BBC chairman Richard Sharp has resigned from the role following a report by barrister Adam Heppinstall KC.
Here are some of the key events leading up to the publication of the report.
September 2020: Richard Sharp, a former Goldman Sachs banker advising the Government on the economic response to the coronavirus pandemic, is contacted by old friend Sam Blyth, a distant cousin of then-prime minister Boris Johnson. Mr Blyth says he wants to help Mr Johnson with his financial difficulties.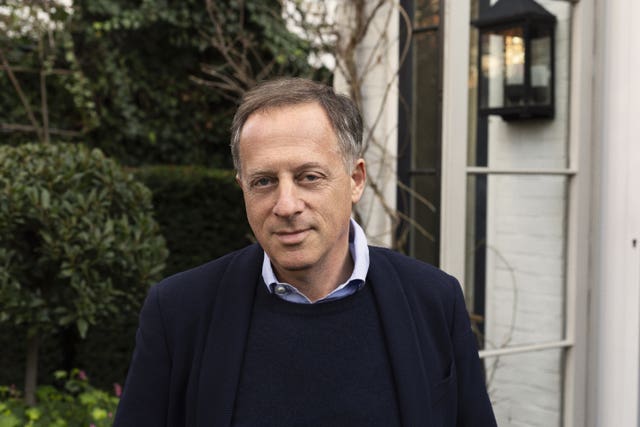 November 2020: Mr Sharp submits his application for the BBC job. He has already discussed it with Mr Johnson.
He has since said he felt it necessary to tell Mr Johnson about the application, comparing it with seeking permission to apply for a new role from a current "boss".
Mr Sharp said if Mr Johnson had asked him not to have made the application then he would have done so given the country was facing a national emergency.
Late November 2020: Mr Blyth gets back in touch with Mr Sharp, asking him to arrange a meeting with Cabinet Secretary Simon Case, Whitehall's top civil servant.
December 4, 2020: Mr Sharp meets Mr Case to discuss Mr Blyth's request for a meeting and the offer of help for Mr Johnson. They agreed that Mr Sharp should have no further involvement in the matter.
January 6, 2021: Mr Sharp is named as the Government's preferred candidate for the BBC chairman role.
January 14, 2021: The Commons Digital, Culture, Media and Sport Committee holds a pre-appointment hearing with Mr Sharp. They are not informed about his role in helping facilitate the £800,000 loan guarantee for Mr Johnson from Mr Blyth.
January 15, 2021: The committee concludes it is content to confirm Mr Sharp's appointment.
February 16, 2021: Mr Sharp formally takes up the role of BBC chairman, an appointment lasting four years.
January 21, 2023: The Sunday Times reports Mr Sharp's involvement in facilitating the loan guarantee.
January 23, 2023: Mr Sharp writes to BBC staff telling them he is "really sorry" the matter had become a distraction for the broadcaster and says the nominations committee of the BBC board will examine whether there have been any conflicts of interest since he started his role.
January 23, 2023: Commissioner for Public Appointments William Shawcross said he would review the competition which led to Mr Sharp getting the BBC job. He subsequently recuses himself, because he has met Mr Sharp a number of times, with Adam Heppinstall KC appointed to lead the investigation.
February 7, 2023: Mr Sharp appears before the Commons Digital, Culture, Media and Sport Committee to defend his actions, insisting he "acted in good faith to ensure that the rules were followed".
February 12, 2023: The committee publishes a report stating that Mr Sharp made "significant errors of judgment".
March 12, 2023: Mr Sharp faces fresh scrutiny as the BBC's policy on impartiality is challenged by Gary Lineker, who was briefly stood down from presenting Match Of The Day over tweets criticising the Government.
March 18, 2023: Media reports allege Mr Sharp helped a close friend, public relations executive Caroline Daniel, get a paid role advising the corporation about its editorial standards.
April 28, 2023: Mr Sharp resigns as chairman of the BBC after the investigation by barrister Adam Heppinstall KC is published.