Ed Sheeran has said he is getting encouragement during his copyright trial from other performers who also worry that they will be sued as he battles claims that he stole material from Marvin Gaye's Let's Get It On to make a new tune a decade ago.
The British singer offered a spirited defence and a lot of singing during a second day in the witness box after he was called by his lawyer to answer questions at a trial at which he is accused of infringing the copyrights of the 1973 soul classic Gaye created with fellow songwriter Ed Townsend.
Sheeran said he has heard from other singers since the trial began last week because they share his worries about litigation resulting from their songwriting.
He did not identify any of them, but said they are cheering him on – grateful that he is standing up against what all songwriters view as a threat to their work.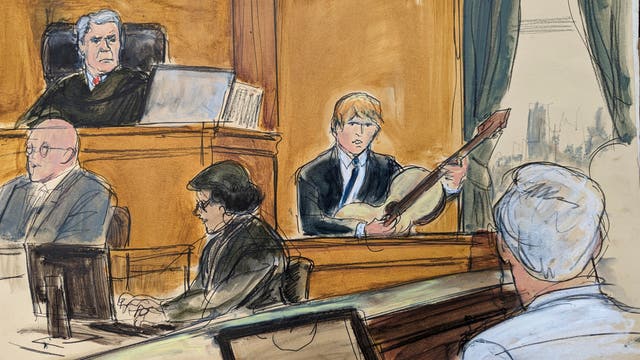 The trial, now in its second week, stems from a lawsuit filed by Townsend's heirs several years ago.
They seek unspecified damages.
During an opening statement last week, Townsend lawyer Ben Crump said a Zurich concert clip in which Sheeran can be heard segueing on stage between Let's Get It On and the alleged offending song, Thinking Out Loud, amounted to "smoking gun" proof that Sheeran was violating copyrights.
Sheeran's lawyer, Ilene Farkas, countered Mr Crump's claim by providing the jury with a mini-concert on Monday from her client, who cheerfully picked up a guitar from behind his witness chair whenever she asked him to demonstrate how he could switch from his song to somebody else's and back again in a practice known as "mashups".
He said he used the mashups to "spice it up a bit" during concerts, generally choosing songs that utilised similar chords.
"If it's a love song, you might mash it up with another love song," Sheeran said, suggesting that Elvis Presley's version of Can't Help Falling In Love or the Whitney Houston rendition of I Will Always Love You, written by Dolly Parton, would mash well with Thinking Out Loud.
At one point, Ms Farkas asked her client if he copied anything from Let's Get It On when he wrote his song.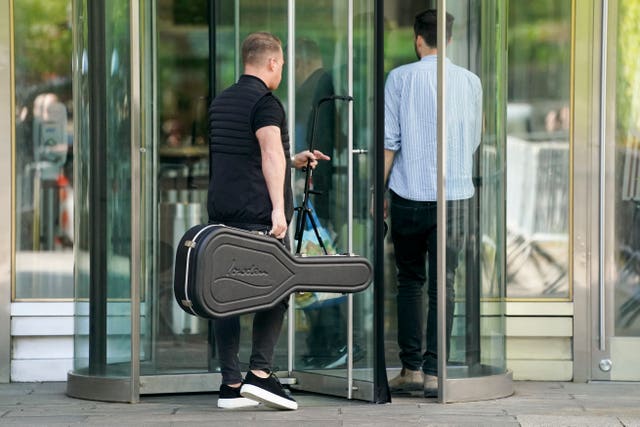 Sheeran expressed his admiration for Van Morrison, calling the Northern Irish singer "one of the most important influences in my life".
He said his record label even referred to Thinking Out Loud as "the Van Morrison song".
Sheeran's good humour all but vanished when he faced cross-examination as lawyer Patrick Frank asked him about evidence from an expert witness.
"If I can be honest, I think what he's doing here is criminal," the singer said.
Sheeran did not hide how irritating he found it that his life of music had landed him in a witness chair.
Sheeran said he could not believe that somebody would listen to one of his songs and then "diminish it by saying I stole it".
He added: "I find it really insulting."