A wax figure of the Duke of Sussex has been reunited with the rest of the royal family figurines at Madame Tussauds London as Harry returns to the UK for the coronation.
The 38-year-old announced, along with the palace, in April that he would be attending the crowning of his father, the King, and his stepmother, the Queen Consort, at Westminster Abbey on Saturday.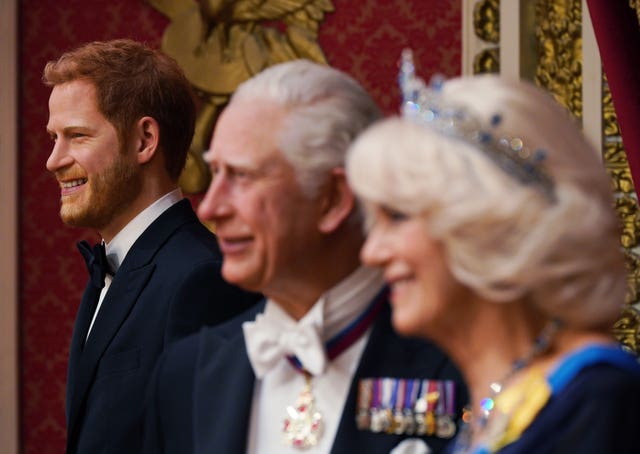 To reflect this, Meghan's figure will remain in the Awards Party Zone – with US-based celebrities – where the couple's waxworks were moved in 2020 following the Sussexes stepping back from royal duties and moving to California.
In pictures, the waxwork of Harry is seen smiling while wearing a black-and-white suit besides the re-dressed figure Charles and the newly launched figure of Camilla.
Tim Waters, general manager at Madame Tussauds London, said: "From today, Prince Harry has officially rejoined The Royal Palace experience at our attraction.
"The temporary move reflects the Duke of Sussex's participation in the coronation and ensures guests will be able to get up close to all members of the royal family attending this once-in-a-lifetime event.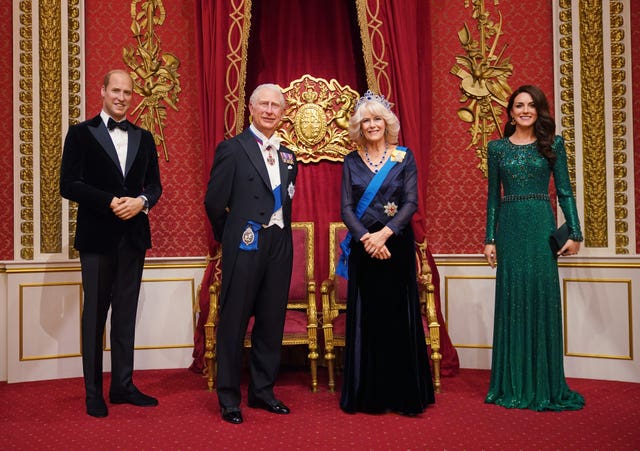 Other royal waxworks include the Prince of Wales, the Princess of Wales and the Queen, who was reunited with the late Duke of Edinburgh following her death.
Guests to Madame Tussauds London are also invited to sign the attraction's coronation book which will be preserved in its archive which also houses the experience's King George IV's velvet and ermine coronation robes.