Anita Rani has said she hopes her coverage of the coronation for the BBC will bring "human moments and the unknown quantity" as she talks to the crowds gathered on The Mall.
The TV presenter has previously covered royal events including the Platinum Jubilee Pageant, the Queen's funeral, and the weddings of the Prince and Princess of Wales and the Duke and Duchess of Sussex.
The 45-year-old, known for co-hosting Countryfile and taking part in Strictly Come Dancing, said she will be outside Buckingham Palace on Saturday morning when the King passes on his way to be crowned along with the Queen Consort.
Rani said: "I keep thinking what is going to be going through his mind all day, like when he's making his journey towards Westminster Abbey, what is that feeling?
She added: "When you look back at the footage of the previous coronation, it's when you see the crowds that you get really excited.
"It gives you a sense of Britain at that moment, so I feel really privileged that I'm going to be the person getting a snapshot of Britain."
Asked about her memories of previous royal events, Rani said: "The funeral was really moving for various reasons but I felt really privileged that day to be with the public, and the people I spoke to had all got stories of the Queen and they were reflecting."
She said they included a man who went to Windsor Primary School and who had been invited to see plays at Windsor Castle, including a production with the Queen.
Rani said: "Then we went live and he was in his 90s and he forgot.
"So I'm looking forward to bringing the human moments and the unknown quantity, there's always a risk.
"You never know what anyone's going to say but that's what keeps… my buttocks clenched, keeps me on my toes, and you can quote that."
The BBC's coverage of the coronation will also involve presenters Kirsty Young, Sophie Raworth, Clare Balding and Huw Edwards.
Rani said she thinks "emotions" will be "quite high" as the country has not seen a coronation since the Queen was crowned in June 1953.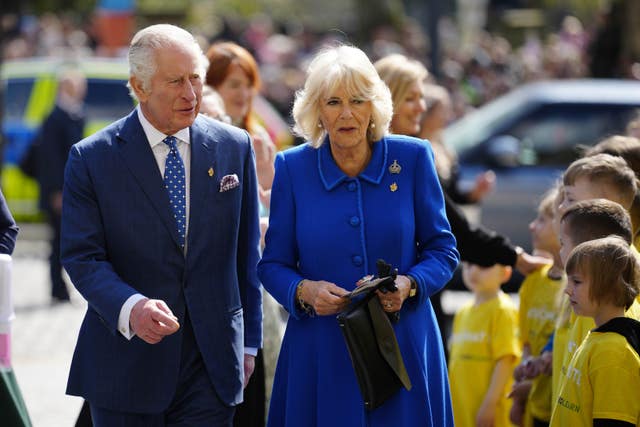 "I don't think we can underestimate what the shift might be (and) about how we feel about who we are."
Rani also thinks the Queen Consort and Charles will "be a giggle" on the day as they are "very much in love".
She added: "I'm really looking forward to seeing what the ceremony is going to entail with… how different faiths and different cultures will be represented."
– The Coronation Of HM The King will be on BBC One and BBC iPlayer from 7.30am to 3pm on Saturday May 6.