Coronation commentator Huw Edwards has remarked on veteran broadcaster David Dimbleby not being named as part of the BBC's presenting team for the royal celebrations.
Former Question Time host Dimbleby, 84, has played a central role in the BBC's political and royal coverage for several decades, while his father Richard Dimbleby provided TV commentary in Westminster Abbey during the Queen's coronation in 1953.
Last year he came out of retirement to cover the Queen's funeral procession, after he commentated on the Queen's Platinum Jubilee service at St Paul's Cathedral.
Edwards, who will be providing commentary as the doors of Westminster Abbey open on May 6, told the Radio Times: "David Dimbleby is a gold-plated Rolls-Royce broadcaster.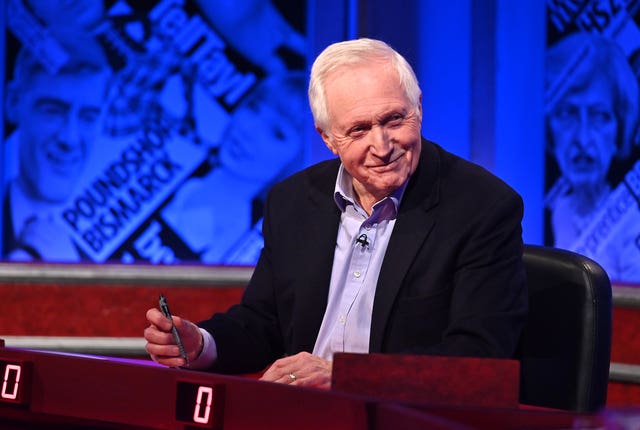 "That gives you authenticity."
The 61-year-old Welsh broadcaster said he was most concerned about "getting the balance right" and helping people "enjoy and understand what's going on".
He said: "I feel excited and terrified, in equal measure.
""The scale of the event is daunting, because the more homework you do and the more that you watch the ground-breaking 1953 coverage of the coronation, which I have done at least half a dozen times, you understand today's scale is bigger than people realise.
"Even when the Palace talks about downsizing, it's still an event of global interest, not only for the Commonwealth but further afield. There will be a big audience for it."
Edwards added that Richard Dimbleby's commentary "stands the test of time".
The full interview with Edwards can be read in this week's Radio Times.