Tennis star Serena Williams and model Karlie Kloss publicly announced their pregnancies at the 2023 Met Gala.
Williams, 41, is expecting her second child with entrepreneur husband Alexis Ohanian, who walked the carpet with her.
The retired tennis player wore a monochromatic outfit with Art Deco-inspired detailing on the skirt, accessorised with multiple strings of pearls around her neck and a layered pearl headband.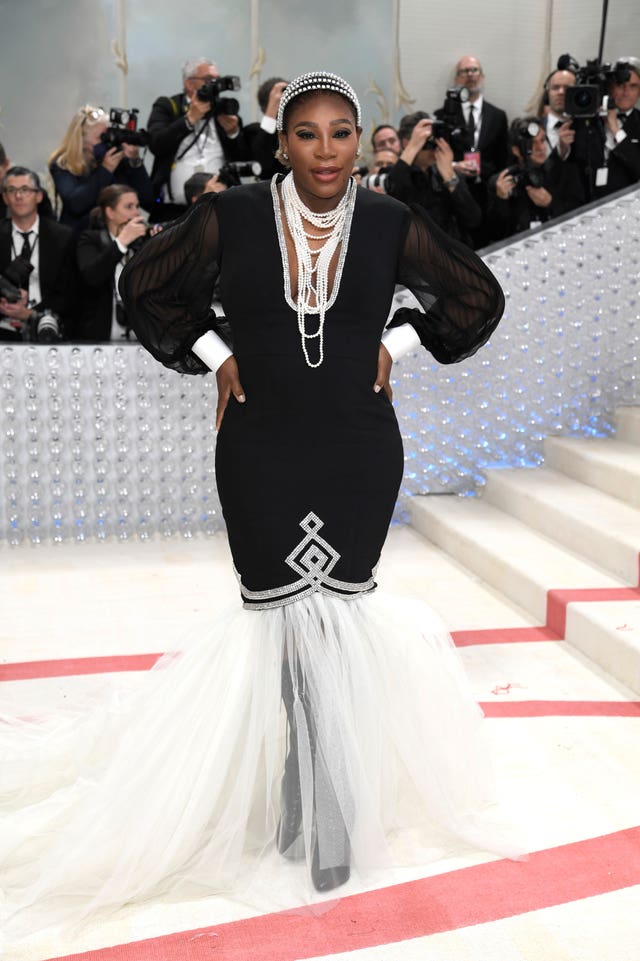 Pearls were a common theme in Lagerfeld's designs and Williams' Gucci outfit was a nod to that – while also referencing his love of a black-and-white colour palette.
The outfit showed off her baby bump with Williams telling Vogue on the carpet: "There's three of us here.
"I'm good, I'm really good now. I can breathe, I can stop, I'm not hiding but… Yeah."
Ohanian also wore Gucci in a classic black tuxedo.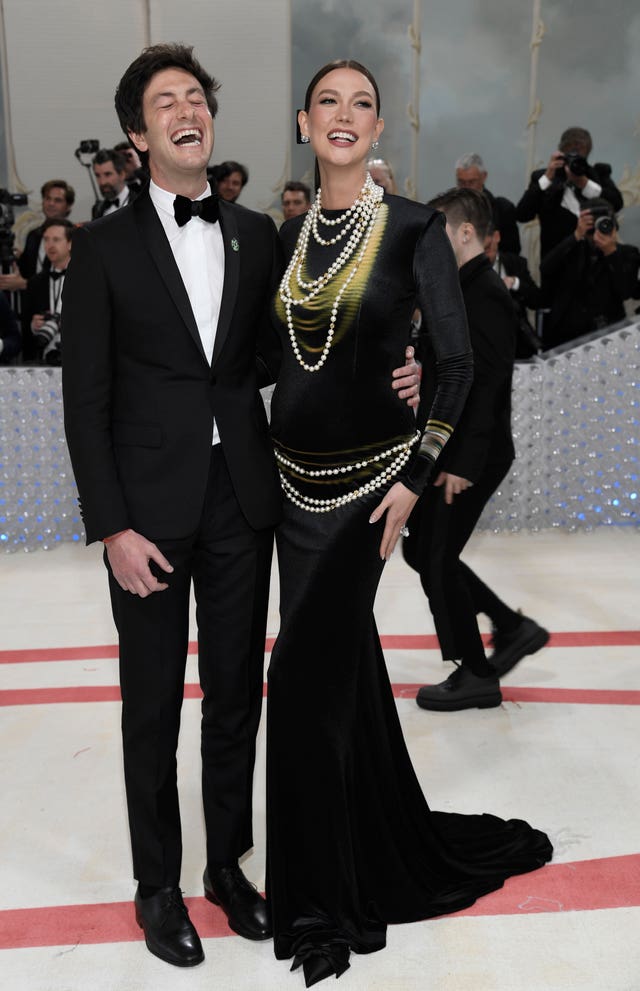 Wearing a Loewe outfit designed by Northern Irish fashion designer Jonathan Anderson, her black gown featured Lagerfeld's signature strings of pearls, with a trompe-l'oeil design giving a modern, surrealist edge to the ensemble.
"I'm so happy, this is the first time I'm sharing my news, so it's very special," she told Vogue.
She continued: "I was pregnant last time during the pandemic so I didn't leave my sweatpants.
"So this is the first time I'm on a red carpet pregnant and it's a super special moment, also kind of vulnerable – so I don't know how to style a belly. I can't imagine a more special moment."
Tapping into the red carpet maternity fashion trend for sleek, skintight designs, Kloss' dress had long sleeves and a tight silhouette to show off her growing bump.