Vintage fashion was a major trend at this year's Met Gala.
The theme of the annual event – always held on the first Monday in May – was inspired by Karl Lagerfeld.
During his career as a designer, Lagerfeld was creative director of brands including Chanel, Fendi and his eponymous label.
Celebrities were particularly interested in dipping into the archives of Chanel for fashion's biggest night, with plenty of famous faces wearing archival looks from the French brand – also feeding into the growing trend towards sustainability in the fashion industry.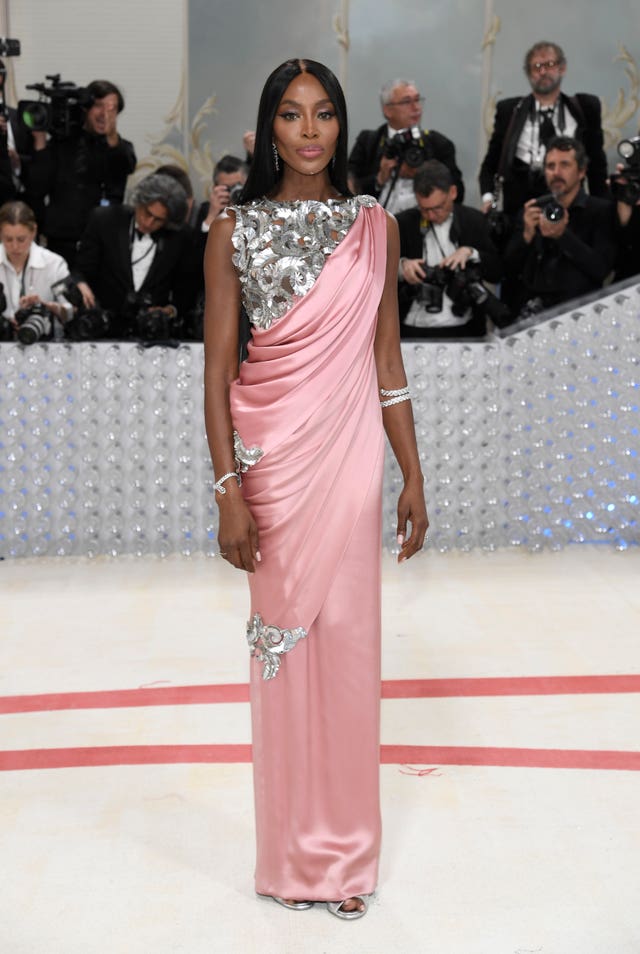 Campbell was attending her sixteenth Met Gala and wore a pale pink sari-inspired gown with glittering silver detailing.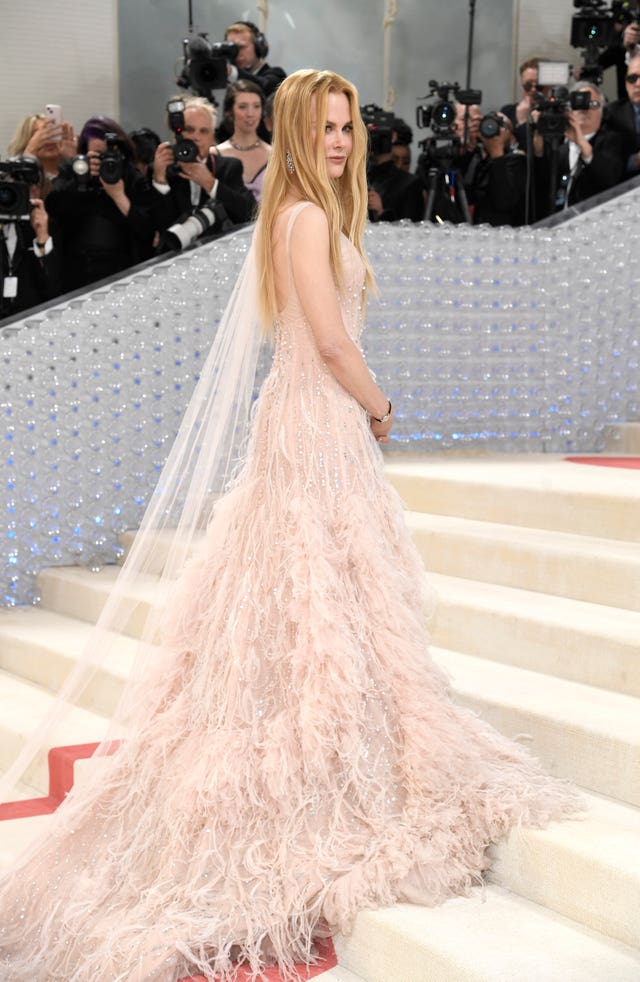 The couture dress was designed by Lagerfeld and worn by Kidman for the 2004 advertisement for the fragrance Chanel No5, directed by Baz Luhrmann.
On the carpet, Kidman told Vogue her wearing the outfit nearly 20 years later showed "the way these couture gowns last", mentioning the "exquisiteness" of the ensemble.
Kidman said she still has the original sketches Lagerfeld made for the dress.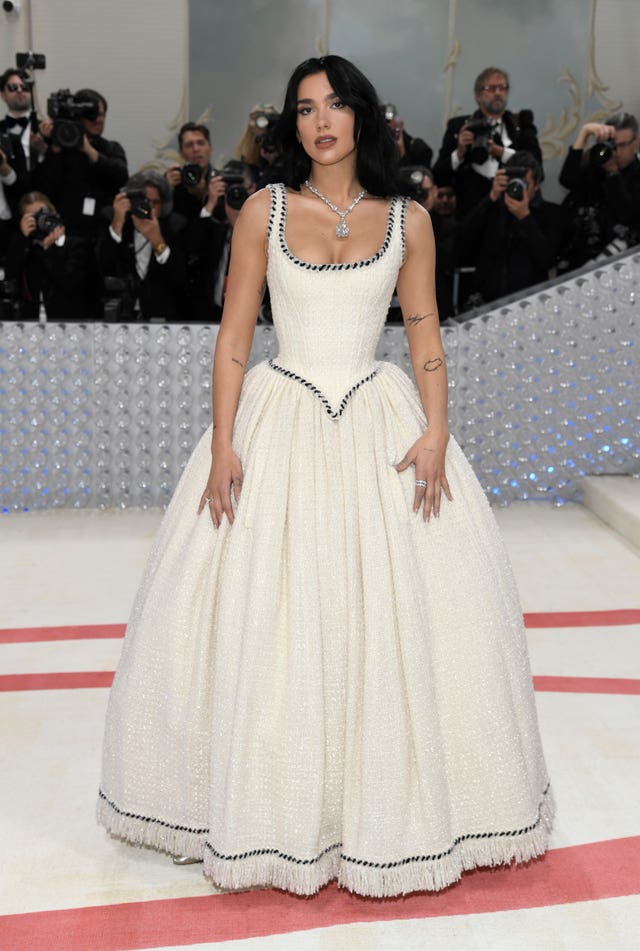 The princess-style white gown was in Chanel's classic tweed fabric, with Lagerfeld's go-to silhouette of a nipped-in waist and wide hips.
It was the 'bride' dress of the collection – Chanel couture catwalks traditionally end with a white bridal outfit – and was originally worn by model Claudia Schiffer.
"It's been on my mood board forever," Lipa said of the dress on the carpet.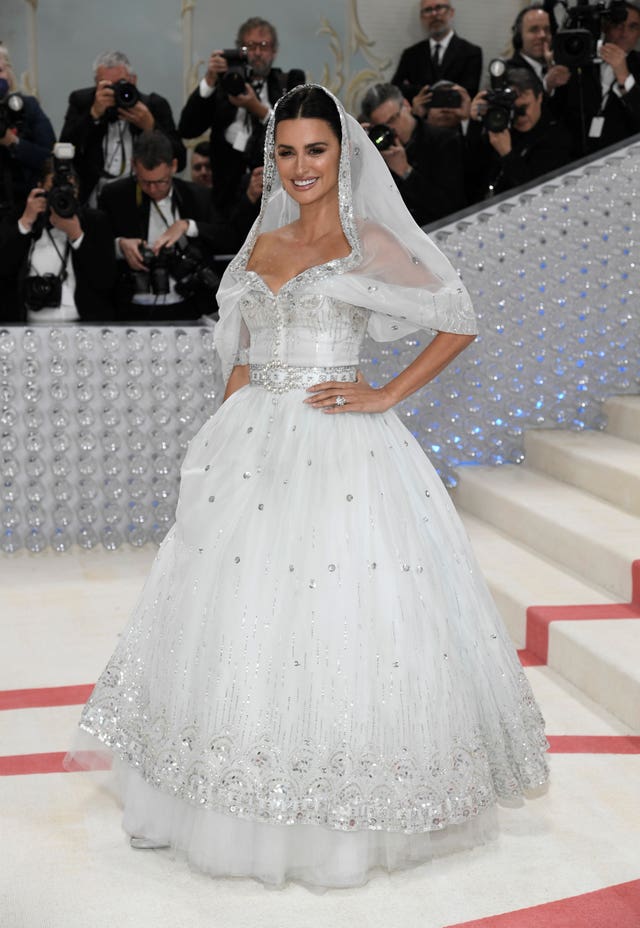 She wore a bridal-inspired couture dress from Chanel's spring 1988 collection, telling Vogue on the red carpet: "I fell in love with this dress."
The hooded gown was heavily embellished with silver sparkles, and featured the interlocking 'C' Chanel logo on the belt.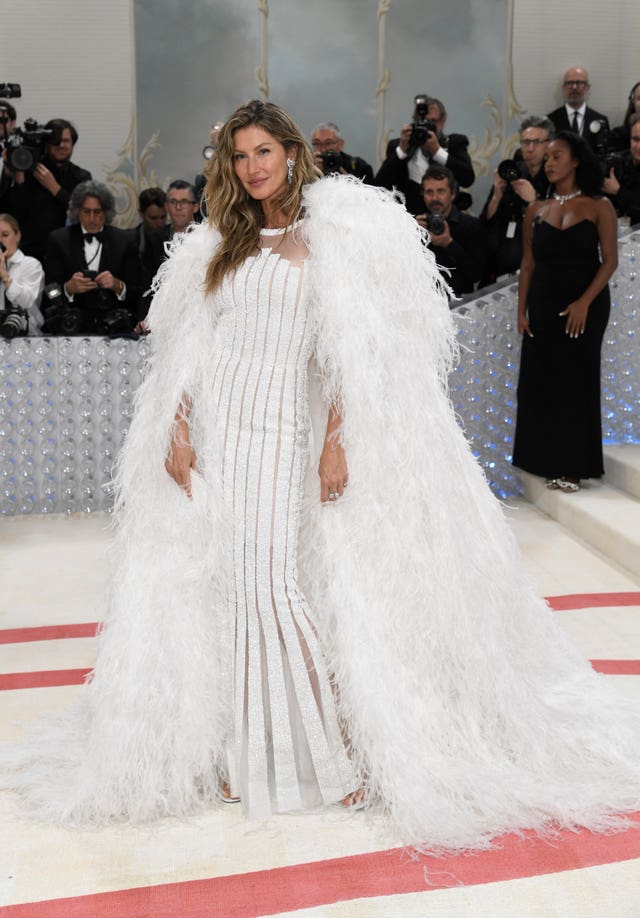 To pay tribute to the designer at the Met Gala, she wore a vintage Chanel gown she said she wore for an editorial around 2006 or 2007.
The dress had sparkling silver panels and was worn with a white feathered cape she moved dramatically on the carpet.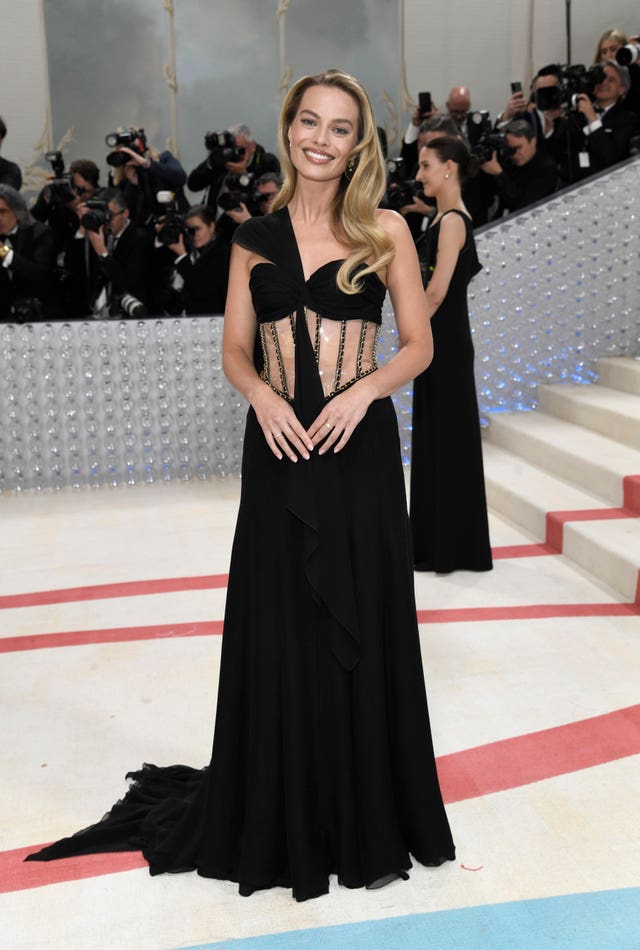 The gown had a black tulle skirt and bra, with a see-through bodice and gold chains on the corset.
"I'm thrilled that they're honouring him tonight, because he was incredible," Robbie said of the night's theme, adding that it was particularly special as she was the last Chanel ambassador Lagerfeld chose before he died.