Sheridan Smith and Celine Buckens will star in a new TV adaptation of The Castaways, it has been announced.
The UK original drama series is based on the bestselling novel of the same by Lucy Clarke and will be streamed on Paramount+.
The Castaways follows the story of sisters Lori (Smith) and Erin (Buckens) on the holiday of a lifetime in Fiji.
But after a falling out, Erin never boards the island-hopping flight to their tropical resort – and the plane, with Lori on board, never arrives at its destination.
After Lori's credit card is used in a corner shop in a remote village in Fiji, Erin immediately sets out from the UK to investigate the mystery of her sister's disappearance.
Jumping between the two sisters' perspectives, viewers will follow Erin's present day investigation and Lori's struggle for survival following the crash onto a tropical, remote desert island.
Dark secrets revealed in both the past and present slowly reveal the truth about what happened to Lori and her fellow passengers.
Bafta-nominated Smith is known for her roles on both the big and small screen, including Gavin and Stacey, The C Word and The Railway Children, as well as multiple stage productions.
"I'm so excited to be working with Celine Buckens and to be part of this amazing production bringing Lucy Clarke's bestselling novel to life," she said.
"And, as I'm currently playing Shirley Valentine in London's West End, it's ironic that I finally get to go to Greece!"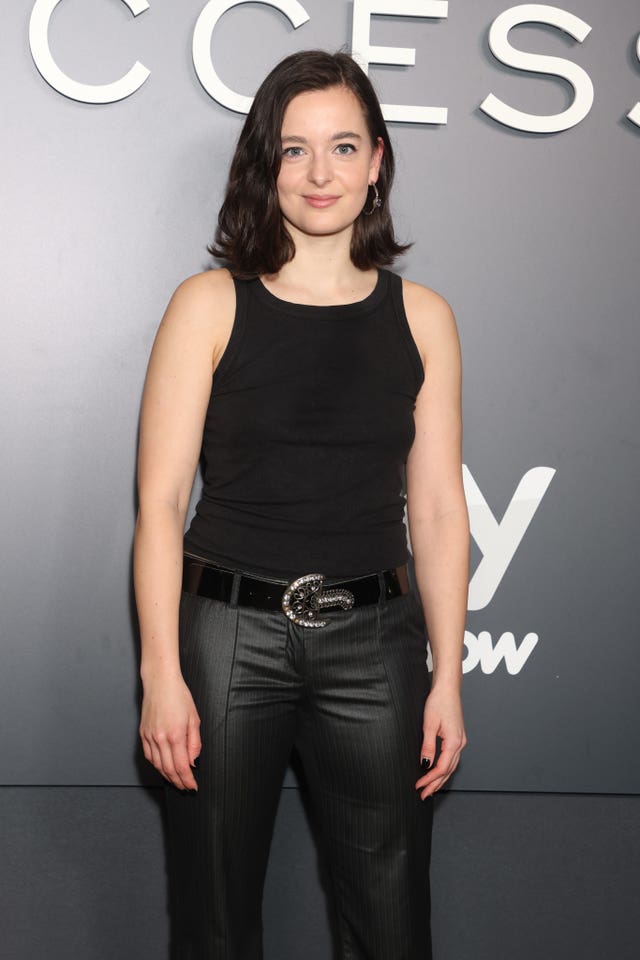 "She's a firecracker and the scripts bring layers and darkness to such an arresting premise. I hope audiences will be as hooked watching it as I was reading it."
Buckens has also been nominated for awards at both the Baftas and International Emmys.
Clarke praised the "electric scriptwriting" of the TV adaptation and said both Smith and Buckens were cast "perfectly".
The Castaways is produced by Clapperboard Studios and Blackbox Multimedia and will be available exclusively on Paramount+.