Ed Sheeran has won a US lawsuit which alleged he copied another artist's work following a two-week trial in New York.
The global superstar faced similar claims of copyright infringement last year at the High Court in London, but he emerged victorious.
Here the PA news agency takes a closer look at the British superstar's latest legal battle.
The British musician was taken to court in the US over allegations he copied parts of Marvin Gaye's hit song Let's Get It On for his own track Thinking Out Loud.
The family of Ed Townsend, the co-writer of the 1973 soul classic, claimed that Sheeran's 2014 song bore "striking similarities" to Gaye's track and that Sheeran had copied "substantial parts of it".
During the trial, lawyers for the plaintiffs said the case was about "giving credit where credit is due".
Kathryn Townsend Griffin, Townsend's daughter and the leading plaintiff in the case, said she had not wanted to take Sheeran to court, but that she had to "protect my father's legacy".
– What were the specific allegations?
Townsend's family claimed that Sheeran had infringed on their interest in Gaye's song by copying its "harmonic progressions, melodic and rhythmic elements" – which they described as the "heart" of the track.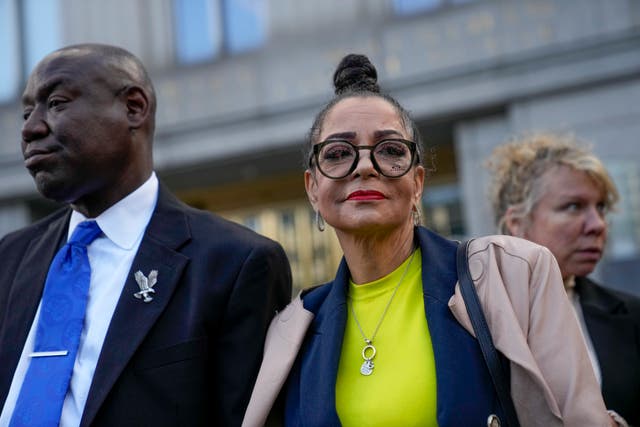 "As a result, members of the public have been deceived and/or confused into thinking that Thinking (Out Loud) is the independent creation of the defendants."
The complaint added the conduct, which had resulted in "illegal revenues", had been "knowing and wilful".
– What has Sheeran said about the allegations?
Sheeran had denied the allegations, saying he created the song with collaborator Amy Wadge independently, and would have been an "idiot" to have copied the song.
At times during his own testimony he became audibly frustrated, and said he could not believe how someone would seek to "diminish" one of his songs by alleging he had stolen it.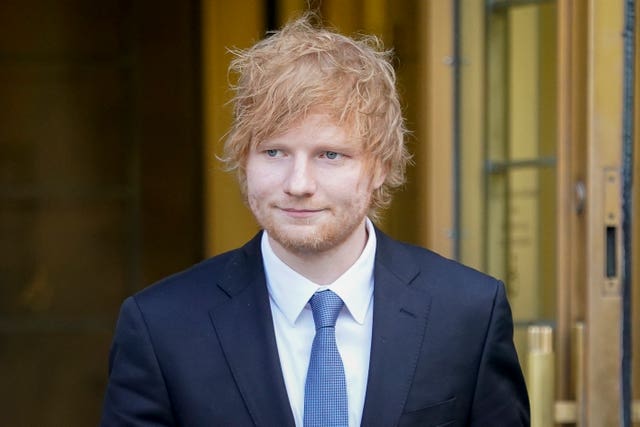 Sheeran also sang and played guitar several times while in the witness box, to explain his songwriting process.
– How much was he sued for?
Damages in the case were unspecified, though the family said they were interested in "all of the money that is generated from the distribution and any other exploitation" of Sheeran's track.
Their original complaint stated that Sheeran had earned an "undetermined, yet substantial" sum from the success of Thinking Out Loud.
They requested an accounting in order to "determine the sums rightfully due to the plaintiff and that those sums be paid to them" – as well as legal fees.
The family also requested a preliminary and permanent injunction against any future recording, distribution or public performance of Thinking Out Loud.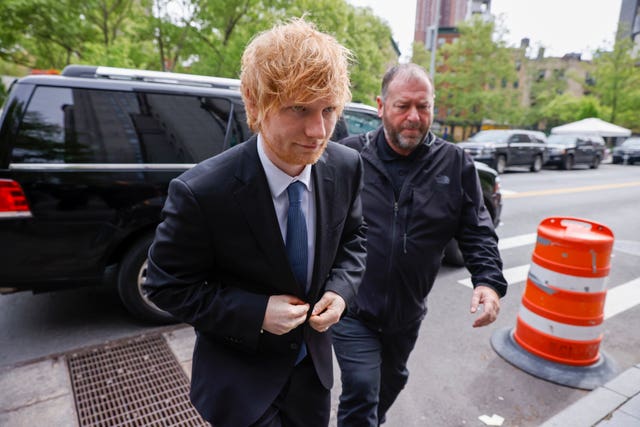 A verdict in favour of Sheeran was returned in New York on Thursday, after just under three hours of jury deliberation.
Jurors found that Sheeran and Wadge had "independently created" Thinking Out Loud and had not infringed on the copyright of Gaye's song.
After the verdict was returned, Sheeran said: "I'm obviously very happy with the outcome of this case and it looks like I'm not going to have to retire from my day job after all."
He reportedly previously said that should he lose the trial he would be "done" with music, though it remains unspecified what he meant.
– What are the implications?
During his evidence Sheeran said that since the start of his US trial he had received encouragement and support from other singers, who had shared their own concerns about litigation resulting from their songwriting.
Last year he spoke out about a "damaging" culture of "unwarranted" legal claims against songwriters, after winning a similar High Court copyright battle over his track Shape Of You.
The singer said legal challenges are "way too common" and also detailed the effect on his mental health and creativity.
He added that he would "continue to stand up against baseless claims" in order to protect the "rights and the integrity" of musical creativity.