One of the stars of the hit US television show Seal Team has said "it is good to be home" as he returned to Ireland for the Irish Film and Television Awards.
AJ Buckley, who plays Sonny Quinn on the gritty Paramount+ military drama, was born to Irish parents in Dublin before his family emigrated to Canada when he was six years old.
"Even though I wasn't here in Ireland, I was still surrounded by storytelling and whatnot.
"There was a big Irish community I grew up around and, like any big Irish family, there's always the singing and the dancing, the spoons come out and the bodhran and having a party."
"There's just something here, it's like you feel a real connection.
"I think the Irish people are the hardest-working group of people in the world and they take such pride in what they do, and its that force of the connection to your family – that the richness in your life is the memories you have with your family".
He said he wants to bring his children to Ireland in summer 2024.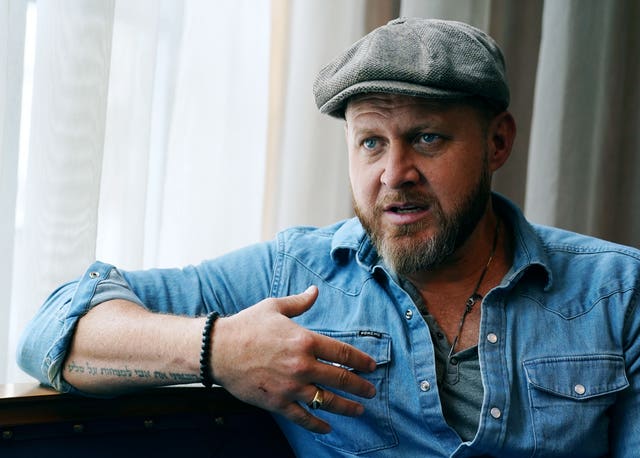 "I remember when Sneezy came on stage, the audience laughed and I remembered how it tickled my ear.
"I asked my mom, 'What are those guys up on stage' and she said, 'They're actors'.
"Since that moment, it's the only thing I've ever wanted to do."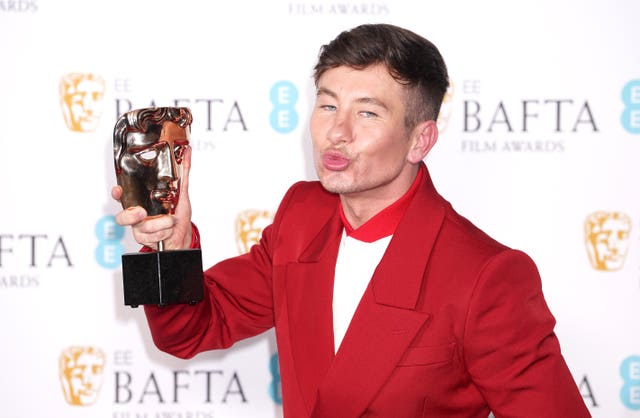 He said there was a time he was sleeping in his car for a year and a half, before finding success in his most well known appearances in CSI: New York, Justified and now the successful Seal Team.
He said he had previously played nerdy characters but wanted to get into a John McClane (the protagonist in the Die Hard movies) type role, his favourite character.
"I just worked my ass off to try and put on size and just physically changed how I looked."
He said he is thankful every day for the Seal Team job, where he gets to "ride around on Black Hawk helicopters" and work alongside real former Navy Seals.
"It is the best job I ever had in the world – call it the luck of the Irish."
Seal Team was originally due to start filming its seventh season this month, but the ongoing Hollywood writers' strike means call times are up in the air.
Buckley said the shows could not get made without great scripts but said he does not think it is the right time to strike.
"I 100% agree with the writers and actors need to strike, I just don't think its smart to strike right now.
"We're just coming out of Covid, people are barely hanging on, we're in a recession, studios have let – whatever – 10,000 people go in the last six weeks, their stocks are down.
"So, you know, you don't go to war when you have weak men.
"I just hope and pray they could figure it out sooner rather than later.
"Because people like the crew who work pay cheque to pay cheque, those people are going to get hurt the most.
"Maybe I'm wrong, but I don't want to see anybody get hurt and I don't think the writers want to see anybody get hurt."
Buckley will join guests from around the world to mark an incredible year for Irish filmmaking at the 20th anniversary IFTA awards on Sunday May 7.
He praised Irish production, noting one of his all-time favourite shows is the Irish crime drama Love/Hate.
He also singled out Barry Keoghan's performance in the Oscar-nominated The Banshees of Inisherin.
"I really think he's he's probably one of my like, new favourite actors.
"His performance, he's so subtle with his thing and he's so sincere."
Buckley said it would be a "bucket list thing" to work on an Irish stage or screen production in the future.
"I've really wanted to come and just sink my teeth in and work with all these phenomenal filmmakers and storytellers."
According to Screen Ireland, among the Actor Award nominees on the night are Keoghan, Jessie Buckley, Brendan Gleeson, Caitriona Balfe, Andrew Scott, Colin Farrell, Sharon Horgan, Ciaran Hinds, Paul Mescal, Stephen Rea and Anne-Marie Duff.
Also in contention for an award are Aisling Franciosi, Sarah Greene, Genevieve O'Reilly, Kerry Condon, Pierce Brosnan, Dervla Kirwan, Jason O'Mara, and Liam Neeson.
First-time IFTA nominees in attendance include: Daryl McCormack, Siobhan McSweeney, Danielle Galligan, Alison Oliver, Roisin Gallagher, Kelly Gough, Vinnie McCabe, Kerr Logan, and newcomers Zara Devlin, Ollie West, Kila Lord Cassidy and Alisha Weir.
Irish actors also attending include: John C Reilly, Liam Cunningham, Charlie Murphy, Victoria Smurfit, Niamh Algar and Clare Dunne, among others.