A performance of You'll Never Walk Alone at the Coronation Concert has amused some Twitter users, who saw it as a cheeky response to Liverpool fans who booed the national anthem on the day of the King's coronation.
Thousands of people travelled to Windsor to attend the concert on Sunday, with the King and Queen sitting in the royal box to applaud the performers.
The song has a close link to Liverpool fans, who on Saturday – the day of the coronation – booed the national anthem before their team played Brentford in the Premier League.
When the first notes of God Save The King began to play as both teams lined up around the centre circle, many supporters at Anfield voiced their opposition, before the Kop broke into chants of "Liverpool".
Many Twitter users posted pictures of Charles laughing to compliment their words, suggesting that the King chose the song as a tongue-in-cheek reaction to the football fans.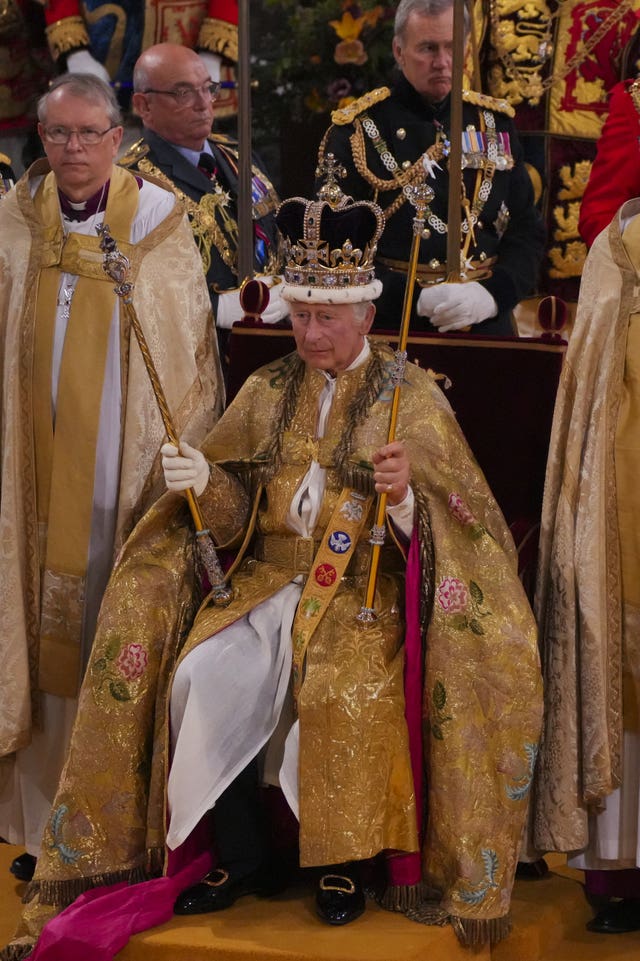 "Singing you'll never walk alone at the #CoronationConcert oh the Liverpool and Celtic fans will love this", said another.
Another user wrote: "I won't lie. It is hilarious Andrea Bocelli singing you'll never walk alone at the kings concert the day after we booed the anthem."