An LGBTQ choir who sang across Liverpool on Monday to celebrate Eurovision and "share the joy of their music" received "a huge amount of support", according to their director.
Proud Marys, an LGBTQ choir from Cheshire, sang a medley of "quirky and cheesy" versions of songs by Abba, Lady Gaga, Liverpool's own soul group The Real Thing and songs from the musical Dear Evan Hansen.
The choir's 40 members received cheers from huge crowds at the Pier Head, the Museum of Liverpool and Church Street.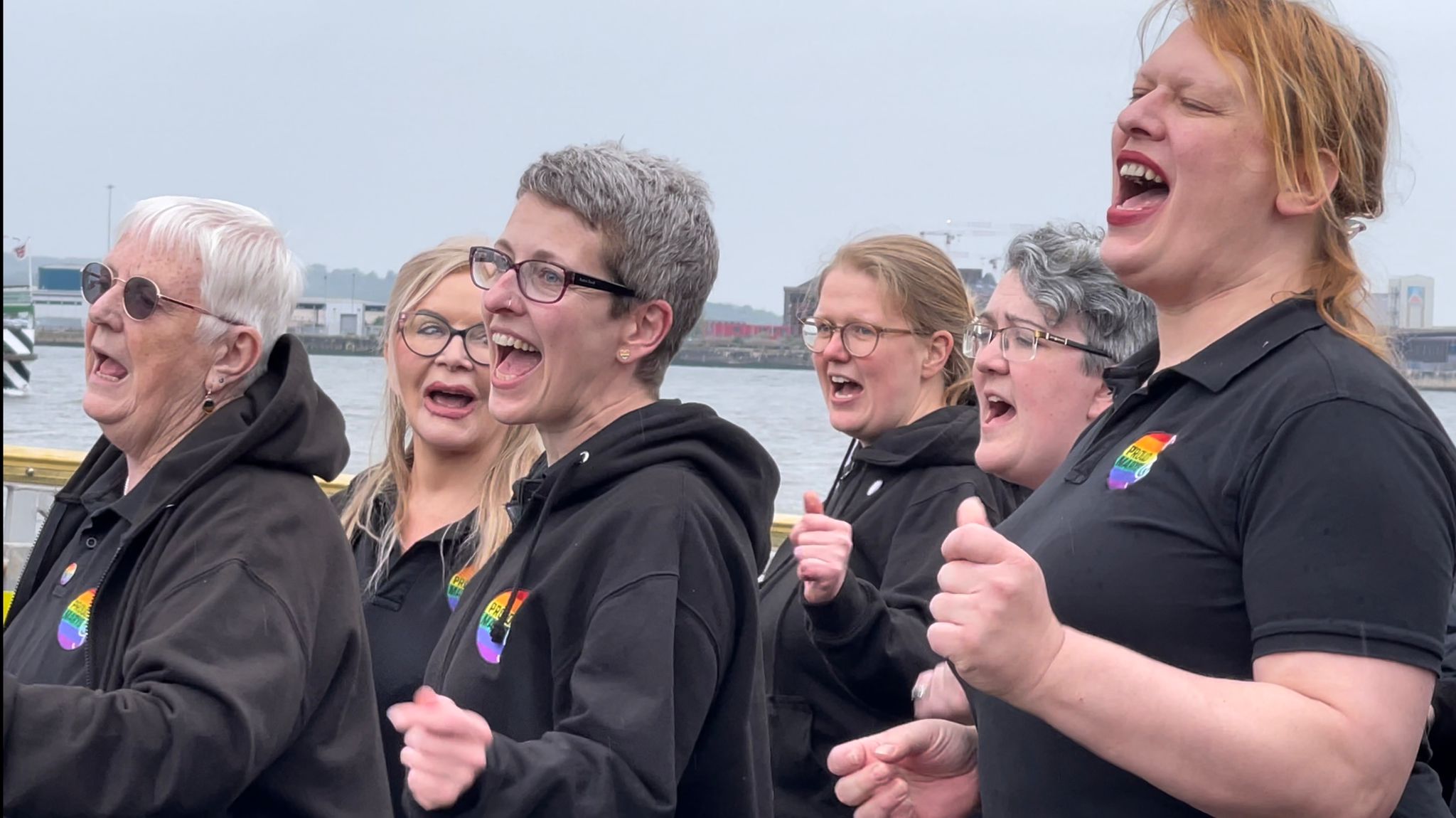 "And despite that, we were amazed by how many people with umbrellas stood and cheered us on, then when the rain calmed down we attracted a huge crowd.
"So, we were really thrilled that even in the terrible British weather we experienced we had such a huge amount of support."
The choir, which formed in 2018 for isolated and older LGBTQ people, even received a huge amount of applause as they made their way out of James Street station singing Abba arrangements.
"That gives you an idea of the huge appetite that there is and appreciation that we were clearly an LGBTQ choir travelling on the Merseyrail and everybody was cheering us on," Mr Baker said.
"That feeling was multiplied tenfold when we came out onto James Street in Liverpool."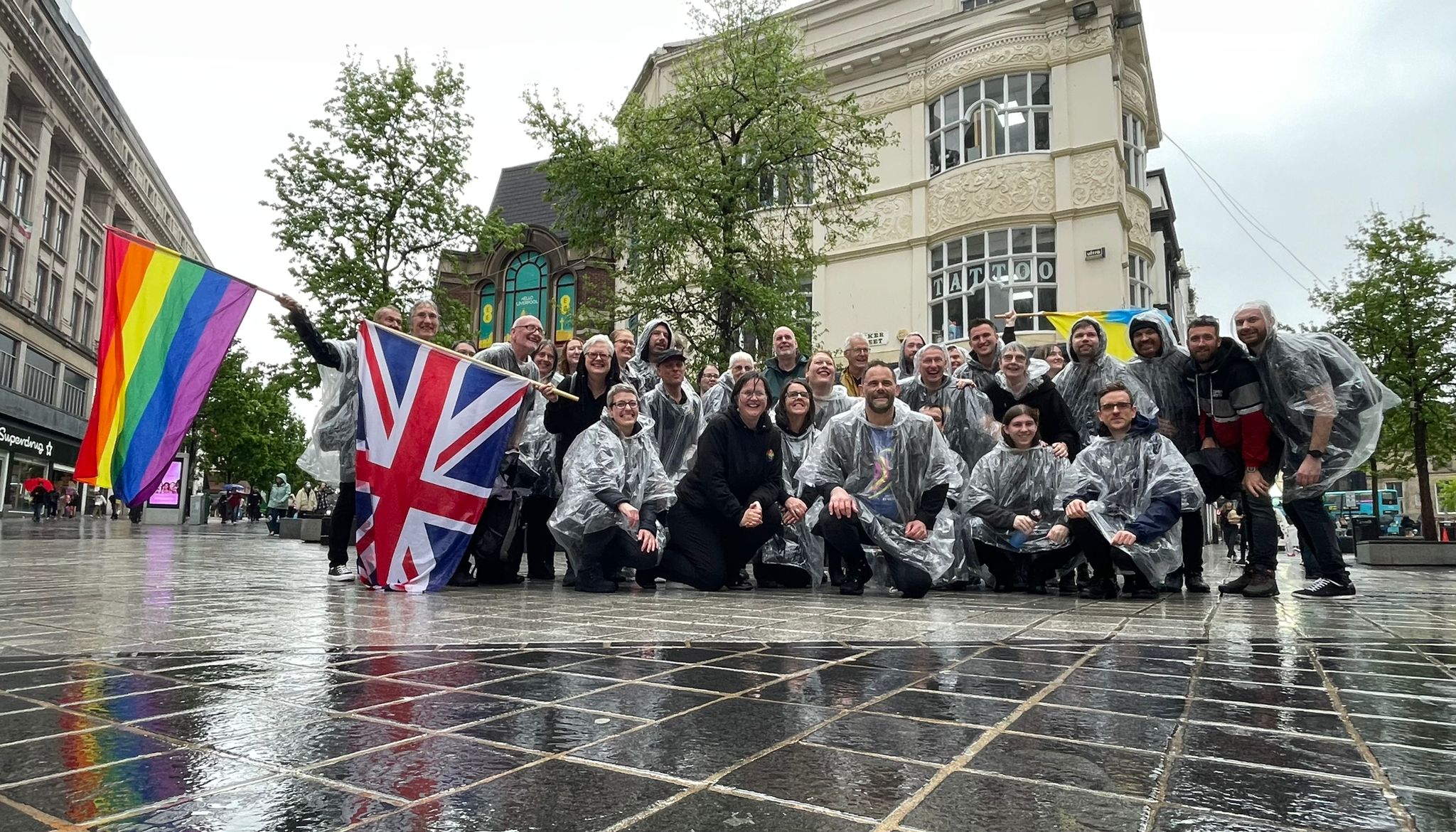 It was also Mr Baker's other choir A Handbag Of Harmonies who encouraged Proud Marys to sing in Liverpool after they performed Eurovision medleys in care homes on Saturday.
He said: "[A Handbag Of Harmonies] had such an enormous and warm welcome in Liverpool because of the real appetite for everything musical and diverse in that city.
"The members of the choir told their friends [Proud Marys] you really need to go to Liverpool to share the joy of your music."
Mr Baker went on to say that Proud Marys' Ukrainian friends blessed their trip to Liverpool and he praised how "incredibly inclusive" the city is in hosting Eurovision on behalf of Ukraine.
He added: "The tides are turning and people, through singing, are starting to understand that there are so many different communities out there and singing has got a great power to reach out to people and change people's perception."