If the UK defies the bookies' odds and comes top in the Eurovision final on Saturday, it will be the first time in nearly 30 years that the same nation has both hosted and won the contest.
The last occasion was in 1994, when Ireland staged the event in Dublin and also claimed first place with the song Rock 'n' Roll Kids, performed by Paul Harrington and Charlie McGettigan.
The feat was even more notable for being the second time in a row that Ireland had done the double, having been both host and champion in 1993.
The UK has never yet managed to win Eurovision while also staging the event, though it has come close several times, finishing in second place on five of the eight times it has hosted the contest.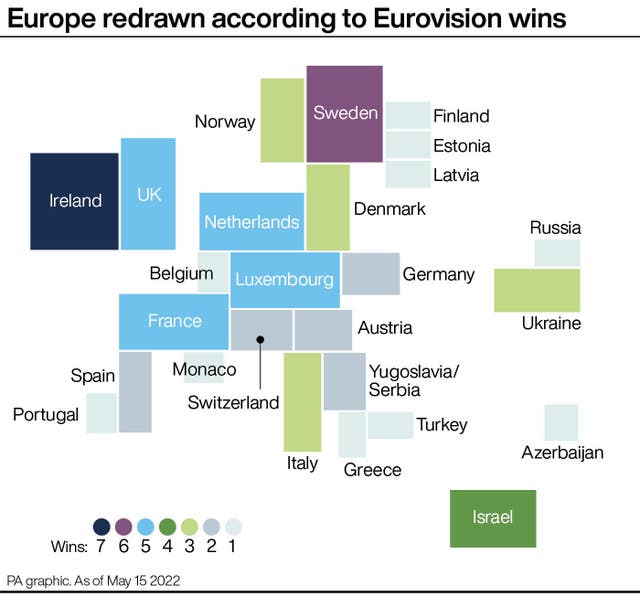 The first occasion was back in 1960, when the UK again came a close second, this time behind France.
Aside from Ireland, only four other countries have won Eurovision while also hosting the event.
They are Switzerland, in the very first contest in 1956; Spain in 1969 (joint winners with the UK, Netherlands and France); Luxembourg in 1973; and Israel in 1979.
Victory for the UK this year would be the sixth time the country has won the contest and the joint second highest number of wins of any competing nation, level with Sweden and one behind Ireland.