The Eurovision Song Contest will continue on Thursday night as countries including Austria, Poland and Armenia take to the stage for the second semi-final.
Sixteen acts will compete, with only the top 10 progressing to the grand final on Saturday.
Alesha Dixon, Hannah Waddingham and Ukrainian singer Julia Sanina will return as hosts after helping to kick off the contest in earnest earlier this week.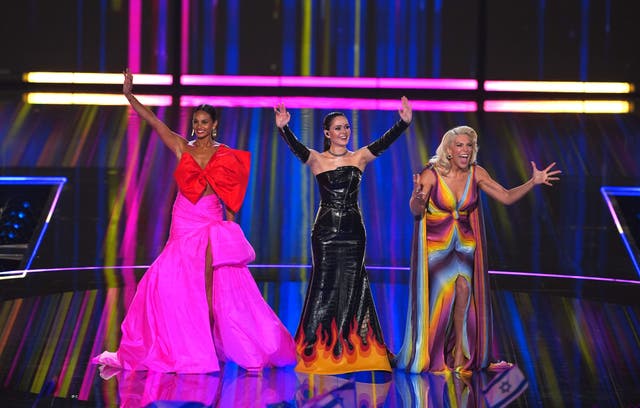 Polish pop singer Blanka looks likely to make an impact with her track Solo, a summery tune with a catchy hook reminiscent of Ariana Grande's music.
Andrew Lambrou, from Cyprus, will also deliver a rendition of his emotive ballad Break A Broken Heart against a backdrop of dramatic animated waterfalls.
One of the more quirky acts will be Teya And Salena, the first female duo to compete for Austria at the contest, who will perform their dance-pop track Who The Hell Is Edgar?
The catchy song is about being possessed by the ghost of 19th century horror author Edgar Allen Poe, but is also a commentary on the struggle of female writers to be taken seriously.
On Tuesday night, 15 acts competed in the first semi-final.
Wild Youth, representing Ireland, were eliminated while Loreen from Sweden and Kaarija from Finland sailed through following the public vote.
As the defending champions, Ukraine automatically qualifies for the grand final.
The so-called "big five" – the UK, France, Germany, Italy and Spain – each get a free pass because of their financial contributions to the event.
In a change for 2023, only viewers' votes will decide which countries qualify onwards from the semi-final stage.
This means acts will not have to face the judges until they reach the grand final stage.
The first Eurovision semi-final saw 2.3 million viewers tune in on average, based on overnight figures released by the BBC.
The second semi-final will be broadcast from 8pm on BBC One on Thursday.