Ed Sheeran duetted with US country star Luke Combs during a special guest performance at the 2023 Academy of Country Music (ACM) awards.
The pair gave a powerful rendition of Life Goes On from the British singer's recently released sixth studio album – (Subtract) at the 58th annual event on Thursday.
Appearing in a simple blue denim shirt with an acoustic guitar, Sheeran was joined by Combs, who was nominated for the night's top prize of entertainer of the year.
"We sort of got in touch, have performed together and then done this song. We've just been friends for like five years now. It's been great," he said.
His soul-baring album Subtract, the final one in his mathematical symbol series, was released on May 5.
It was written against a backdrop of challenging events in the singer's life and earlier this week became the UK's fastest-selling album of 2023.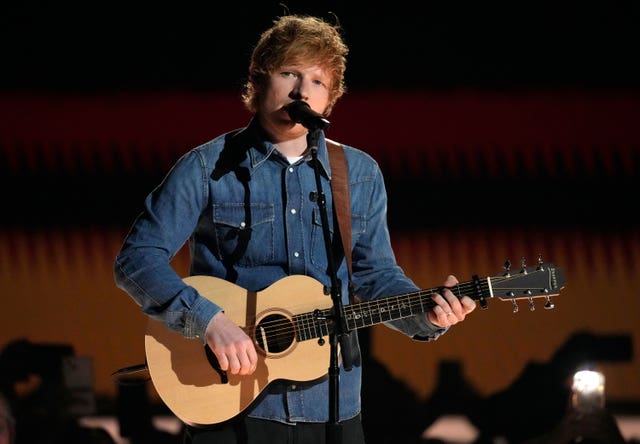 "I love the culture of it, I just love the songwriting. It's just like, brilliant songs," he said.
The 2023 ACM awards were co-hosted by Garth Brooks and US country veteran Dolly Parton, who took to the stage to open the show wheeling a goat in a small wagon.
The singer, 77, closed out the show with her first live performance of World On Fire, the lead original track of her first rock album, which is due for release in November.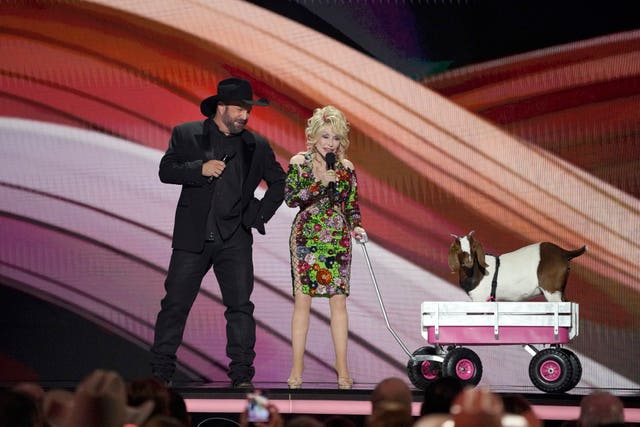 Parton appeared in a billowing skirt featuring a map of the world, which she shed to reveal a long, sparkling black coat as pyrotechnics flared behind her.
Elsewhere, the show featured performances from country superstars including Kane Brown, Cole Swindell and Keith Urban.
Urban appeared on the event's carpet with his Oscar-winning wife Nicole Kidman.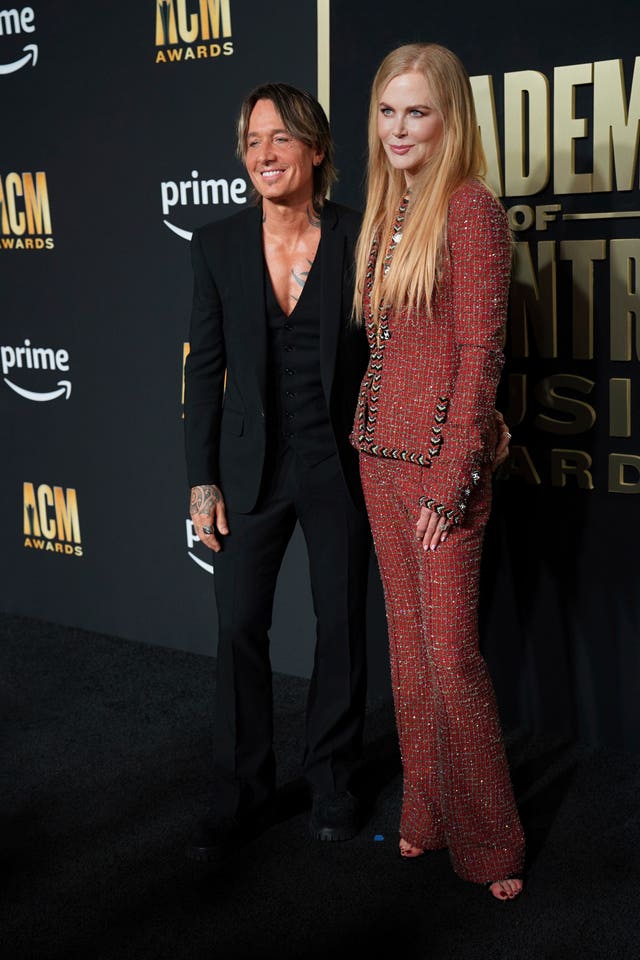 Stapleton took the prize, thanking his wife and production team, and dedicating the award to his children.
"I'm shocked, truly… by any imaginable metric I don't deserve this but thank you," he said.
Lainey Wilson took home female artist of the year, as well as album of the year for Bell Bottom Country.
Wallen won male artist of the year.
The 2023 ACM awards took place at the Ford Center at The Star in Frisco, Texas.