Eurovision host Graham Norton has described the European Broadcasting Union (EBU) as ruling "with an iron fist" after its decision to block Ukrainian president Volodymyr Zelensky from speaking at the final.
The presenter hailed a "golden age" of the competition on the eve of the grand final in Liverpool and said he had no involvement in the decision not to let Mr Zelensky address the worldwide audience of 160 million.
At a press conference on Friday, Norton said: "As far as I know, it's an EBU decision and, as we know, the EBU, they rule with an iron fist so what they say goes."
He said he was not able to laugh at the acts in the contest any more because the standard has improved so much since he started commentating on the show in 2009.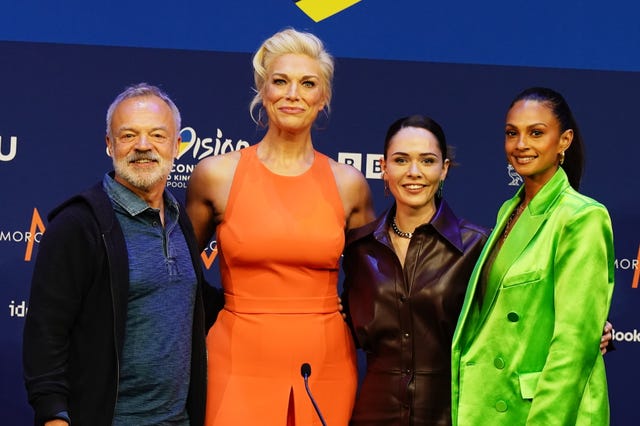 "I really think the shows of the last few years have been great, really good songs.
"There was always kind of a nostalgic thing and a kitschy thing and a campy thing and there's a little bit of that left but, actually, now it's just a bunch of great pop songs.
"It is a serious song contest. I still have a joke from the commentary box but they're different jokes.
"You can't laugh at the acts any more because they're so good."
She said: "I think this is what Eurovision's about. It's proof that us, as human beings, can come together and we can support each other.
"It feels like a very, very special year and no matter what the outcome is tomorrow night, I will look back at this moment with such a sense of pride."
The 25-year-old singer said she was "ready to get this show on the road".
"I hope that in these dark times we bring some joy and some light to Ukrainian homes and families," she said.
Ted Lasso actress Hannah Waddingham said it had been "lovely" to work with her co-hosts.
She said: "I love that I can watch them from the wings and just think 'I'm getting to stand shoulder to shoulder with them'."
Asked about the links she delivered in French, she said: "You want to show the hands across the water and try giving languages another go and I think it's that fine line of wanting to be respectful and include it but not, you know, screw it up."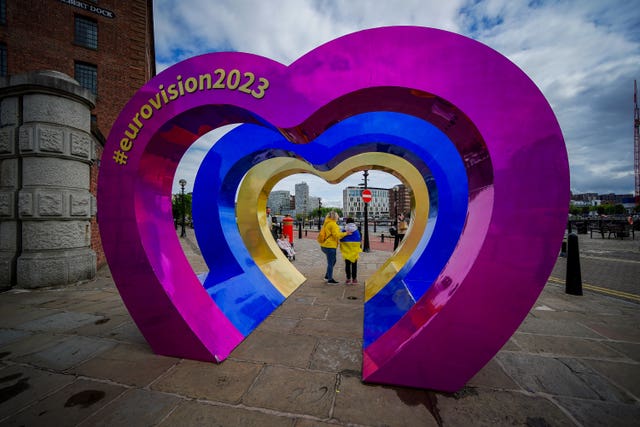 She added: "I can't sleep. I'm still awake at 3am just trying to calm down from the energy. It's fantastic."
But she said she was in need of more fresh air after a week of rehearsals and the two semi-final shows.
Waddingham added: "We're like hamsters in glittery jumpsuits."