The 67th Eurovision Song Contest is taking place in Liverpool this year after the UK was chosen to host on behalf of war-torn Ukraine.
It is the first time the competition has been held in the UK for 25 years – and Russia will not be competing.
– Why is Russia absent from the contest?
Russia, which debuted at the contest in 1994, was banned last year after its invasion of Ukraine, before it had announced its act.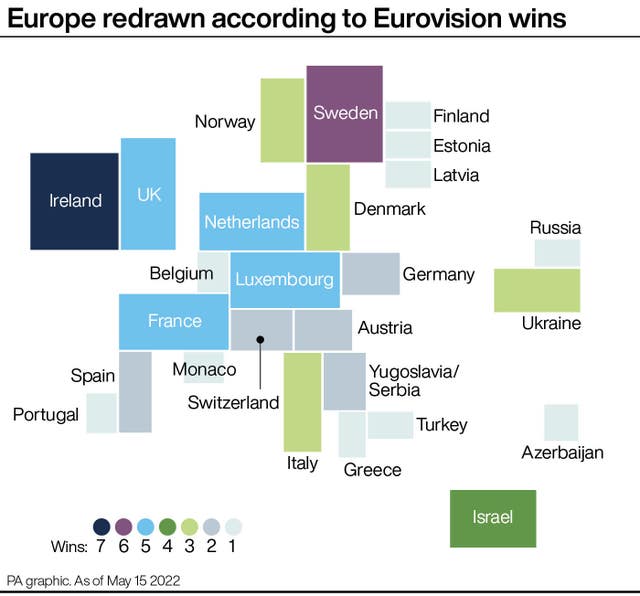 This came after it said it had intended to allow Russia to compete but faced strong criticism from state broadcasters in countries including Iceland, Finland, Norway and the Netherlands.
Russia's national broadcasters subsequently suspended their memberships of the EBU in protest, preventing them from taking part in future contests.
– Can Russian viewers vote in the contest this year?
For the first time in the competition's nearly seven-decade history, people from non-competing countries can vote for their favourite act.
This means that despite Russia not competing this year its citizens could still be able to vote.
But organisers clarified this week that Russians are effectively barred from voting due to financial sanctions on the country making it impossible for them to pay the voting fee.
Martin Osterdahl, the EBU's executive supervisor for the event, said: "Some territories are subject to sanctions and to payment providers having suspended their operations and that includes Russia."
– Russia and Ukraine have a history of conflict at the contest
Russia won in 2008 with Dima Bilan singing Believe, and in turn hosted the 2009 contest in Moscow.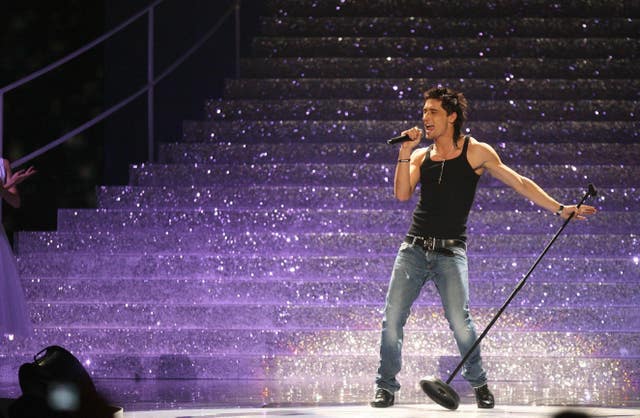 She was blocked from the country because she had reportedly toured Crimea without entering the disputed peninsula through the border with the Ukrainian mainland.
Russian television station Channel One then announced that it would not broadcast the contest or take part.
Last year's winners were Ukraine's Kalush Orchestra but they were not the country's first choice to perform.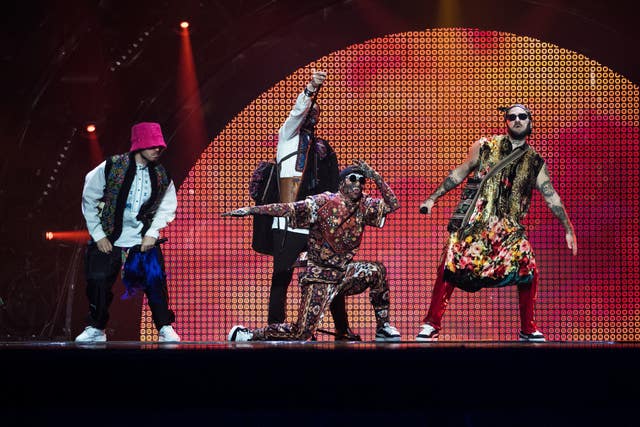 However, she withdrew after facing scrutiny over a reported 2015 visit to Russia-occupied Crimea.
People who enter Crimea through Russia are considered by Ukraine to have illegally crossed the border, although there is no suggestion that Pash did this.