Bafta TV award winners have shared their delight after securing victory, with Olympian Sir Mo Farah hoping that his victory will offer solace to victims of human trafficking.
The Bafta TV awards took place on Sunday at the Royal Festival Hall, with trophies up for grabs across different categories, including single documentary and single drama.
Winner of the single documentary category, Sir Mo spoke to reporters after the ceremony, and said that he was "honoured and delighted" to have won.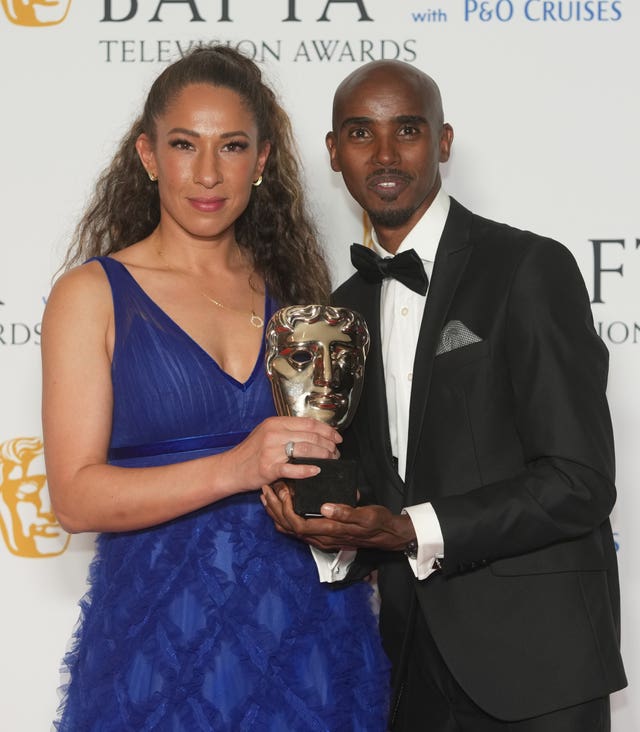 He added that, if it was not for his wife Tania and children, he would not have been able to do the commentary, and had to stop three times because it was difficult to film such a personal project.
His wife Tania Nell said she knew it was something that "weighed" on him over the years and when she found out the story, there had to be a day he "just had to release it".
"I knew that for the sake of our children, and Mo more importantly, he had to release this story he had been holding onto for so long."
He added that he wanted to show other victims of human trafficking that they are not alone.
Claudia Winkleman joked that she "loves a fingerless glove" when discussing her win with reporters.
When asked what she would say to aspiring contestants on The Traitors, she said: "What I would want to say to them is you think you know how to win, good luck with that."
She added: "We were incredibly lucky, we had an extraordinary cast."
Channel 4's I am Ruth, which explores the relationship young people have with technology, won in the single drama category at the Bafta TV awards.
The star, who also won the best actress award for her role in the film, added: "The reason we wanted to make this film is because we wanted to create something that makes me say, that's me… like Ruth does, and like Freya does."
Winslet starred in the film alongside her daughter Mia Threapleton, earlier saying in the ceremony that she wished she could "break (the award) in half".
"I would give the other half to my daughter Mia Threapleton, we did this together, kiddo."
Meera Syal, the winner of the Bafta Fellowship award, said she just "sort of raced through" her acceptance speech.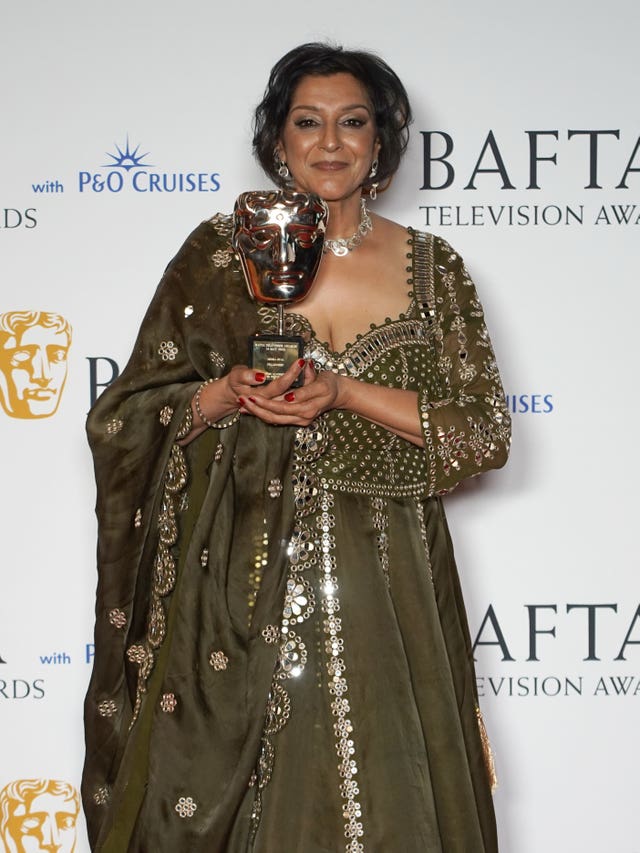 She said that the advice she would pass on to a mentee is that it is a "marathon and not a sprint".
"I would say 'find your tribe because you are stronger together'."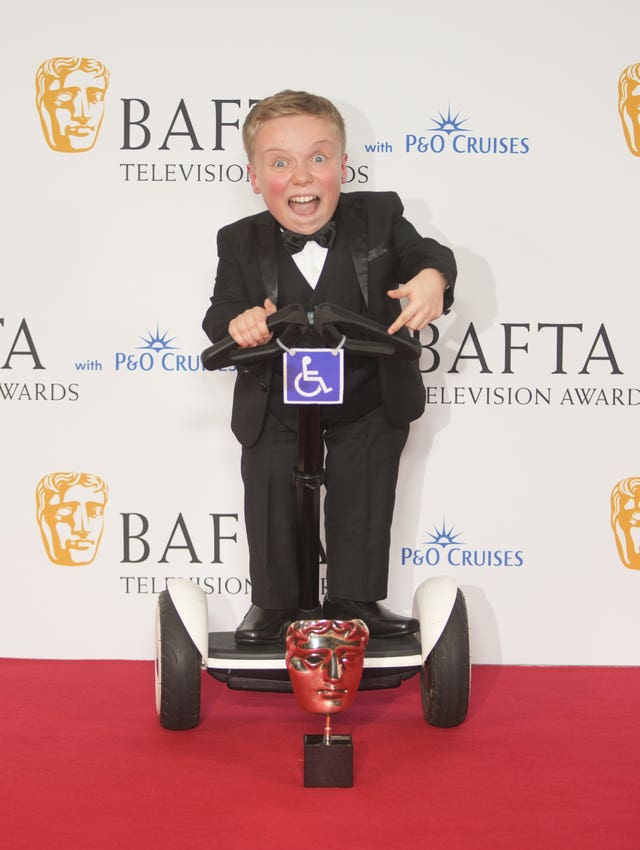 "I'm over the moon.
"Daisy (May Cooper)'s the best… the whole crew are amazing, they're like one big family."
He added that he has eight little shelves above his "telly" and will place the award "right in the middle".
The six-part British comedy-thriller series, which is on BBC iPlayer, is about "obsessive friendship, maternal paranoia – and a dead cat".