A Liverpool man said there were "so many extremely moving moments" during a trip made by a group of fellow aid workers to Liverpool for the Eurovision song contest.
Tim Johnson, a 37-year-old IT consultant, brought a group of volunteers: six Ukrainians and six Poles; who have worked with Ukrainians affected by war, to the UK to take part in Eurovision events in Liverpool and visit London.
Two of the group travelled from Ukraine via Warsaw, while the others joined Johnson from Poland, to watch two rehearsals for the Eurovision Song Contest in the M&S Bank Arena in Liverpool.
The aid workers also enjoyed some tourist activities during their week-long stay, including riding a speedboat down the River Thames as songs from James Bond played, and enjoying a private audience with the Lord Mayor of Liverpool, accompanied by afternoon tea.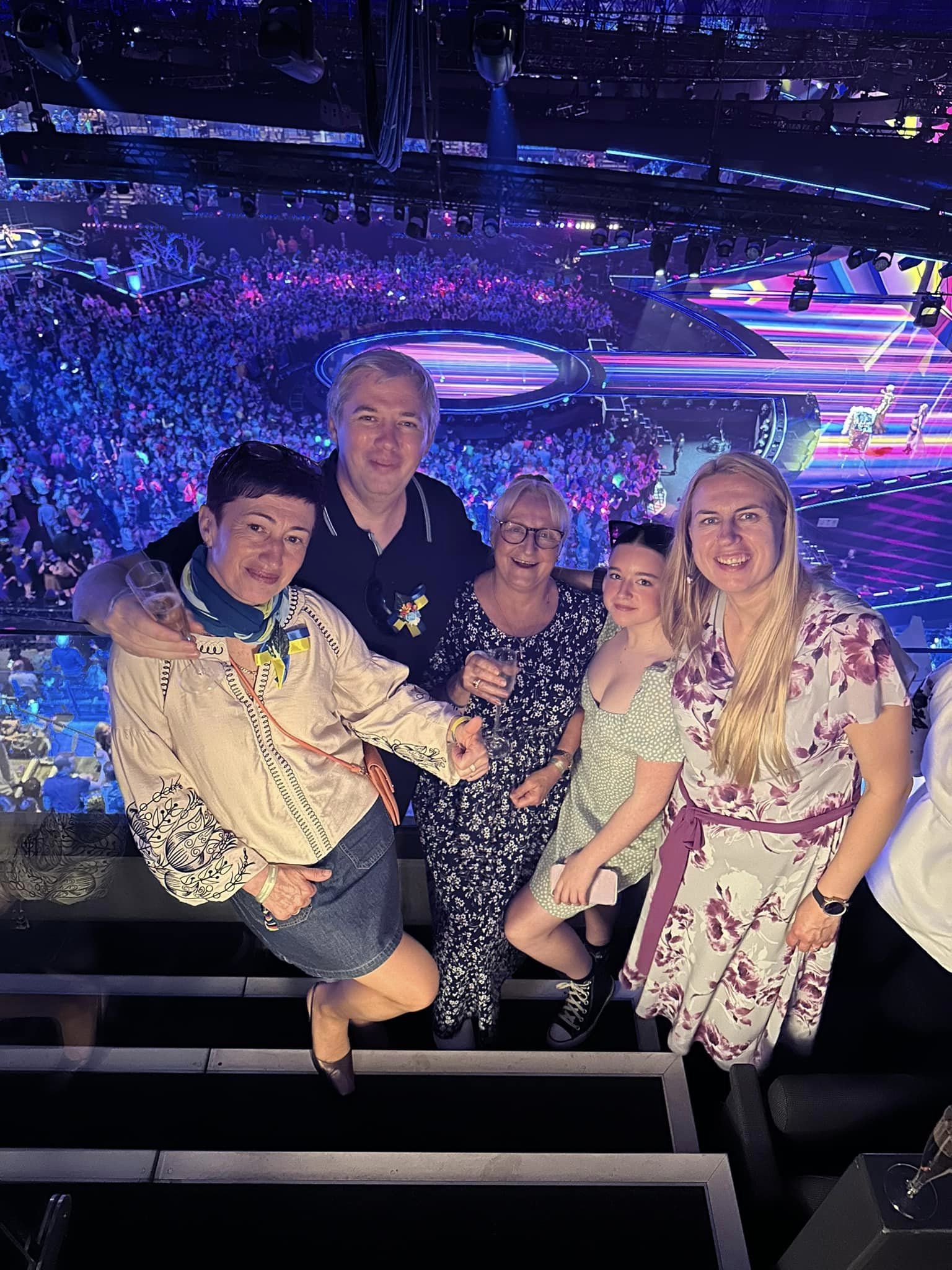 He said: "Although I knew it would be significant and a big deal for them, I never could have imagined the huge impact it's had on them."
The group watched the Eurovision grand final in Liverpool's fan village, with Mr Johnson saying the volunteers "had high hopes for Ukraine but unfortunately it didn't turn out that way in the end".
The group found Finland's song, Cha Cha Cha, the most memorable of the night but, Mr Johnson said, the group had a "very serious moment" amid the euphoria.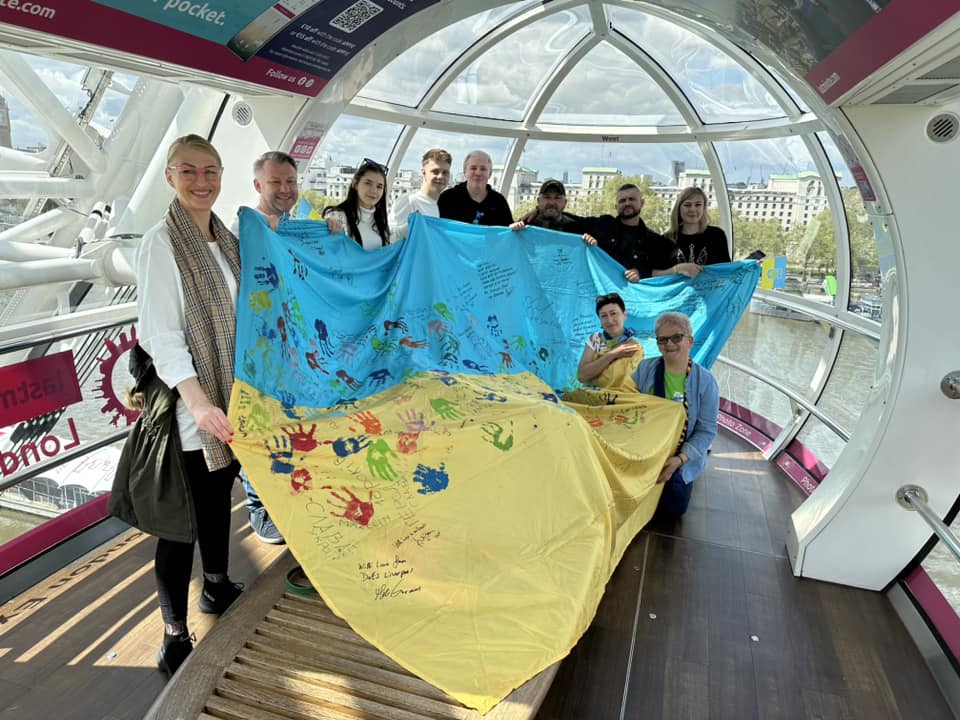 Mr Johnson said the news of the missile strike on Ternopil – which is also the hometown of the Ukrainian act – was a "moment of sheer fear and panic".
"I had to get her very quickly out of a maintenance gate and try to make a call to check if everyone was alright and luckily her family were, but it's just another example of what they're going through."
The volunteers also attended the rehearsals for the first semi-final and the Eurovision grand final and Mr Johnson said they were "absolutely blown away" by the experience.
He said: "They couldn't quite believe that they were stood there."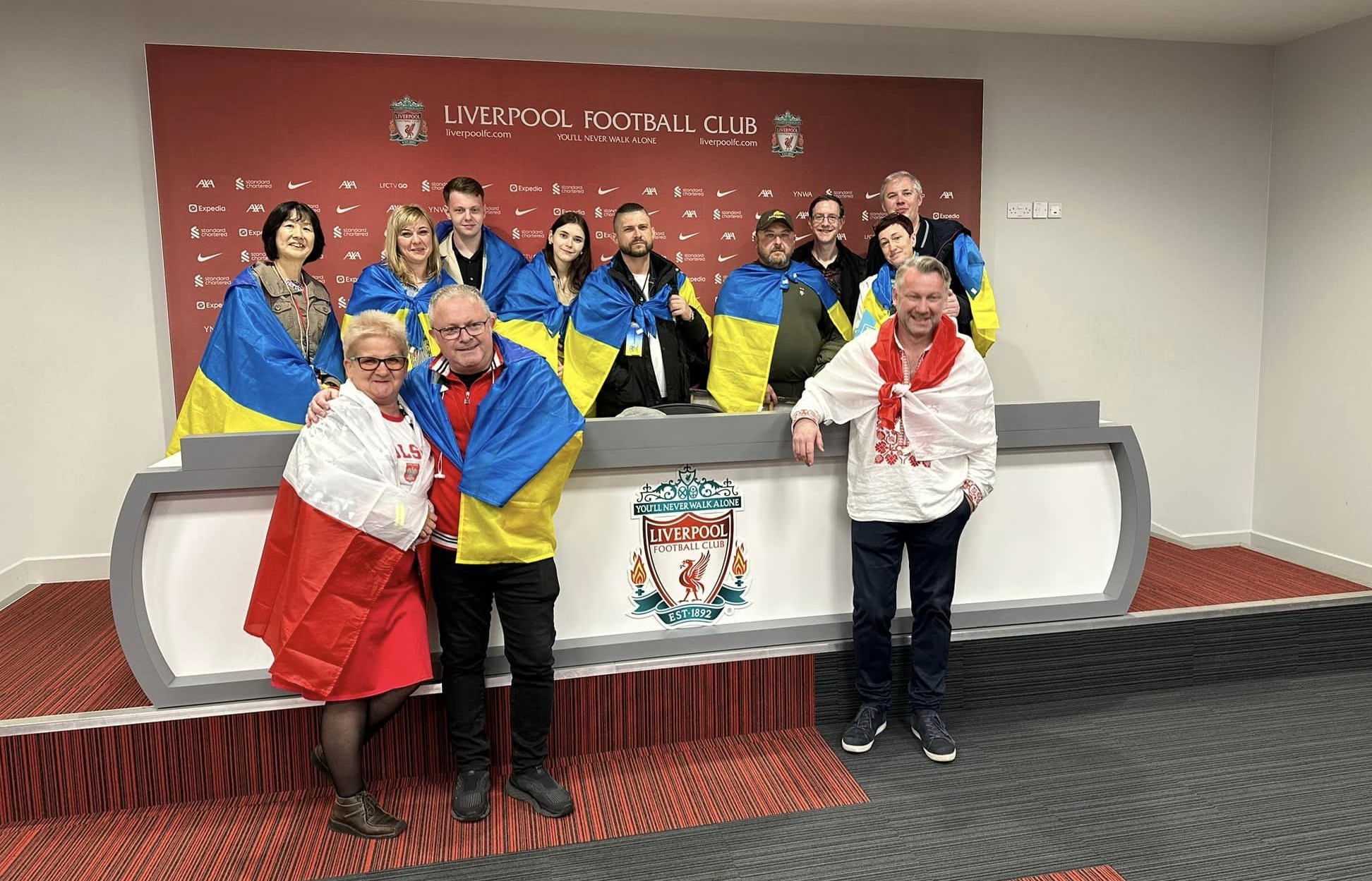 Mr Johnson said the large Ukrainian flag attracted the attention of passers-by, saying: "Literally hundreds of people gathered around taking photos and nobody said a word but you could just feel the huge outpouring of support there."
He continued: "It was one of those lump-in-the-throat moments.
"It's hard not to be moved by so many people gathering around like that and the silent support."
Mr Johnson said it was the speedboat ride down the River Thames that "really stuck with everyone".
Talking about the "thrilling" boat ride, Mr Johnson said: "It sounds a bit corny saying it this way, but they rediscovered what having fun was because some of these guys have not smiled in over a year."
"They've been dealing with some really serious stuff and to see them arrive at the airport, very nervous at the start and then you know, come to be smiling, relaxed, happy, joking…
"I couldn't wish for more from the trip than to see that."