Actor Alec Baldwin's troubled western Rust is back on the market to international buyers at the Cannes Film Festival, little more than 18 months after its cinematographer was killed on set.
Halyna Hutchins died in the shooting in New Mexico in October 2021 when a prop gun was fired by Baldwin. Director Joel Souza was also wounded.
The independently financed production resumed shooting in Montana in April with Matthew Hutchins, the victim's husband, serving as an executive producer as part of a settlement over a wrongful death lawsuit.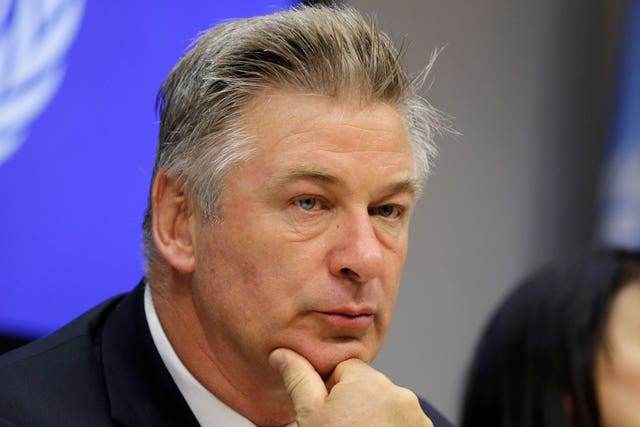 "This is an unprecedented film in regards to the circumstances," producer Ryan Donnell Smith told The Hollywood Reporter. "We're trying to keep realistic expectations but shepherd this in the best way we can."
New Mexico prosecutors dropped criminal charges against Baldwin in April.
Involuntary manslaughter charges against the actor were abandoned three weeks after a new prosecutor team took over the case, although weapons supervisor Hannah Gutierrez-Reed faces the same charge.
Baldwin has booked another film circulating the Cannes market with the actor joining the cast of Kent State, a dramatisation of the 1970 killing of four students by the National Guard protesting the Vietnam War on the Ohio college campus.
Baldwin is to play Robert I White, Kent State's then president, in the film written and directed by Karen Slade.