Jude Law and Alicia Vikander led stars on the red carpet at the Cannes Film Festival ahead of the premiere of their new film Firebrand.
The historical drama, based on Elizabeth Fremantle's 2013 novel Queen's Gambit, explores the life of Catherine Parr – the sixth and final wife of Henry VIII.
Law stars as the notorious King of England while Oscar-winning actress Vikander plays Parr in the film which is the English-language debut for its director, Brazilian filmmaker Karim Ainouz.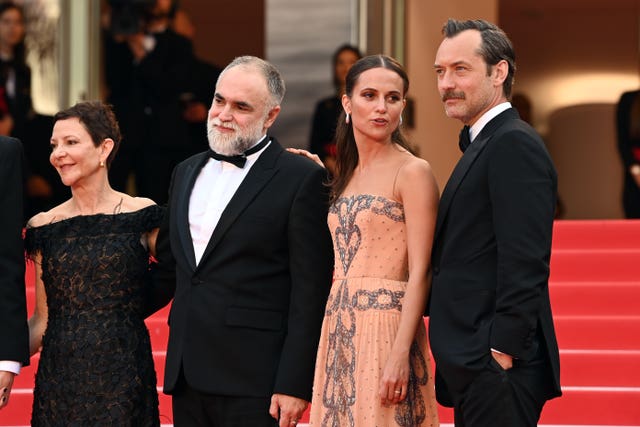 When the king returns, he turns his fury on the radicals, charging Parr's childhood friend with treason and burns her at the stake.
Horrified and grieving but forced to deny it, Parr finds herself fighting for her own survival to avoid the fate of beheading like wives before.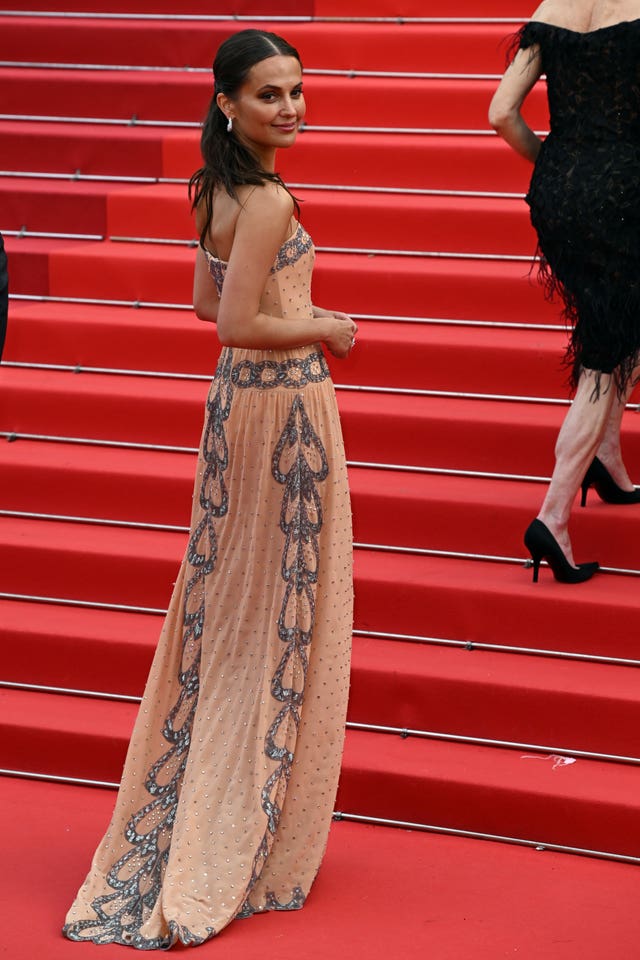 Ruby Bentall, Bryony Hannah and Maia Jemmett are also among the line-up as well as Olivier award-winning Patsy Ferran, who will play Princess Mary, and Junia Rees, who will make her acting debut as Princess Elizabeth.
Vikander wore a peach-toned gown with silver beaded detailing and her hair pulled back into a half up-do for the occasion.
She was also accompanied by her husband, X-Men actor Michael Fassbender, on the red carpet.
Meanwhile, Ainouz and Law opted for classic black tuxedos with the Hollywood actor also sporting a moustache at the event.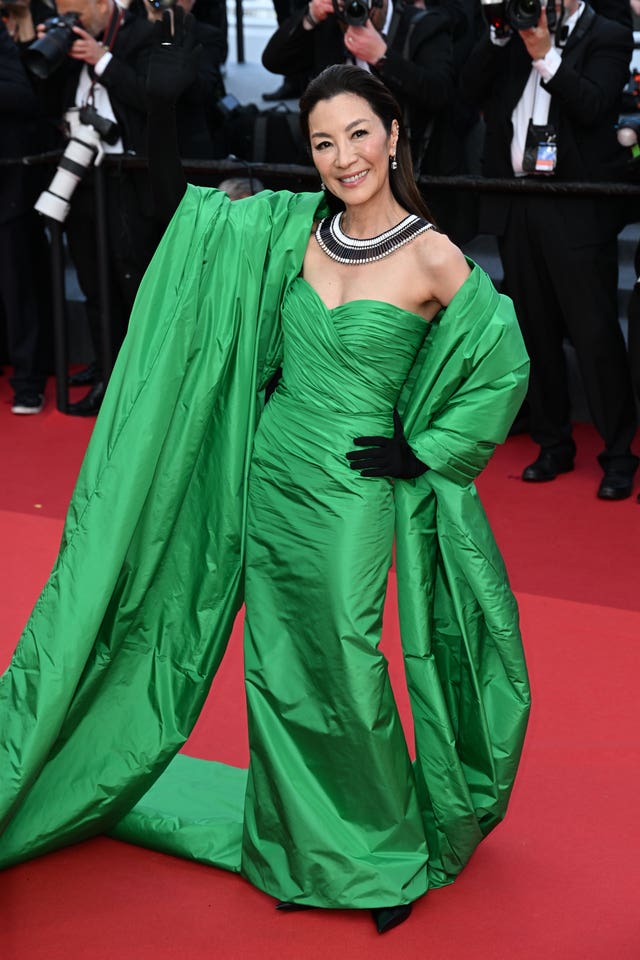 US actress Michelle Yeoh made a statement in a bright green off-the-shoulder dress paired with a coordinating oversized shawl.
Model Sabrina Elba, who is married to Idris Elba, donned a sheer dress with silver bead detailing for the occasion while Naomi Campbell wore a chic white flowing gown.