Booker Prize-winning novelist Ian McEwan said there was a "great tenderness" to late author Martin Amis – who was seen as "the Mick Jagger of literature".
Author and screenwriter Amis, 73, whose novels Money and London Fields made him one of the most renowned literary figures of his generation, died from cancer of the oesophagus at his home in Florida, his agent Andrew Wylie confirmed last week.
Appearing on BBC Radio 4's Today programme, McEwan said he has lost a 49-year-old friendship, describing Amis as "very tender, very sweet and very generous".
The 74-year-old said: "He was very funny. From my very first meeting I encountered a kind of conversational wit and liveliness that I had never known in my life."
Asked if Amis was "fearsome" in real life, McEwan said: "Martin had the knack, often in a crowded room, (of) making for the most vulnerable person because he had heard of some misfortune. He was wonderful with my own family. He made marvellous relationships with them as children.
"There is a great tenderness about Martin that never really reached public press. He was always the Mick Jagger of literature, which was just foolish.
"Martin ranged with even more rifts than Keith Richards and Mick Jagger put together. Of course he was in another world, a world of meanings and a world, too, of comic misunderstandings."
Born in Oxford, Amis published 14 novels, a memoir, two collections of stories and eight collections of non-fiction works over his lifetime.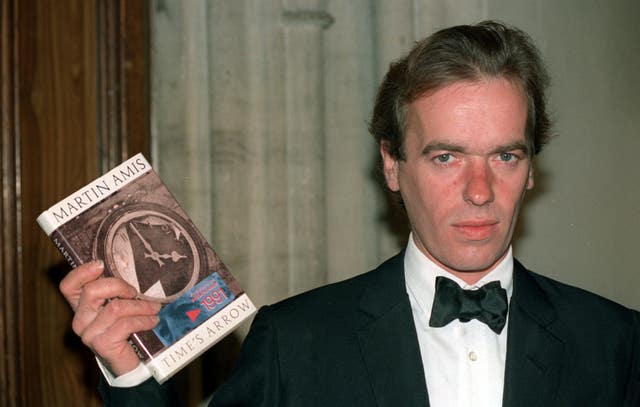 Time's Arrow was shortlisted for the Booker Prize, while Amis's 2003 novel Yellow Dog was longlisted. He was also awarded the James Tait Black Memorial Prize for his memoir Experience.
McEwan said: "He really was one of those writers who cares a lot about the sentence. He had a real dedication to getting things right. He didn't just think on to the typewriter.
"The work ranges from beautiful, extraordinary misunderstandings of the bedroom to the distortion and horrific nature of the tabloid press, right through to the degradation of Stalinism and the Holocaust, which Martin read about constantly through his life."
"He was every commissioning editor's dream," he later said.
McEwan said Amis was "daily reading the world's press" until the day he died.
He added: "There was something about his last days that say something about his life, as long as he could get through all the drugs he had to take and awful oppression of the illness he had. Once he was set up for day, he read.
"As he died, he was getting to the end of Robert Tombs' history of the English, which we talked about a lot.
"A passionate writer but a passionate reader, some of his best non-fiction are his essays… I think it was key to Martin's attention to the sentence."