Rolf Harris was a beloved entertainer before he was convicted of indecent assault on young girls.
The former television star, who has died at the age of 93, experienced a complete fall from grace after he was jailed for his crimes.
Harris was 84 when a jury at Southwark Crown Court unanimously found him guilty of 12 counts of indecent assault involving victims as young as seven or eight, in July 2014.
He was sentenced to five years and nine months.
Later that year, one of the 12 indecent assault convictions was overturned by the Court of Appeal.
Harris, who married the Welsh sculptress and jeweller Alwen Hughes in 1958, subsequently withdrew from public life, spending his time in Bray, Berkshire, telling the media after being cleared of the four historical sex offences: "I'm 87 years old, my wife is in ill health and we simply want to spend our remaining time together in peace."
Harris was one of the most popular and talented entertainers of his generation until he was exposed as a paedophile and serial sexual predator.
A former favourite of the royal family – the Queen once posed for him to paint her portrait – he had charmed millions with his innocent ditties, didgeridoo, genial manner and skill as a painter.
Rarely has the reputation of such a popular public figure been so destroyed. His shame was total.
Among the many honours bestowed on him during a career which lasted for more than five decades were CBE, OBE and MBE, as well as Membership of the Order of Australia.
He was stripped of his honours after his 2014 conviction.
He also had his Officer and Member of the Order of Australia honours removed.
His downfall shocked the entertainment world and the millions of families who adored his performances, particularly as a child entertainer.
He remained out of the spotlight until 2019, when he walked on to the premises of a primary school in his home town, reportedly to talk to a sculptor working in the grounds.
Harris left as soon as he was asked and the school said no pupils came into contact with him. No arrests were made.
Harris once fronted a campaign warning children about the dangers of sexual predators.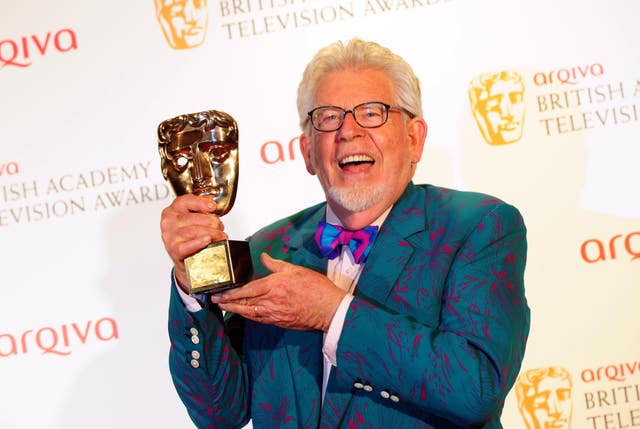 The two visited Broadmoor Hospital, where Savile committed some of his many acts of sexual depravity, but there was no indication Harris did anything untoward there.
Harris had been one of the most popular and versatile entertainers of his time.
His television career spanned more than half a century and his Australian background and twang, with his wobble-board invention, didgeridoo, TV series involving sick animals and ability to paint a full canvas in an astonishingly short time, made him a favourite among young and old.
Some of his songs, notably Tie Me Kangaroo Down Sport, Sun Arise, Two Little Boys and Jake The Peg, made him one of the best-known vocalists of his era.
His skill as a painter and apparently genuine love of animals, typified in the hugely popular BBC series Animal Hospital, and above all his genial manner, made him unique as a television star.
He was born in a suburb of Perth, Western Australia, on March 30 1930, and as an adolescent was an Australian champion swimmer.
He first came to the United Kingdom aged 22 as an art student.
It was not long before he became a familiar figure on television, with an array of musical instruments and songs, some his own composition, others traditional.
He would also paint pictures on large boards in an apparently slapdash manner, with the odd nonsense song thrown in, teasing the audience with his catchphrase: "Can you tell what it is yet?"
Harris was commissioned to paint a portrait of the Queen to mark her 80th birthday. It was unveiled at Buckingham Palace on December 19 2005.
Some commentators found it "offensive and unbecoming of the Queen" but she herself expressed approval, particularly with the way Harris had painted her smile.
The portrait was exhibited at Buckingham Palace, Holyroodhouse and on a tour of public galleries throughout the UK.
After his conviction, it disappeared.
He had regularly appeared on television, in popular series such as The Rolf Harris Show, which spanned three decades.
Between 1988 and 1992 he presented Rolf's Cartoon Club, a children's show combining his love of art with exhibiting children's cartoons.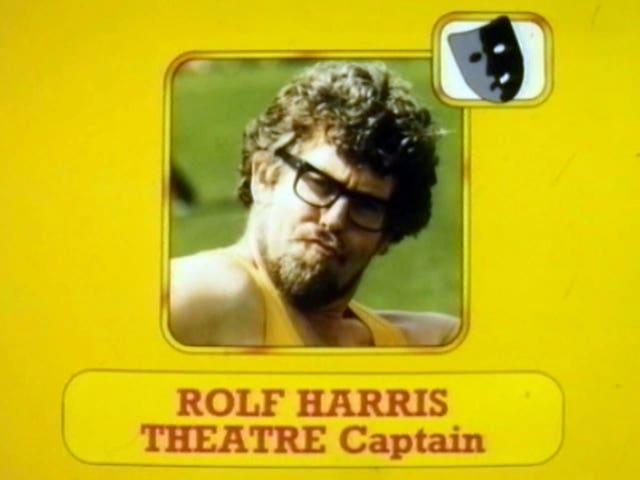 Later he presented Rolf On Art, highlighting the work of some of his favourite artists.
The programme made history by gaining the highest TV ratings for an arts programme.
In August 2022 ITV announced they were working on a documentary featuring the testimonies of Harris's victims and the police who had been involved in his case.
The first episode of Rolf Harris: Hiding In Plain Sight, aired last week.