Penny Mordaunt joked MPs had heard the "first cuckoo of spring" as she clashed with Reclaim Party MP Andrew Bridgen over claims of Covid misinformation.
The Commons Leader also advised Mr Bridgen to consider making use of "reliable, honest" sources as the pair renewed their ongoing hostilities in the Commons chamber.
Her remarks came after Mr Bridgen criticised the BBC's coverage of Covid vaccines in light of the corporation establishing its new BBC Verify service.
Mr Bridgen told the Commons: "If only we'd had such a unit in 2021 to scrutinise the disinformation we were told about the Covid-19 vaccines themselves."
The MP for North West Leicestershire was heckled with shouts of "stop spreading disinformation" and "shame" as he said: "The House might recall we were told the experimental treatments will stay in your arm, they won't pass around your body – completely incorrect.
"All of this disinformation was spread by the BBC itself, which is now holding itself up as the arbiter of truth.
"The question is who checks the checkers, especially when they have such a chequered history on this subject?
"Can we have a statement regarding the discussions the Government has had with the BBC on the setting up of this new unit?"
"The honourable gentleman will forgive members chuntering from a sedentary position when he asks his question.
"The only way members of this House and the public can be assured of the facts and arrive at decisions themselves is if we have freedom of speech, the freedom to be able to say things but also the freedom to be able to learn things, the freedom to be able to be uncertain about things.
"And part of that is ensuring that people can take information from a wide variety of sources and we do have reliable, honest, high standards in journalism – of which I think the BBC do qualify, as does the House of Commons Library.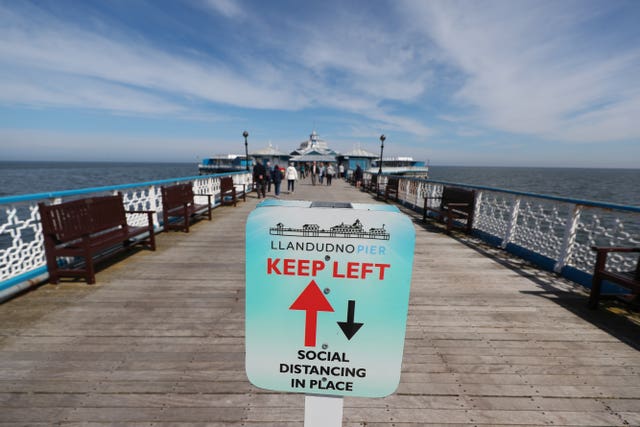 "I would just say to the honourable gentleman he might like to make use of some of those services."
Ms Mordaunt and Mr Bridgen have traded blows in recent months at business questions given their differing views on Covid.