Oprah Winfrey said Tina Turner was "our forever goddess of rock 'n' roll" and hailed her courage as a domestic abuse survivor following her death.
The US TV talk show host said Turner was "a role model not only for me but for the world", as she paid tribute to the singer.
Turner, one of rock's most famous voices – with hits including Proud Mary and The Best – died at the age of 83 at her home in Switzerland on Wednesday after a long illness.
Tributes came from across the entertainment industry, from friends, colleagues and collaborators including members of The Rolling Stones and Sir Elton John.
In a lengthy tribute posted to Instagram, Winfrey recalled how she had started out "as a fan" of Turner's and had followed her "from show to show around the country" as a "full-on groupie" before the pair eventually became "real friends".
"She is our forever goddess of rock 'n' roll who contained a magnitude of inner strength that grew throughout her life," she wrote, sharing multiple pictures from their long friendship.
"She was a role model not only for me but for the world. She encouraged a part of me I didn't know existed."
Winfrey added that she was "grateful" for Turner's courage and that her freedom from her domestic abuse had been "a clarion call for triumph".
"I'm grateful for her courage, for showing us what victory looks like wearing Manolos and a leather miniskirt," she said.
"She once shared with me that when her time came to leave this earth, she would not be afraid, but excited and curious. Because she had learned how to LIVE surrounded by her beloved husband, Erwin, and friends.
"I am a better woman, a better human, because her life touched mine. She was indeed simply the best."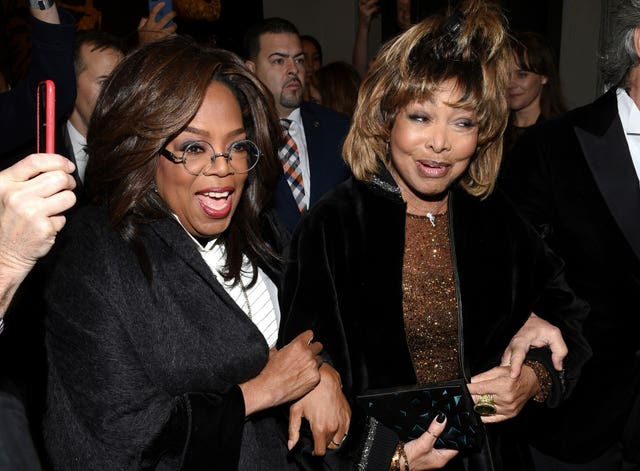 In 2008 she duetted at the Grammys with Beyonce for a rendition of Proud Mary which featured both the powerful singers, in sparkly outfits, mirroring each other's choreography.
Sharing a picture of the performance on her website, Beyonce wrote: "My beloved queen. I love you endlessly.
"I am so grateful for your inspiration, and all the ways you have paved the way. You are strength and resilience. You are the epitome of passion and power.
"We are all so fortunate to have witnessed your kindness and beautiful spirit that will forever remain. Thank you for all you have done."
Other notable duets through Turner's career included performing with David Bowie and in 1985 she took to the stage with Sir Mick Jagger and The Rolling Stones during Live Aid.
Sir Mick wrote on Twitter: "I'm so saddened by the passing of my wonderful friend Tina Turner. She was truly an enormously talented performer and singer.
"She was inspiring, warm, funny and generous. She helped me so much when I was young and I will never forget her."
Rolling Stones' guitarist Wood added that the singer had been "a dear friend to our family".
Dolly Parton made reference to two of Turner's iconic songs in her tribute, writing: "Now she's rollin' rollin' rollin' on to glory. Roll on Tina. We will always love you! Dolly."
Other stars including Gloria Gaynor, Jennifer Hudson, Halle Berry, Viola Davis, Rick Astley and Paloma Faith were among those paying tribute to Turner on Wednesday.
Her life and relationships, including the abuse she endured at the hands of former husband Ike Turner – detailed in her 1986 autobiography, I, Tina – were the subject of many adaptations on both stage and screen.
The book was turned into the 1993 film What's Love Got To Do With It, dramatising the mother-of-two's relationship with Ike, and also saw actress Angela Bassett nominated for an Oscar for her performance as Tina in the biopic.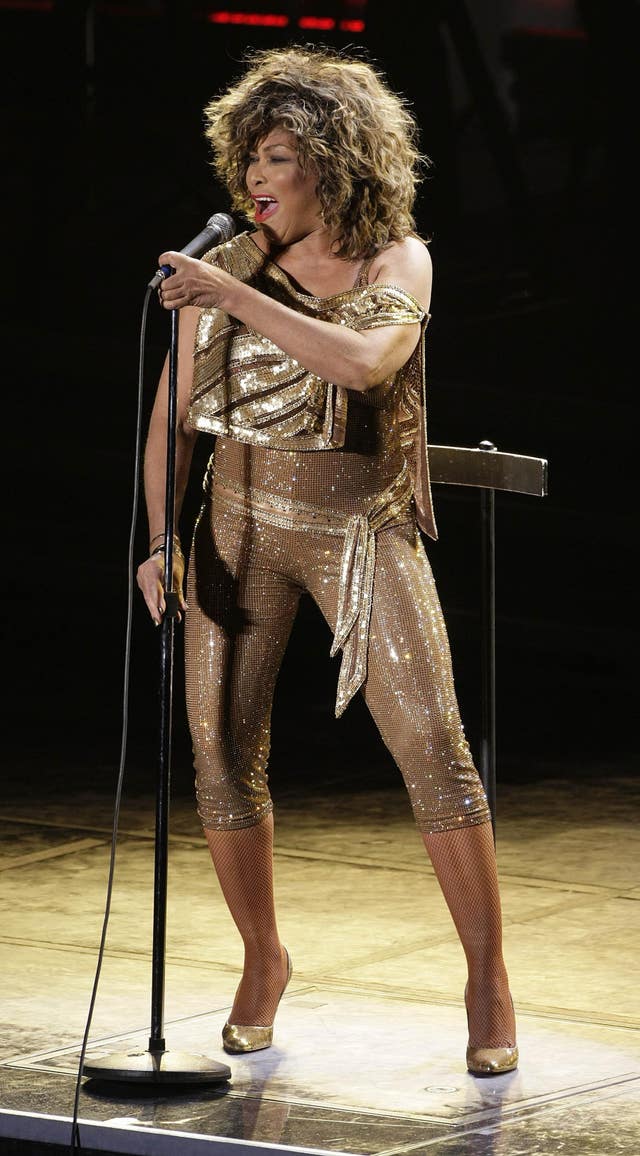 "I am honoured to have known Tina Turner. I am humbled to have helped show her to the world," she said.
Bassett also inducted Turner into the Rock and Roll Hall of fame for the second time in 2021 as a solo artist – having previously been inducted in 1991 as a duo with her former husband.
The pair were married from 1962 to 1978. Ike died in December 2007.
Turner's spokeswoman at the time was quoted as saying: "Tina is aware that Ike passed away earlier today. She has not had any contact with him in 35 years. No further comment will be made."
In 2013 the singer wed her long-time German beau, the music executive Erwin Bach, in a Swiss civil ceremony and lived in Switzerland with him since 1994.
Last year, Turner said following her son Ronnie's death at the age of 62 that he "left the world far too early".
Her other biological son, Craig Raymond Turner, died aged 59 in 2018.
That same year a musical based on her life, titled Tina: The Tina Turner Musical, opened on London's West End, later also opening on Broadway.
In 2021 Turner sold the rights to her back catalogue after reaching an agreement with BMG for an undisclosed sum, signing over her share of her recordings, her music publishing writer's share and her name, image and likeness, the company said.
BMG chief executive Hartwig Masuch also paid tribute to Turner following her death, saying: "There will only ever be one Tina Turner."
Her solo works include 10 studio albums, two live albums, two soundtracks and five compilations, which together have sold more than 100 million records.
The singer's career spanned more than music, with her starring in the 1985 film Mad Max Beyond Thunderdome alongside Mel Gibson and she also appeared in 1993's Last Action Hero.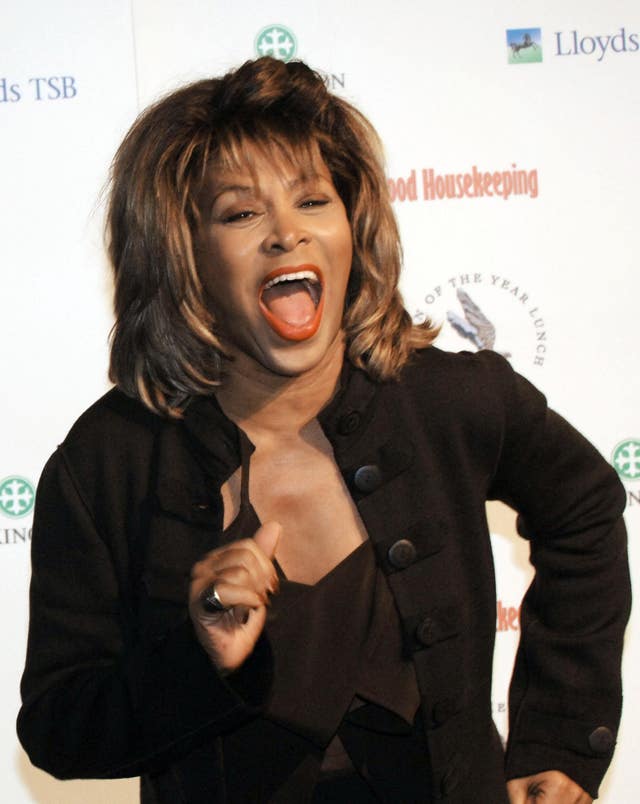 A statement posted on Turner's official Instagram remembered her as an artist who "enchanted millions of fans around the world and inspired the stars of tomorrow".
Roger Davies, the singer's manager of 30 years, described her as "a unique and remarkable force of nature with her strength, incredible energy and immense talent".
In an interview with The Guardian earlier this year, when asked how she would like to be remembered, Turner said: "As the Queen of Rock'n'roll.
"As a woman who showed other women that it is OK to strive for success on their own terms."