Tom Hanks has told the Harvard University graduates of 2023 that the search for truth is "sacred" and "indifference will narrow the vision of America's people".
The two-time Oscar-winning actor was the principal speaker at the 372nd Harvard Commencement on Thursday, where he received an honorary degree.
Speaking to the thousands of graduates, the Hollywood star spoke of superheroes, the "American way" and the quest for truth.
The 66-year-old said: "The truth to some is no longer empirical, it's no longer based on data nor common sense, nor even common decency.
"Telling the truth is no longer the benchmark for public service… Truth is now considered malleable, by opinion, by zero sum end games.
"Imagery is manufactured with audacity, with purpose to achieve the primal task of marring the truth with mock logic, to achieve with fake expertise, with false sincerity, with phrases like 'I'm just saying'; 'Oh, well, I'm just asking' (and) 'I'm just wondering'.
"Now literally, you cannot believe your eyes. And your ears will help others lie to you. Someone will report the world to you exactly as you wish it were, full of alternative facts."
Hanks also said: "Ignorance and intolerance can be replaced by experience in the blink of an eye, but indifference will narrow the vision of America's people and may dim the light of Lady Liberty's symbolic torch.
"Indifference makes citizens into indentured servants held in labour by the despots and tyrants whose default setting is cynicism, who outlawed dissent and ban art and dialog and books, who grab the power anyway they can."
Hanks said that the graduates had a choice to be one of "one of three types of Americans, those who embrace liberty and freedom for all, those who won't, or those who are indifferent".
He added: "The responsibility is yours, ours, the effort is optional, but… the truth is sacred, unalterable chiselled into the stone, (in) the foundation of our republic.
"All of us are able. None of us are super. We are the Americans. Liberty and justice is for us all."
He finished by saying: "May goodness and mercy follow you… all the days of your lives. Godspeed."
Other distinguished guests who have spoken at Harvard Commencement include actress Natalie Portman, filmmaker Steven Spielberg and former New Zealand prime minister Jacinda Ardern.
On Tuesday, Hanks appeared at the 76th Cannes Film Festival alongside the stars of Wes Anderson's latest film Asteroid City, including Scarlett Johansson, Adrien Brody, Jason Schwartzman and Bryan Cranston.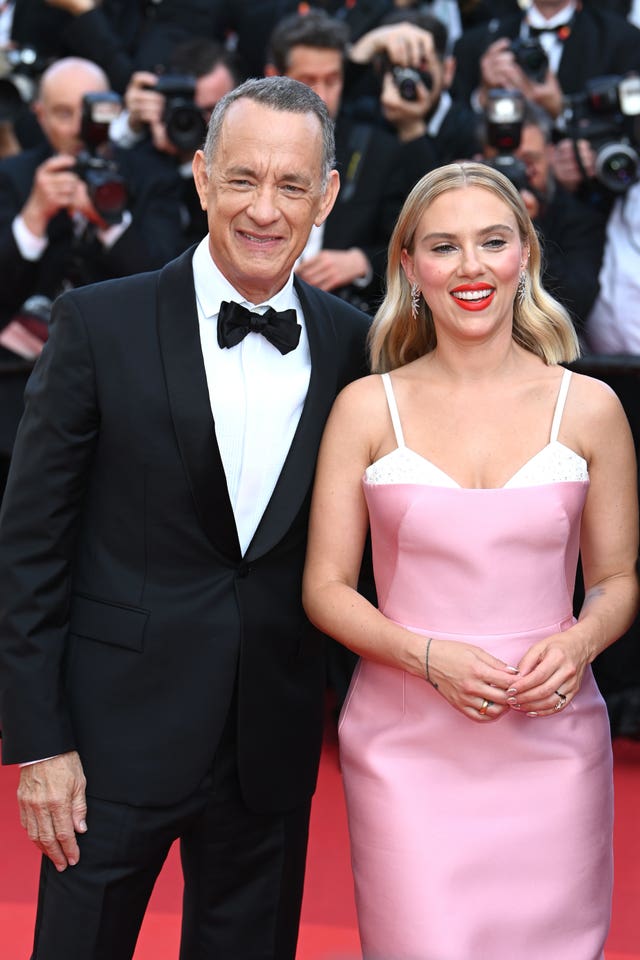 At an event in Los Angeles, where he discussed his new novel, The Making Of Another Major Motion Picture Masterpiece, Hanks said: "I think we all now know the economic realities of streaming.
"We are at an evolutionary crossroads as far as how that pie (will affect the industry)."
He also drew parallels with the rise of home video in the past and streaming services now.
He said: "VHS had been invented and they knew there was going to be this pipeline of cash that had never existed in the business before."