Taxpayers footed an £18,000 bill covering the costs of three government officials who stayed at a luxury hotel while working on a Caribbean island, records show.
Border Force staff spent 64 nights between them at the Sugar Ridge resort on Antigua, a £37 million resort that boasts an infinity pool, a gourmet restaurant and stunning views.
The team made the trip in early 2016 to advise local authorities on drug trafficking but the details have only emerged following a Freedom of Information request by MailOnline.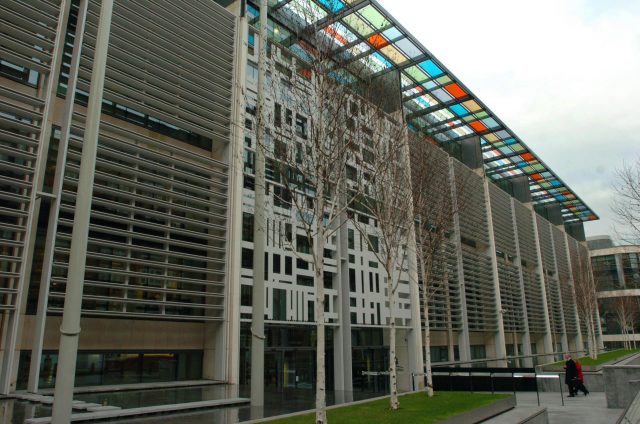 Documents show the bill for accommodation came to £12,126 while, £4,144 went on subsistence, £1,310 on car hire, and £994 on flights.
Antiguan customs authorities asked the Border Force team to "help them build the capacity and capability" at the country's main airport, VC Bird, a Caribbean transport hub.
The Home Office said the officials were potentially at risk of being observed by criminal gangs during their stay on the island.
In its response to the FoI request, the department said it appreciated the decision to put the officials up in the holiday resort "might raise concerns" but "it was considered to be the most suitable option available in terms of balancing cost and security".
The Sugar Ridge complex is described on its website as Antigua's newest luxury resort and guests can take advantage of a spa, fitness centre with personal trainer and access to an exclusive beach. It offers rooms with private verandas, plunge pools and four poster beds.
The Home Office said the officers chosen for the assignment were based in the Caribbean region and travelled using economy flights.
A spokesman added: "To find suitable and safe accommodation, Border Force would usually select a business chain hotel.
"For this deployment, none exist on the island, nor are there any hotels within the airport complex.
"Sugar Ridge offered the most suitable option available in terms of balancing cost and security, and it offered a significant discount on their standard tourist rates.
"This department has very clear guidelines on the procurement of goods and services that provide the best value for money for the taxpayer.
"This applies to all travel and travel-related expenses which are routinely audited to ensure we keep in line with Government policy."