Woburn Safari Park's entire troop of 13 Patas monkeys has been killed in a fire believed to have been sparked by a faulty generator.
The blaze broke out in the early hours of Tuesday within the African Forest drive-through enclosure of the park in Bedfordshire.
It is the second fire to strike animal centres in less than two weeks, after one that struck at London Zoo before Christmas killed an aardvark and four meerkats.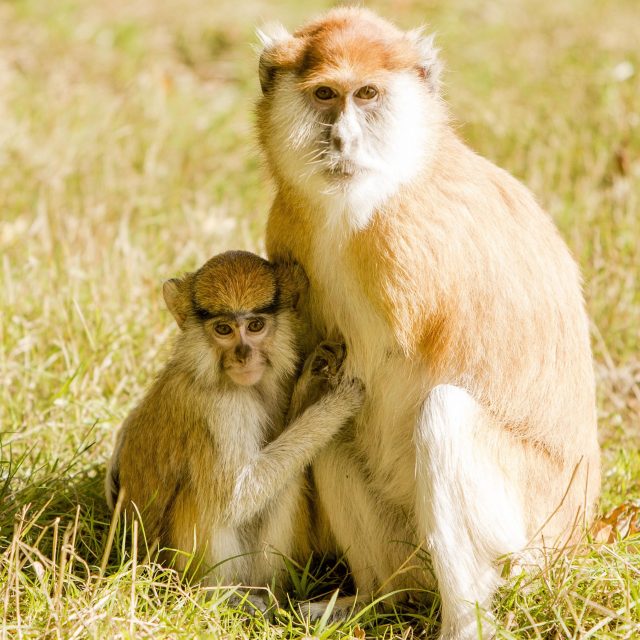 Woburn spokesman Drew Mullin said park staff were left "devastated" after the blaze ripped through the Patas monkey house, killing all 13 animals inside.
Bedfordshire Fire and Rescue Service said: "We have concluded that it is likely that the fire started accidentally in a generator."
Firefighters were called to the scene shortly after 2.30am when the fire was spotted by security guards on a routine patrol.
But fire station commander Paul Goddard said he believed all the monkeys had died before crews arrived at the scene.
"They found the outbuilding housing Patas monkeys was well alight and its roof had fallen in," a spokesman for the service said.
"They fought the fire using fire hoses while wearing breathing apparatus to protect themselves from the smoke and fumes. The building was 90% damaged by the fire."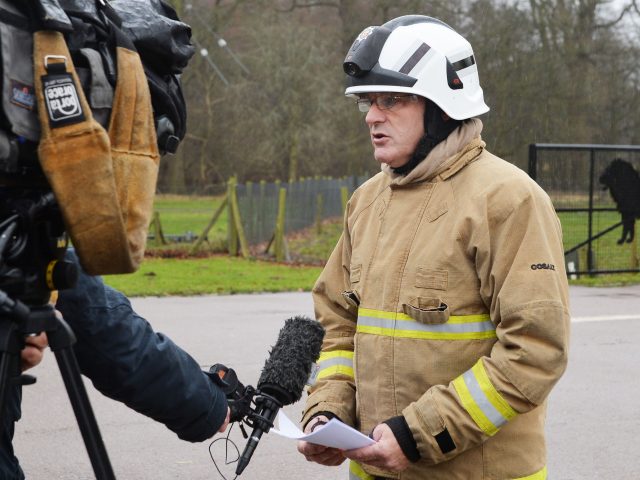 The fire service said the incident was over by 4.46am and the park opened later in the morning, although the jungle enclosure remained closed on Tuesday as investigations continued.
All other animals within the jungle drive-through enclosure are being monitored by park staff, but none are thought to have been affected.
The blaze wiped out all of the park's Patas monkey troop, and, according to website UK Zoos, the only other place in the UK that houses them is Colchester Zoo in Essex.
In the wild, the ground-dwelling monkeys are found in the grassland, open savannah and dry woodland of central Africa.
They can grow up to 34in (85cm) in length, with a 30in (75cm) tail, and can live for around 20 years.
Woburn's website states that the monkeys shared a 16-acre enclosure with other species, but were housed at night during the winter months.
"On arrival, the roof had already collapsed, and nothing could be done to save the 13 Patas that were inside," Mr Mullin told Sky News.
"Everybody here – staff, animal keepers – are all devastated."
The fire at London Zoo on December 23 – the cause of which is also not yet known – saw Misha, a nine-year-old aardvark, die from smoke inhalation.
Four meerkats were also thought to have perished after the fire broke out in the animal adventure section, destroying the cafe, shop and around half of the adjacent petting zoo.