A man has been reunited with his camera a year after he lost it in a river following a social media appeal by the photographer who found it.
Charlie Davidson's Nikon DLSR was swept away after he set up his camera and tripod for a long exposure shot at the River Etive in the Highlands on New Year's Day in 2017.
Months later, in October, professional photographer Peter Sandground came across the badly-damaged camera among the rocks a mile downstream.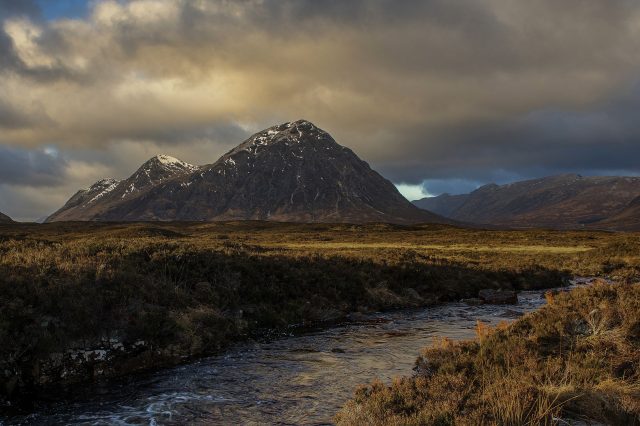 Although the camera was badly damaged, the memory card was still working and he managed to recover a few of the photos.
Mr Sandground said: "I was basically on a shoot for a campervan company in Glen Etive in October and I was right down in the River Etive and setting up a shot, and I glanced down at the rocks I was standing on and I caught a glimpse of a smashed-up Nikon DLSR.
"I pulled it out of the rocks and dried it off, and I could see the memory card was still relatively intact and I just thought 'I'll have a nosey at that later'."
With help from a photography technology expert, he recovered a few images of Buachaille Etive Mor, Glen Etive and Slains Castle in Aberdeenshire.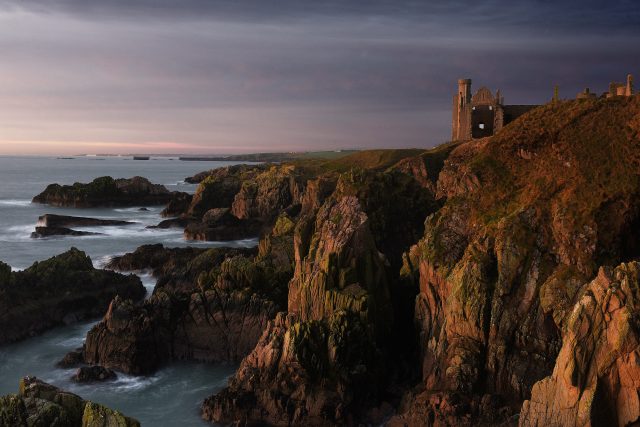 The Glen Etive photos had been taken on the morning of New Year's Day 2017.
Mr Sandground, who lives in Kilbarchan, Renfrewshire, said: "These shots were long exposures that I could clearly see were taken by someone that quite obviously knew their way around a camera and knew how to work with natural light and depth of field.
"I have to admit, once we recovered the shots I couldn't help myself, I rammed up the contrast on them and the truth is they are professional standard, beautiful shots that someone had clearly put a lot of thought and time into. Plus, it was a pretty decent Nikon."
Exactly a year after the camera was lost, Mr Sandground took to social media, publishing the photos on his Facebook page.
He managed to track down Mr Davidson after the images were shared across the social media platform and Scotland's photography network 1,255 times.
Mr Davidson, an engineer in the oil industry based in Aberdeen, said his camera was swept away while he headed back to his kit bag to rummage for a filter and he could not jump in after it as the river was running at full spate.
He said: "I am stunned that Peter has managed to track me down.
"It's a really thoughtful thing to do. I am massively flattered with the feedback on the shots. I am a keen photographer, however I am just a passionate amateur.
"I can clearly see from Peter's photo of my camera that it is well and truly gubbed, but I am amazed that the memory card has survived. I am actually really chuffed with how the shots turned out."