Motorists are starting the new year paying the highest price for petrol since 2014, new figures show.
The average price of a litre of unleaded reached £1.21 last month, according to RAC Fuel Watch.
This is the most expensive since December 2014.
Diesel has reached £1.23 a litre as both fuels have become more expensive in recent months.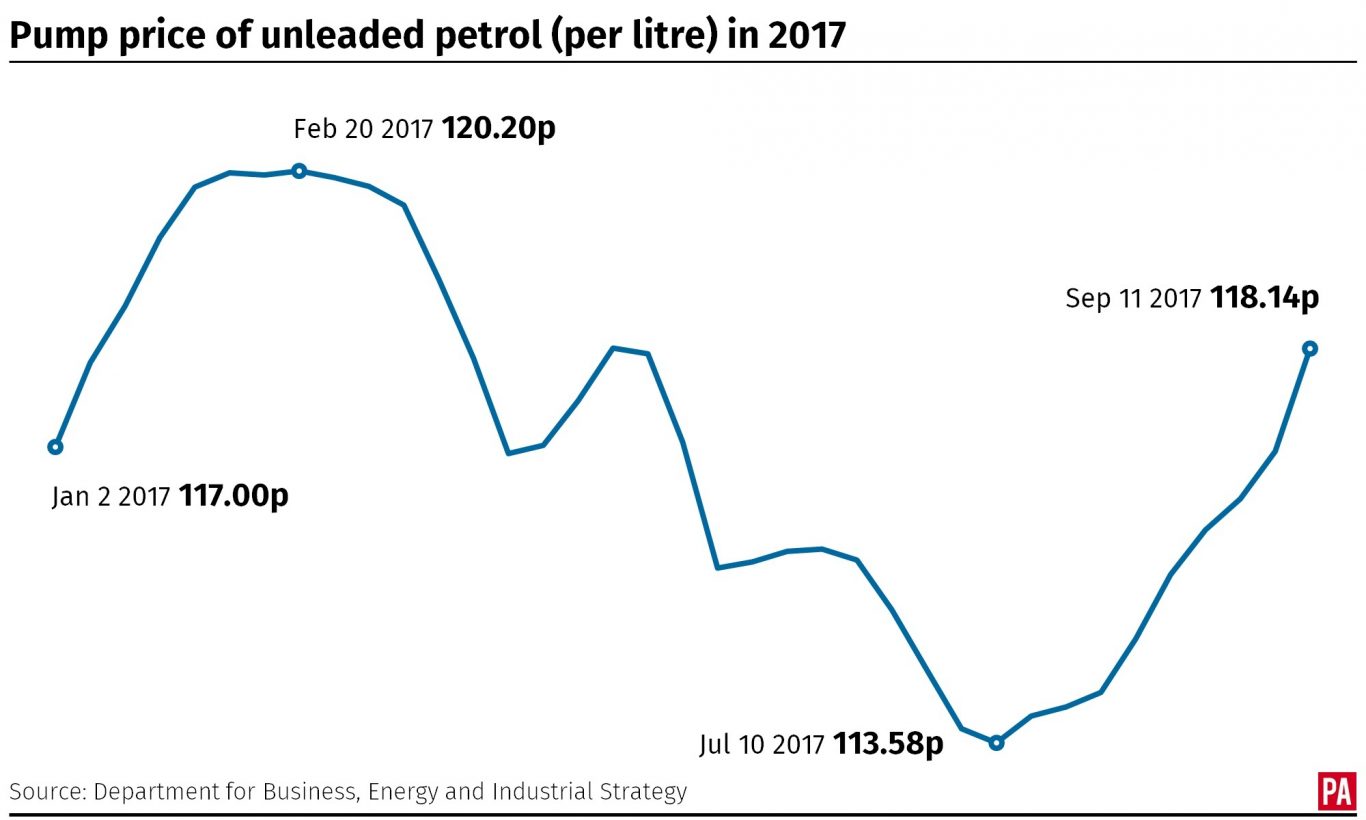 Price rises have been driven by a barrel of oil hitting 67 US dollars (£50) – its highest amount since May 2015.
Since July the cost of filling up a typical 55-litre family car has risen by £4 for unleaded and £5 for diesel.
Petrol and diesel both cost just £1.02 a litre in early 2016 but current pump prices are still considerably lower than in April 2012 when petrol was £1.42 and diesel was £1.48.
RAC fuel spokesman Simon Williams said: "Sadly, December was the month oil reached its highest point for over two-and-a-half years – something which motorists are now feeling the effect of at the pumps.
Mr Williams warned that "the good times of lower cost fuel appear to be over" as production cuts by the Opec oil cartel are starting to reduce the global oil glut and push prices higher. He added: "It's hard to see pump prices getting much cheaper in the early part of 2018."