A seaplane that crashed near Sydney and killed five Britons had been rebuilt after it was "destroyed" in a fatal incident more than 20 years ago.
Wreckage of the De Havilland DHC-2 Beaver was lifted out of the Hawkesbury River by a crane barge on Thursday, five days after the New Year's Eve tragedy.
Richard Cousins, the 58-year-old chief executive of FTSE 100 company Compass Group, died alongside his sons, Will and Edward, aged 25 and 23 respectively, his fiancee, Emma Bowden, 48, and her 11-year-old daughter Heather.
The aircraft, which was first registered in 1964, was used as a crop duster in Australia prior to its life as a seaplane.
On November 15 1996, it was involved in a crash in Kotupna, New South Wales, in which the pilot was killed.
Under "damage to aircraft" the investigators said it was "destroyed", and had been carrying a full load of fuel and was beginning to dump a tonne of superphosphate before it crashed.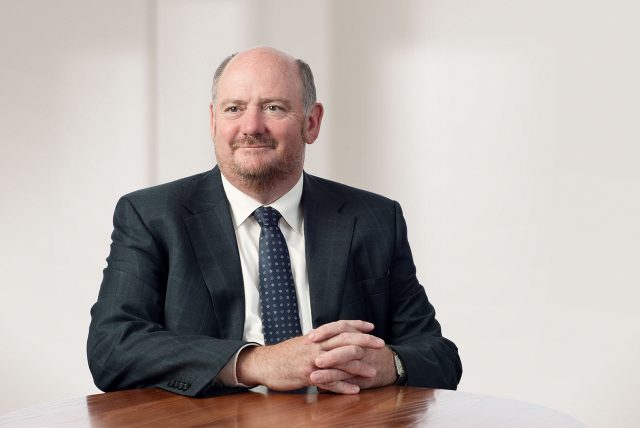 The report into the incident states that records showed the aircraft had "completed periodic maintenance two days prior to the accident".
Nat Nagy, executive director of the Australian Transport Safety Bureau (ATSB), was asked about the reports during a press conference as the plane was recovered on Thursday.
"I am aware of a previous incident with this aircraft," he said. "There were a number of factors involved in that incident and that will be something we look at.
"It's a matter of course and routine in any investigation to look at… the individual aircraft history and any other incidents that may be relevant."
The aircraft, owned by Sydney Seaplanes, apparently nose-dived into the Hawkesbury River, 25 miles (40km) north of Sydney, at about 3.10pm (4.10am GMT) after setting off from Cottage Point bound for the city's Rose Bay, close to the harbour, on Sunday.
Detective Superintendent Mark Hutchings, of New South Wales Marine Area Command, said it appeared there had been "quite an impact on hitting the water".
The ATSB said the single-engine seaplane had "sunk rapidly" after impact, while Mr Nagy said the wings and pontoons had separated from the fuselage "either on impact or some time after".
Police divers recovered six bodies from the scene on New Year's Eve and teams returned to the site at 6am local time on Thursday (7pm GMT) to begin the process of lifting the wreckage from the water.
Mr Nagy said the seaplane's fuselage, its floats and one of the wings had been recovered and recovery teams were in the process of lifting the remaining pieces on to the barge.
Once returned to land, the parts will be transferred to a facility in Canberra where they will be subject to a "thorough investigation", Mr Nagy said.
A preliminary report will be produced in around 30 days, before a full report in around 12 months' time.
Tributes to the victims flooded in after their identities emerged on New Year's Day.
Friends and colleagues said Mr Cousins was a "well-known and respected" businessman who helped transform Compass's fortunes upon becoming the catering firm's boss in 2006.
Ms Bowden, a former arts editor at OK! Magazine, was described as the "Grace Kelly" of their office by Lisa Byrne, its ex-editor-in-chief.
Mr Cousins' son Will was head of press for pro-European Union campaign group Open Britain, and was described by the group's chairman, Roland Rudd, as an "extraordinary young man" who would be "missed beyond words".