Social workers were unaware of an internet video showing the "exorcism" of a woman whose two-year-old son was later murdered, a serious case review has revealed.
An inquiry by Wolverhampton Safeguarding Children Board found the death of Jeremiah Regis-Ngaujah – who was fatally beaten by his mother's partner – could not have been predicted.
The review also concluded that no significant concerns had been reported to the authorities about the behaviour of churchgoer Chevaze McGregor, who bit Jeremiah during months of sickening abuse.
McGregor was jailed for life last summer after admitting murdering the little boy at his home in Wednesfield, Wolverhampton, in November 2016.
The London-born toddler's mother, 26-year-old Sindyann Regis, was jailed for 40 months for allowing the death of a child but had her sentence reduced to 28 months on appeal.
Detailing an alleged exorcism which took place in 2013, the serious case review said: "When mother was four months pregnant (with Jeremiah) she was subject to an 'exorcism ritual' by a pastor linked to a London church.
"This was reported online by a journalist of a national paper, who described it as being intended to break a curse on her that was handed down by her ancestors, to prevent the curse being passed on to her children.
"No practitioner was aware of the 'exorcism' video until there was media attention following (Jeremiah's) death."
The review added: "An internet search during an assessment after September 2013 may have identified the video, which could have provided an opportunity to reflect on whether there were any potential implications."
The review said Regis – who is seen on the video falling from a chair and being man-handled – reported feeling better after being "prayed over" during deliverance rather than an exorcism.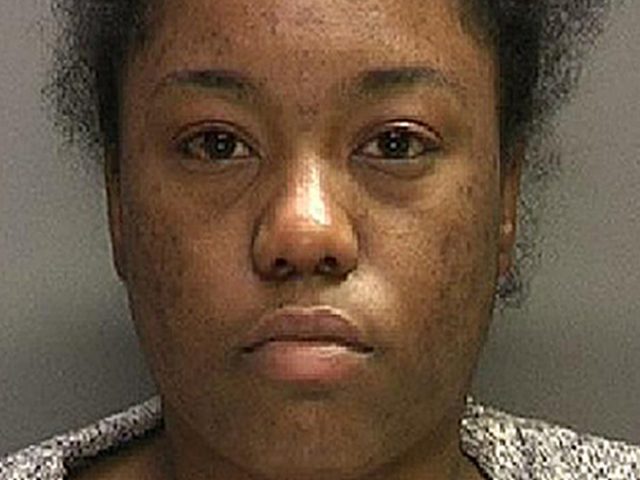 The review also disclosed that Regis, who came to Britain from the Caribbean as a child in 2003, was reported to the Home Office as working illegally two months before her son's death, but "no action was taken" after letters were wrongly filed.
Regis moved to Wolverhampton in 2014 after being helped with accommodation and basic necessities by Croydon's No Recourse to Public Funds Team, who assessed her as in need by virtue of destitution.
McGregor, who formed a relationship with Regis when she was seven months pregnant, told police after his arrest that "God gave us pain so we know to do the right thing".
Commenting on the report, Linda Sanders, independent chairwoman of Wolverhampton Safeguarding Children Board, said it highlighted that professionals need to get better at assessing families, including understanding what parents' faith means to them.
Ms Sanders said: "It highlights a number of areas of good practice by professionals and community and voluntary organisations who worked with the family in London and Wolverhampton.
"But it also raises important questions about how professionals assess the risk of domestic violence and the implications that having no right to remain and no recourse to public funds have on the lives of the families they work with."