Britain's productivity has swung to a six-year high, boosting the nation's dismal record thanks to gains from the manufacturing and financial services sectors.
Figures from the Office for National Statistics (ONS) showed labour productivity expanded by 0.9% in the third quarter of last year, bouncing back from falls of 0.5% and 0.1% in the first and second quarters respectively.
While the jump proved the largest rise since the second quarter of 2011, the nation may still clock a decade of stagnant growth since the financial crisis if levels fall back in the final quarter of 2017.
Howard Archer, EY ITEM Club's chief economic adviser, said the indications were that productivity could grow again in the fourth quarter of last year.
He said: "A much-needed pickup in UK productivity in the third quarter as output per hour rose 0.9% quarter-on-quarter, which is the best performance since the second quarter of 2011.
"However, this followed declines in both the second and first quarters, and output per hour was still up only 0.8% year-on-year.
"The marked third-quarter rebound suggests that some of the first-half 2017 weakness in productivity may have been cyclical.
"Businesses may have been keen to employ given concerns over potential labour shortages and also given the low cost of labour (particularly relative to capital)."
The third quarter proved a bright spot for the manufacturing and the services industries, which both rose by 1% between April and June compared to the quarter before.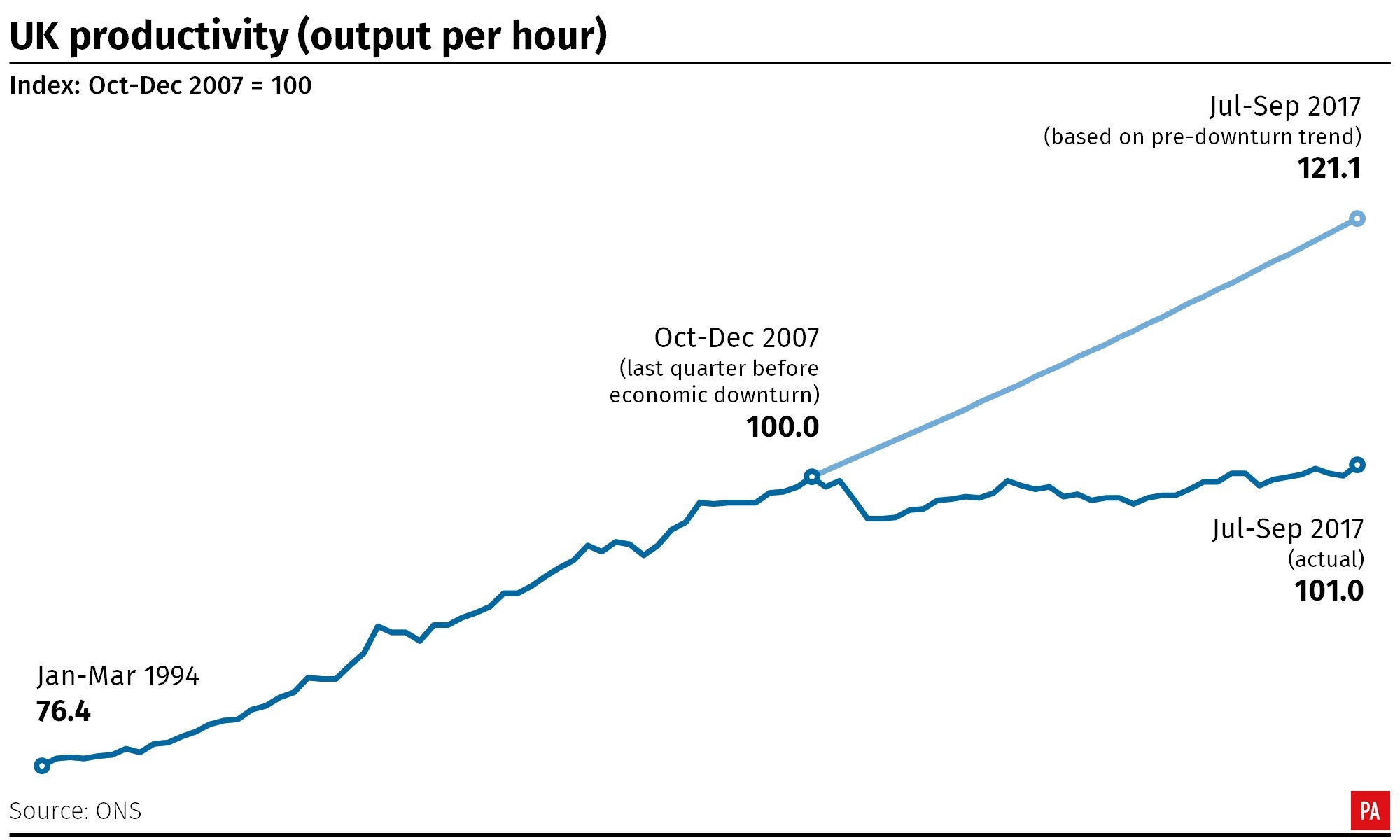 However, productivity growth has remained at its lowest levels since the 1820s on a rolling 10-year basis, the ONS said.
The update will bring some cheer to Chancellor Philip Hammond who suffered swingeing downgrades to economic forecasts in the Autumn Budget due to Britain's stubbornly low productivity growth.
The Government's fiscal watchdog – the Office for Budget Responsibility (OBR) – slashed its productivity outlook for the next five years and made swingeing cuts to its prediction for UK economic growth.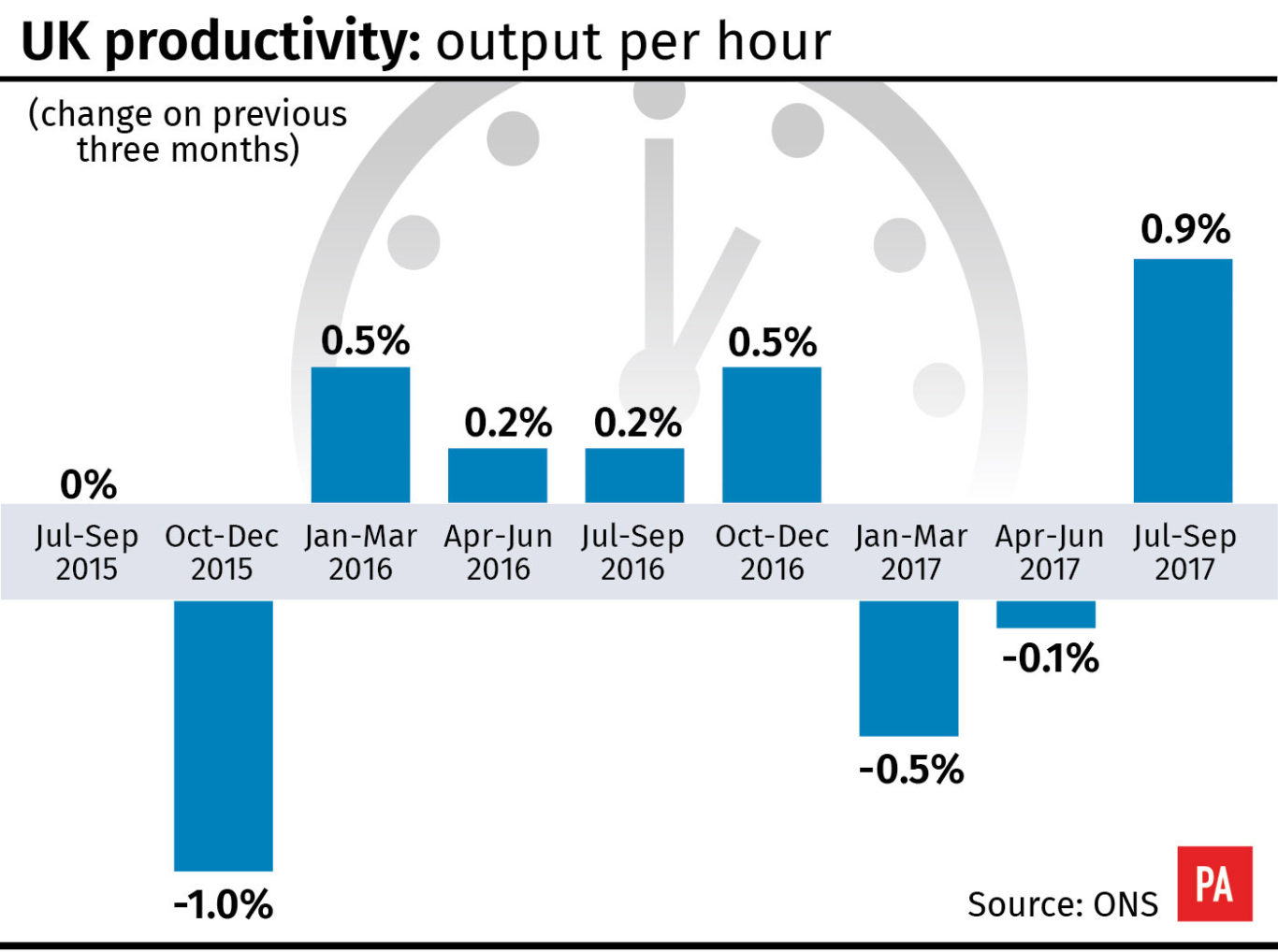 Ian Brinkley, acting chief economist at the Chartered Institute of Personnel and Development (CIPD), said: "While this increase in productivity is a welcome and positive start to 2018, 0.9% is still a small step at a time when giant leaps are needed.
"The UK's productivity remains well below pre-crash levels and with Brexit around the corner, unless a more concerted effort is made to improve productivity, we won't be in a strong enough position to compete once we leave the EU.
"Moreover, it is too early to say whether this is a sustained recovery or, as we have seen in the past, a temporary blip that ends in disappointment."
Sterling was marginally lower against the US dollar at 1.353 following the announcement, and up 0.1% versus the euro at 1.123.