Toby Young's resignation over comments posted online is the latest cautionary tale from a canon of social media downfalls.
The educator saw his past catch up with him when he was appointed to the new universities watchdog, as a string of ill-judged Twitter remarks resurfaced.
Past posts, since deleted, were criticised as crude and sexist and drew rebuke from the Prime Minister.
Displays of contrition from Mr Young were not enough to fight back the tide of discontent and he quit the leading role on Tuesday.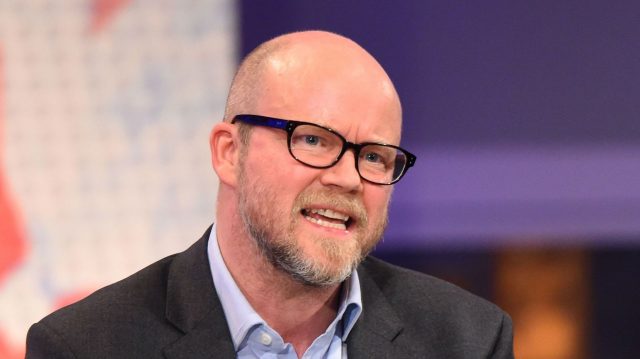 His departure laid bare the difficulty public figures face in trying to erase their digital footprint from history.
Off-the-cuff comments and thoughtless remarks online have a permanency which has haunted celebrities, politicians and journalists alike in recent months.
In November last year, a seminal moment for Gay Times magazine – the appointment of its first black editor – ended in ignominy when his ugly Twitter history reared its head.
Josh Rivers was dismissed from the top job at the publication after a series anti-Semitic tweets, posted between 2010 and 2015, were exposed.
Gay Times issued a statement "sincerely" apologising for the offence caused by the views.
A similar controversy hung over Westminster in October 2017 when Labour MP Jared O'Mara had his internet presence dredged up in public.
Like Mr Rivers, the Sheffield Hallam MP had found himself suddenly thrust into the spotlight when he ousted former deputy prime minister Nick Clegg at last year's general election.
Posts made on a website years before showed Mr O'Mara joking about having an orgy with members of Girls Aloud, claiming Michelle McManus only won Pop Idol "because she was fat" and suggesting it would be funny if jazz star Jamie Cullum was "sodomised with his own piano".
The 36-year-old was suspended from Labour over the comments, which were made more than a decade before he became an MP.
But such bitter rows have not just been limited to those holding prestigious roles.
ITV's hit reality show I'm A Celebrity … Get Me Out Of Here! had the launch of its latest series engulfed in drama due to the digital life of one contestant.
Jack Maynard, the YouTube star, left the Australian jungle-based competition when offensive posts and an inappropriate exchange with a teenage girl were picked up by the press.
In a subsequent video blog posted online, he warned his audience: "All I can do is just beg and encourage that you guys don't make the same mistake as well, don't put anything online that you wouldn't say to your mum."