Police arrested nine people following a series of raids involving 150 officers aimed at tackling human trafficking for sex.
The simultaneous raids in Stockton-on-Tees and Sheffield led to men being held on suspicion of conspiracy to rape, trafficking, blackmail and drugs offences.
Immigration officers were also involved in the major operation, which was sparked by a young woman from Teesside telling police she had been trafficked around the country and subjected to serious sexual offences, including rape.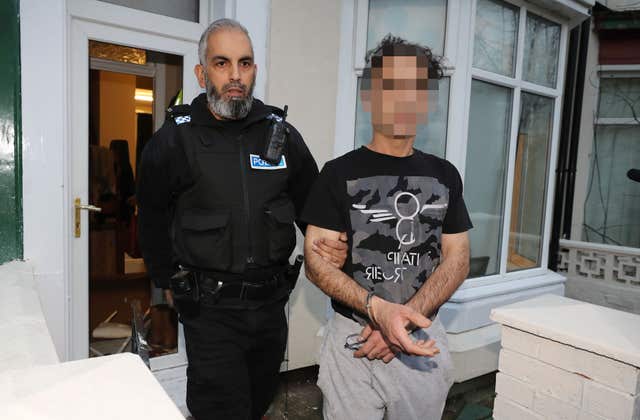 Police smashed a door down in Bowesfield Lane, Stockton, and questioned one man before leading him away in handcuffs.
As he was taken past reporters and into a police van, he looked confused and said: "What's happened?"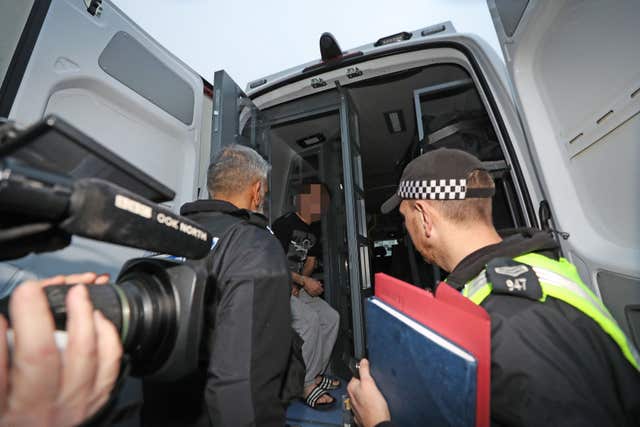 Police officers could be seen checking a pair of trousers before carrying out a thorough search of the property.
Assistant Chief Constable Jason Harwin, of Cleveland Police, said:
"Clearly, to deploy 150 officers shows how seriously we take this.
"Human trafficking, the exploitation of the most vulnerable in our communities by the most ruthless, will not be accepted.
"Our message is clear, to those who are victims in the case: there is hope.
"We are on your side; we can and will help you.
"We are here for you and we are stronger and more determined than your abusers."
Cleveland Police said the operation was based on intelligence that an unknown number of young women have been trafficked and raped at different addresses.
Police were unable to say how many victims were involved or if any of them were under age.