Supermarket Morrisons has thanked surging sales of its premium range and efforts to keep a lid on prices for better-than-expected Christmas trading.
The Bradford-based chain said group like-for-like sales excluding fuel jumped 2.8% in the 10 weeks to January 7, with retail sales up 2.1% and wholesale 0.7% ahead.
It said it enjoyed an "especially strong" festive season as sales picked up pace in the last seven weeks – up 3.7% across the group after a 2.8% jump in retail and 0.9% wholesale rise.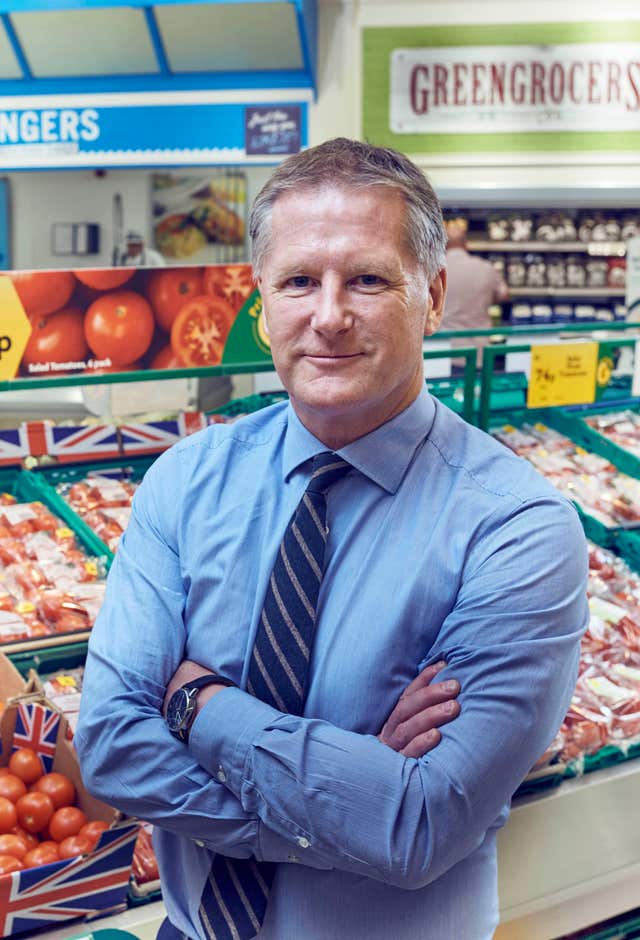 The UK's fourth biggest supermarket kicked off the festive trading updates with a stronger-than-forecast set of numbers, after analysts had pencilled in a 1.7% rise in group sales for the 10 weeks.
Shares lifted as much as 4% before paring back to stand 2% higher after its trading update, with gains for retail rivals Sainsbury's and Marks & Spencer, up 2% and 3% respectively.
Morrisons said it kept the price of a basket of key Christmas items the same as last year, resisting price hikes for squeezed consumers in the face of surging costs.
Shopper spending power has been hit hard by Brexit-fuelled inflation, which has outstripped paltry wage growth throughout most of 2017.
Wider food price inflation rose around 3% at the end of the year, although Morrisons said this was set to pass through in 2018 with the prices of some produce, such as seafood, already coming down.
Online sales at Morrisons.com grew by more than 10%, with the group delivering to more areas of the UK through its partnership with Ocado.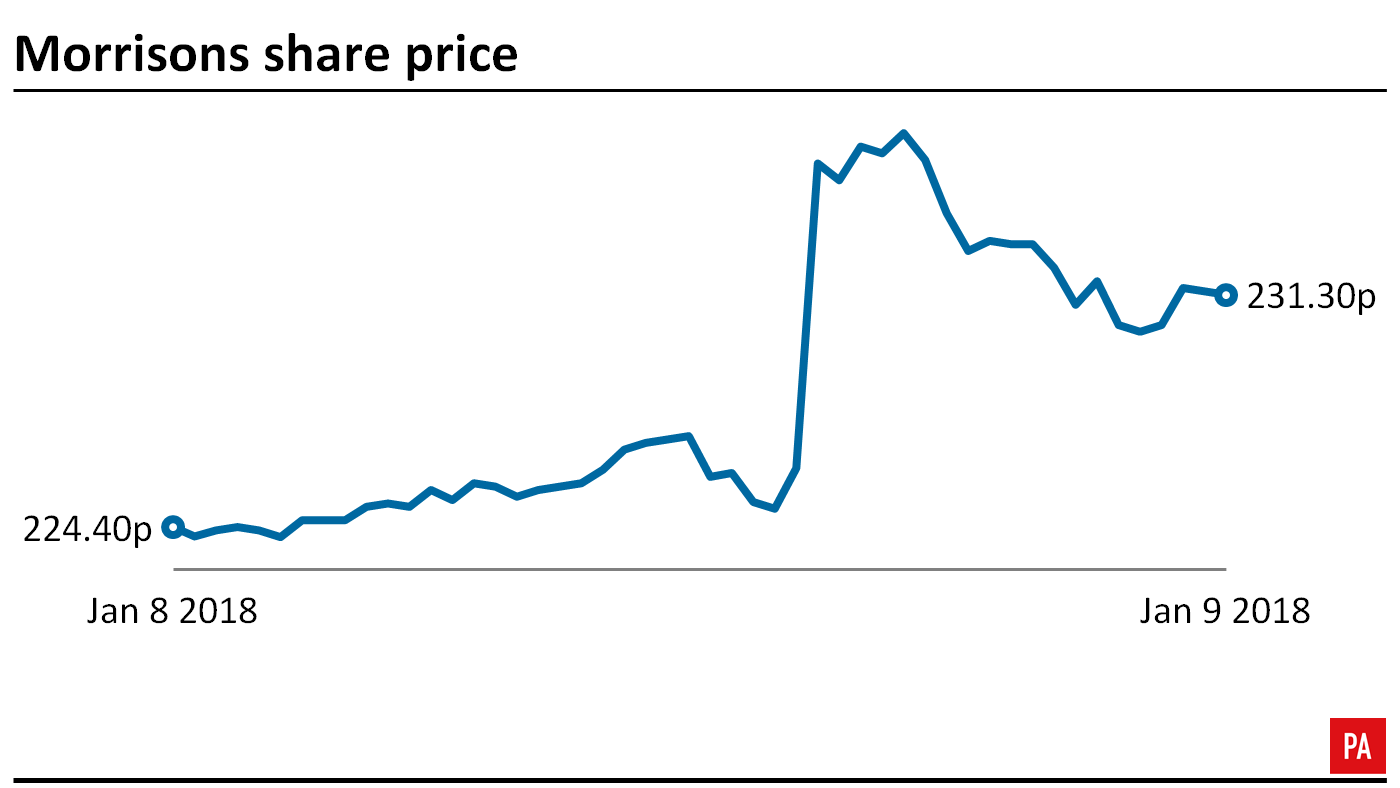 Its update came as Kantar Worldpanel figures showed the group's share of the supermarket sector slipped to 10.7% over the Christmas quarter from 10.9% a year earlier despite rising sales, with the Big Four chains continuing to come under pressure from German rivals Aldi and Lidl.
Rival Tesco, which reports figures on Thursday, led the major players with a 3.1% surge in sales over the 12 weeks to the end of December, according to Kantar.
David Potts, chief executive of Morrisons, said: "More and more customers found more things they wanted to buy at competitive prices at Morrisons this Christmas."
He added that, after three years in a row of sales growth, the group was now "open for business for new stores" and plans to open a "handful" of new supermarkets a year, with around one or two set for 2018.
Morrisons also confirmed its wholesale deal with the McColl's convenience store chain would begin rolling out this week as part of plans to build a "broader, stronger" group.
It started supplying some tobacco to McColl's earlier than planned, which helped push up wholesale sales in the 10 weeks to January 7.
Mr Potts has led a recovery of the grocery chain by investing in price cuts and calling time on under-performing stores in attempts to turn the page on the supermarket's ill-fated era under ousted boss Dalton Philips.
The McColl's deal – announced in August – is also part of his turnaround efforts and will see the group relaunch the Safeway brand.
The partnership will see the supermarket supply Safeway and branded products to 1,300 convenience shops and 350 newsagents.
Retail expert Clive Black at Shore Capital said the update proved Morrisons is in "good shape", while Bruno Monteyne at Bernstein said it was a "good start" to the sector's festive updates.