Five-time Paralympic champion Ellie Simmonds has been presented with an honorary degree from Swansea University.
The 23-year-old swimmer, who lived and trained in the South Wales city as a teenager, was presented with the award at the university's degree ceremony for the College of Human and Health Sciences.
Presenting the award, senior pro-vice-chancellor Professor Hilary Lappin-Scott said Simmonds had captured "both the hearts and minds of the British public".
"We are very proud that Ellie has used the university's sports village, home to the Wales National Pool Swansea, as the base for her training, where the university hosted the International Paralympic Championships in 2014," she said.
"We at the university certainly have a special admiration for Ellie, and we are immensely proud to welcome such an inspirational figure into our honorary fellowship."
Simmonds was 13 when she won two gold medals in Beijing, a Games she enjoyed so much that she did not want to go back to Olchfa School in South Wales, except to see her friends.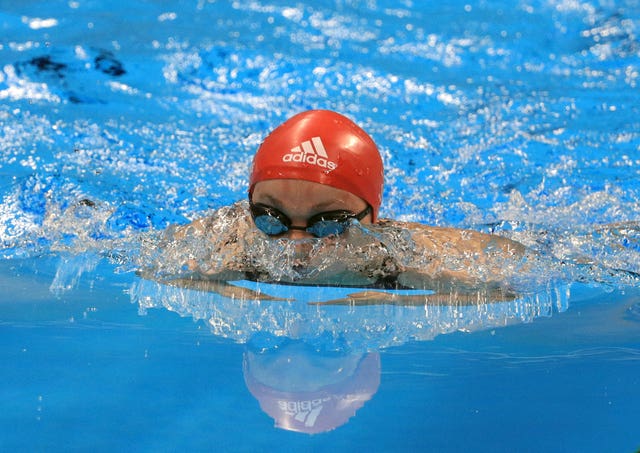 After her triumph in Beijing, Simmonds became the youngest recipient of an MBE at the age of 14.
She was appointed an OBE in 2013, having won two further gold medals in the London Paralympics in 2012.
Simmonds, who has achondroplasia dwarfism and swims in the S6 disability category, claimed her fifth gold medal at the Rio Paralympics in 2016.