A nursery manager has become the first person to find one of Cadbury's white Creme Eggs to win a cash prize.
Natasha Bream, 30, from Luton, bought three Creme Eggs from a Tesco Express store in the town while on her lunch break and said she was "shocked" to find she had a white version on opening the first one.
She said: "I was very excited, and a little shocked. It was quite bizarre as we had just been talking about it at work so we knew what it meant to win."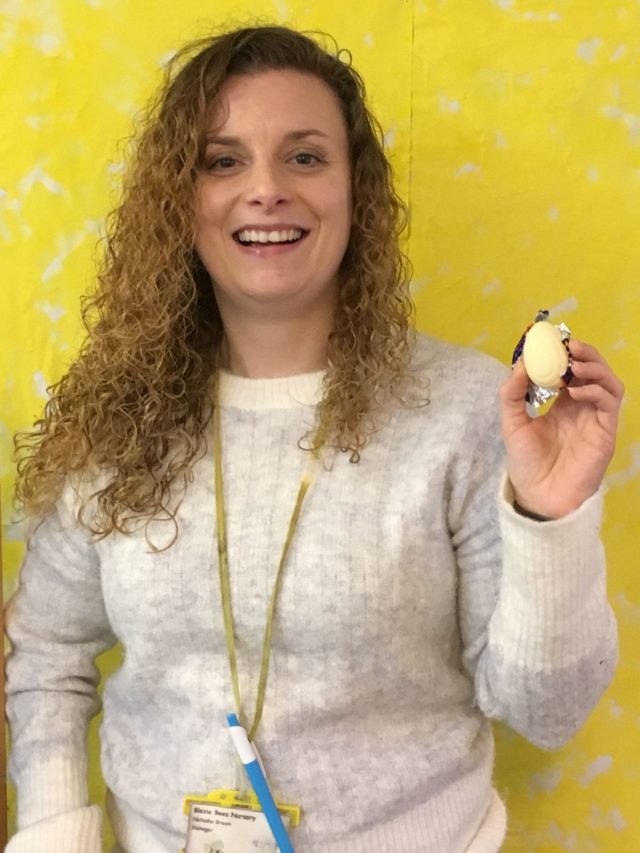 Ms Bream dialled the helpline number on the inside of the wrapper and was then told she was one of the few lucky winners.
Asked if she was going to eat the egg, she said: "I don't think I am for now. I will wait for a while and eat it eventually."
Ms Bream said she planned to use the prize money to go on holiday, preferably to Australia.
Cadbury has produced between 350 and 400 Creme Eggs in white chocolate for the first time as part of a promotion offering prizes of up to £2,000.
Consumers do not know if they have bought one until they unwrap it as the packaging is identical to the standard milk chocolate version.
They are being stocked by selected independent and convenience retailers such as local newsagents and corner shops and in Sainsbury's Local, Tesco Express and Co-op branches until Easter Sunday on April 1, with each one worth at least £100.
The promotion has already caused consternation among fans of the product, who claimed that Cadbury's US owners ruined Easter two years ago with a new "cheap chocolate imitation" Creme Egg.
It followed brand owner Mondelez changing the recipe for the sweet fondant-filled snack so that the shell is made from a "standard, traditional Cadbury milk chocolate" instead of the popular Cadbury Dairy Milk.
Early response to the white egg on social media was mixed, with Tara Evans writing: "Cadbury's has gone all Charlie and the Chocolate factory on us."
Sami Harper posted: "Desperately need to find and eat a white Cadburys creme egg, couldn't care less about winning any money from it," but another person described it as "an abomination".
US giant Kraft Foods bought Cadbury in 2010 and its global snacks business under the name of Mondelez International.
The now familiar Cadbury Creme Egg first hit the shelves in 1971.
A single Creme Egg costs 58p, while a five-pack costs £2.85 and a 12-pack costs £6.68.