Waiting time targets in accident and emergency departments have hit their lowest level in 14 years, with patients "dying prematurely" in their corridors before they are seen.
A letter from the heads of more than 60 A&E departments in England and Wales to Theresa May has warned that the "current level of safety compromise is at times intolerable," as the winter months put the NHS under further strain.
It comes as official figures released show the NHS ended the year with the same A&E waiting time performance level in December – 85.1% – as at the start of the year, equalling January's record low and the worst result since the target was introduced in 2004.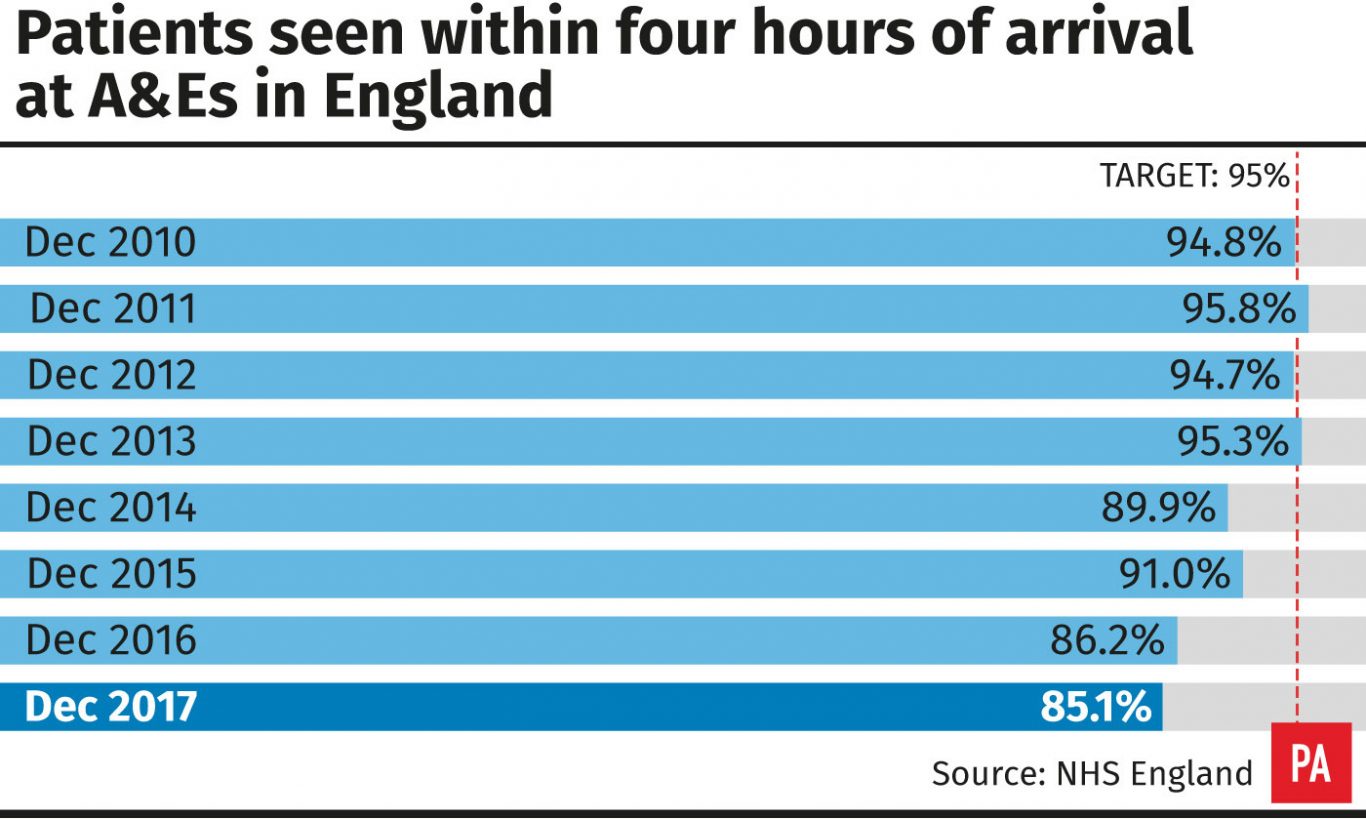 More than 5,000 people were forced to wait more than an hour to be seen in emergency departments in England in the first week of the year, while more than 16,600 people had to wait more than half an hour, the NHS England statistics show.
Staff have been faced with rising numbers of flu cases and respiratory illness, with 48 flu-related deaths in England so far this winter.
The letter, leaked to the Health Service Journal, signed by consultants in charge of emergency departments in 68 acute hospitals across England and Wales, acknowledged the best efforts of staff, trusts and clinical commissioning groups.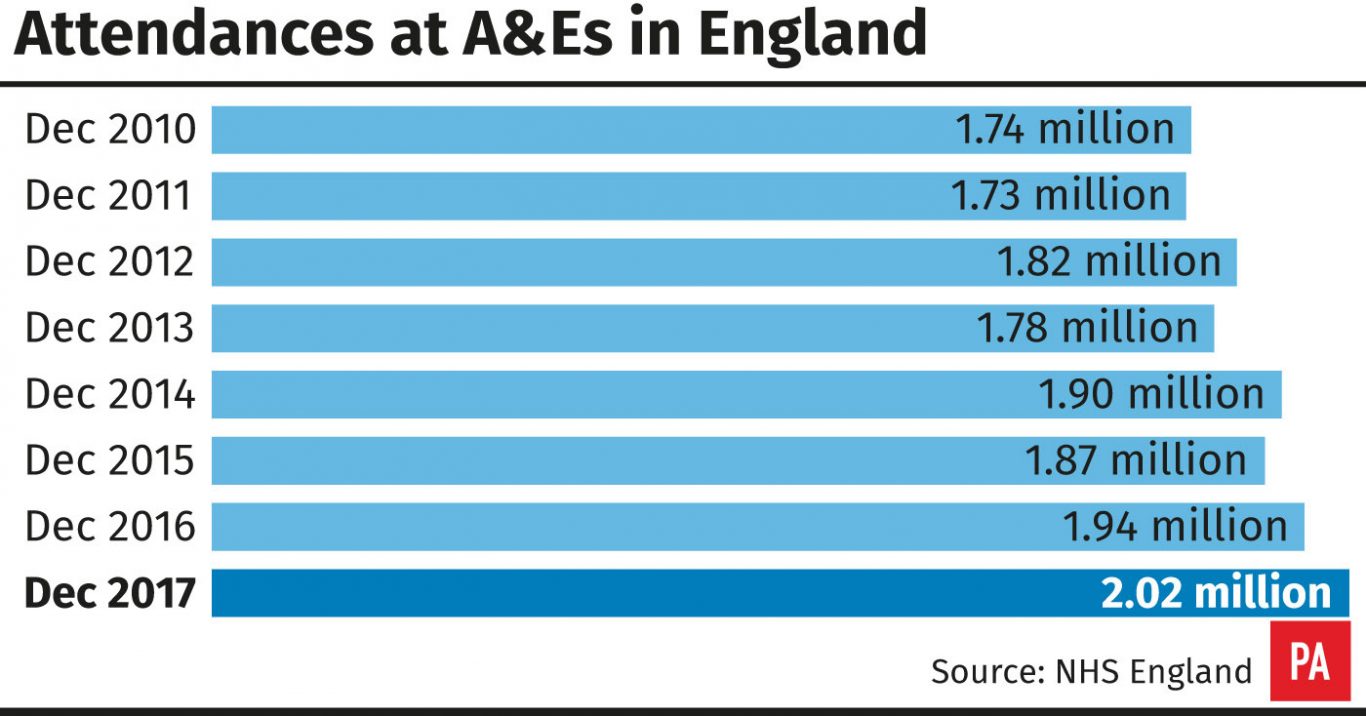 But it adds: "The facts remain, however, that the NHS is severely and chronically underfunded."
"Thousands of patients are waiting in ambulances for hours as the hospitals lack adequate space," they wrote.
"Some of our own personal experiences range from over 120 patients a day managed in corridors, some dying prematurely.
"An average of 10-12 hours from decision to admit a patient until they are transferred to a bed."
Answering questions after a speech in south London on Thursday, Mrs May said flu was putting extra pressure on services.
"As we know, every year and winter the National Health Service comes under additional pressure, and we've seen the extra pressures that the NHS has come under this year," she said.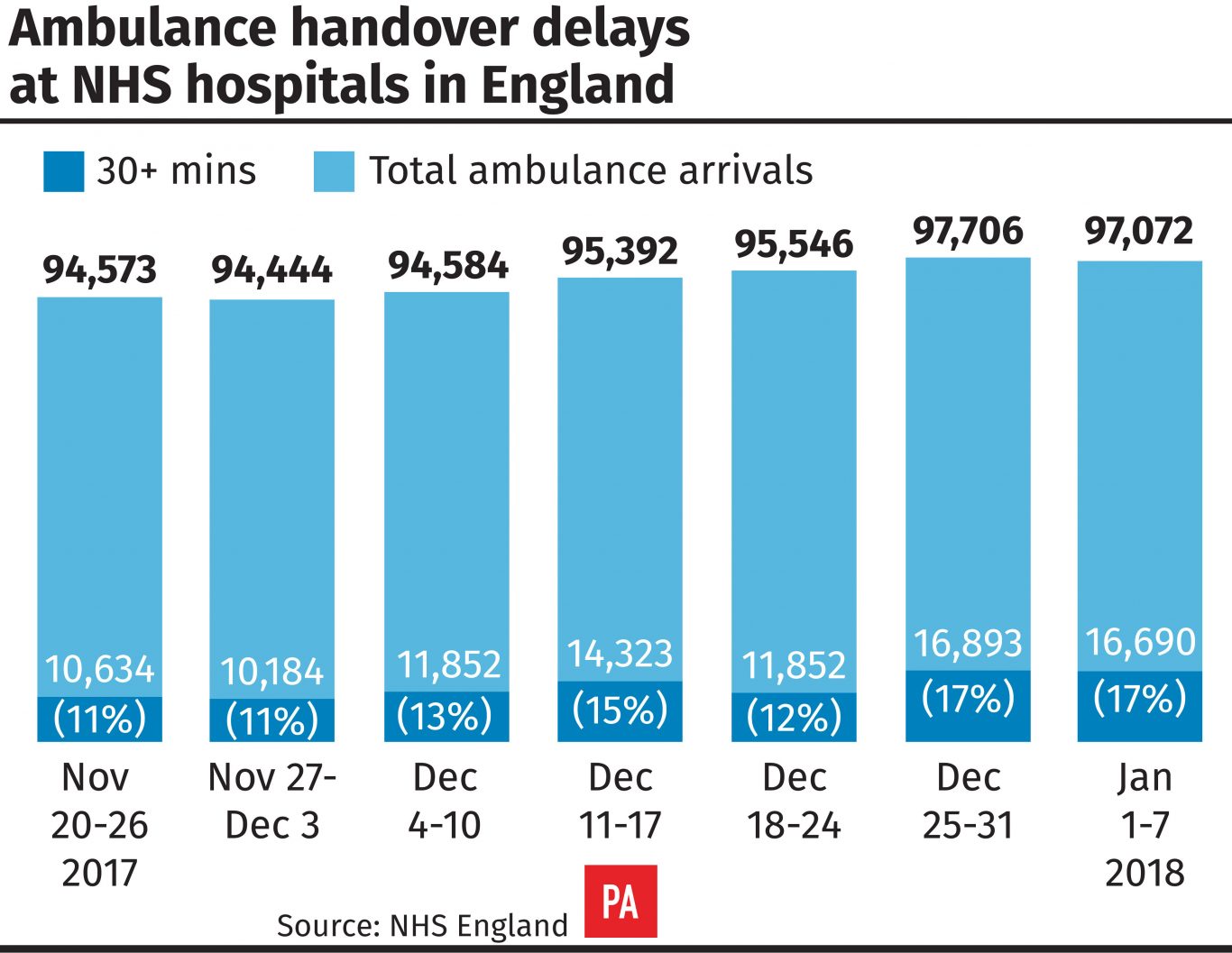 "We have seen in recent days an increase in the number of people presenting at Accident and Emergency from flu.
"The NHS today has launched their national flu programme and I would encourage people to act on the advice that the NHS is giving and also encourage NHS staff who haven't had the flu vaccine yet to have that vaccine."