A portrait of former SNP MP Winnie Ewing should be hung in the House of Commons, MPs have heard.
The SNP's Hannah Bardell said it would be a "fitting tribute" to Mrs Ewing, as part of plans for the suffrage centenary.
Mrs Ewing was elected as an MP in Hamilton, South Lanarkshire, in 1967 in what had been seen as a safe Labour seat, setting in motion the rise of a party then considered marginal in Scottish politics.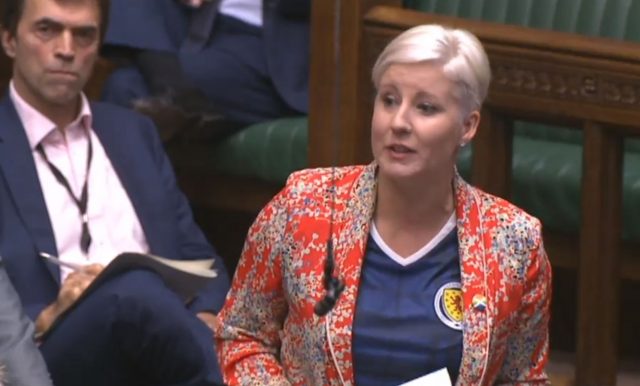 After her election, she famously declared: "Stop the world, Scotland wants to get on."
During women and equalities questions, Ms Bardell (Livingston) said: "As part of those celebrations, does (women and equalities minister Amber Rudd) agree with me that a fitting tribute to the great Winnie Ewing, who was elected 50 years ago last year, would be to have a portrait in the House of Commons of Winnie Ewing?"
Ms Rudd replied: "Well Mr Speaker, I'm sure you will want to listen carefully to that suggestion as well, as I understand that it is a matter for the Speaker's Advisory Committee."
Commons Speaker John Bercow said: "The works of our committee, a very important committee, I've got a feeling (Ms Bardell) is going to beetle her way towards it and pitch in person and I'm sure the committee looks forward to that prospect with eager anticipation."