Former BHS owner Dominic Chappell has pledged to appeal against his conviction for failing to give information about the firm's pension schemes to investigators after it collapsed into administration with the loss of thousands of jobs.
The 51-year-old self-described entrepreneur said he was "disappointed and annoyed" that he had been found guilty, and complained that his case had not been treated fairly.
His defence that he could not provide information as he had been locked out of the chain's headquarters after it folded was dismissed by the judge as "simply not believable".
Following a four-day trial and a seven-hour deliberation on Thursday District Judge Ashworth said Chappell, who gave evidence saying he had done "everything and more" to help The Pensions Regulator (TPR) with its probe, was not a credible witness.
On more than one occasion as he delivered his judgment at Brighton Magistrates' Court, Judge Ashworth said: "I do not believe the defendant's account at all."
Chappell was the director of Retail Acquisitions, the company that acquired BHS for £1 from billionaire Sir Philip Green in 2015.
The business went into administration in April 2016, leaving a £571 million pension deficit. Sir Philip later agreed to pay £363 million towards it.
Chappell was convicted of three counts of failing to provide information to the regulator over a 10-month period.
Following the verdict he told reporters outside the court: "As you can imagine I'm extremely disappointed and annoyed about the outcome. It's not the one we were looking for.
"I've instructed my legal team to put in an immediate application for an appeal on this case, which we will be doing tomorrow.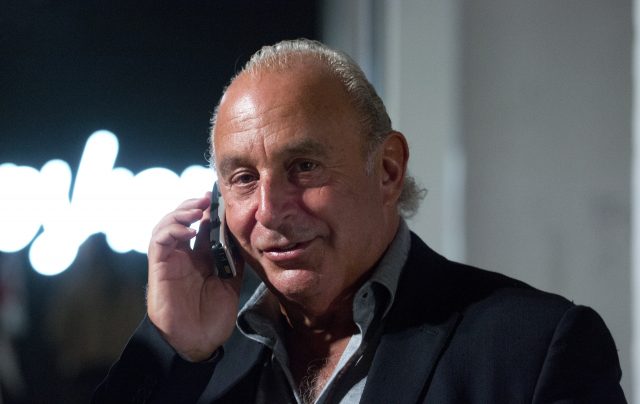 "We feel that this case has not been treated fairly and we will look deeply into this."
In a separate action, TPR is pursuing Chappell, of Clenston Manor, near Blandford Forum in Dorset, for a contribution – understood to be in the millions – to the BHS pension schemes.
He has been ordered by the judge to provide "a full financial explanation of his income, outgoings, assets" at his sentencing at Winchester Crown Court, sitting as a magistrates court, on January 19.
A request for the sentencing to be adjourned to a later date on account of Chappell traveling to Italy on January 12 for a week was refused, with judge Ashworth saying: "The defendant can alter his travel arrangements".
While there have been successful prosecutions brought in the past, including one woman who was tried in her absence, Chappell is the first person to be convicted after denying such an offence at trial, TPR said.