Shares in Tesco fell towards the bottom of the FTSE 100 on Thursday, despite reporting a solid rise in sales over the critical Christmas trading period.
The supermarket giant said UK like-for-like sales rose by 1.9% in the six weeks to January 6, driven by a strong grocery performance.
The four weeks leading up to Christmas Day delivered record sales and volumes in the UK, Tesco said, which helped it notch up a 2.3% rise in third quarter comparable sales.
But the figures fell short of analysts' expectations, leading to Tesco shares falling over 4% to 203.3p in midday trading.
James Grzinic, analyst at Jefferies, said: "Tesco's update confirmed a solid third quarter and Christmas, but not quite the dominant display expected by some."
Nevertheless, Tesco chief executive Dave Lewis insisted that the results underscore his turnaround efforts.
Mr Lewis said: "We have continued to outperform the market throughout this period, particularly in fresh food, thanks to our most competitive offer for many years.
"Our trading momentum accelerated across the third quarter and into December, with the four weeks leading up to Christmas Day delivering record sales and volumes in the UK."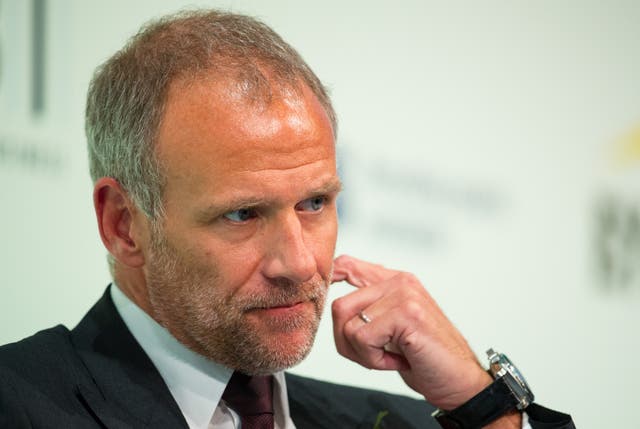 Festive food sales grew 3.4% on a like-for-like basis, and the only blot was a drag from general merchandise and lost tobacco sales, which the firm blamed on the collapse of wholesaler Palmer & Harvey.
General merchandise comparable sales fell 0.6%.
Mr Lewis added: "Incorporating Palmer & Harvey volumes and complexity during this peak period was challenging, resulting in lost tobacco sales across December and putting further strain into our distribution network, particularly post-Christmas.
"Whilst I am pleased to say these challenges have now been resolved, they took the shine off an otherwise outstanding performance for the period as a whole."
Supermarkets are battling rising costs linked to the Brexit-hit pound, falling consumer confidence and fierce competition in the sector as Lidl and Aldi continue their relentless march.
Clothing sales grew 5% and Mr Lewis said Christmas was the "coming together" of over three years of the turnaround strategy.
"Our (food price) inflation has been lower than our peers.
"We are constantly improving our food offer and what I saw over Christmas was the coming together of that three-plus years of work."
Tesco is experiencing strong momentum relative to its peers and in October Mr Lewis hailed a "significant milestone" after unveiling the first dividend payout for three years.
The grocery chain was further buoyed in December when its £3.7 billion takeover of wholesale group Booker was given the final all-clear by the competition watchdog.
Tesco's update is the latest from the so-called Big Four supermarkets, which also includes Sainsbury's, Asda and Morrisons.
Morrisons reported strong figures on Tuesday, while Sainsbury's posted a mixed set of results on Wednesday.