MPs should debate Virgin Trains' "unacceptable act" to effectively ban customers from buying the Daily Mail, the Commons has heard.
Conservative Martin Vickers (Cleethorpes) asked for the issue to be given time in the chamber.
Paul Maynard (Blackpool North and Cleveleys) said he hoped Virgin Trains would not judge him to be in contravention of its corporate values due to his work as a Government minister, noting any travel ban would make it harder to return home.
The former rail minister stood in for Commons Leader Andrea Leadsom and answered questions during the business statement on the Government's behalf following his appointment as a whip in the reshuffle.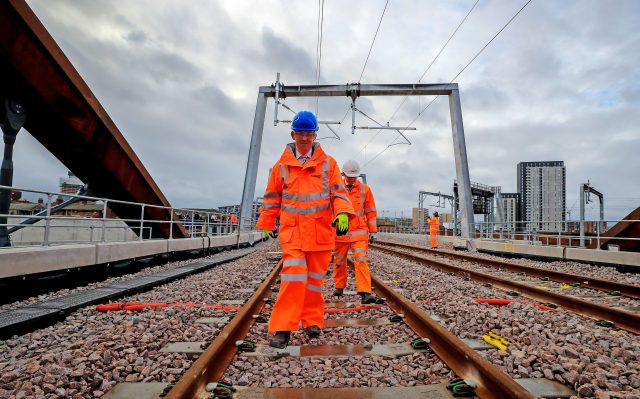 Virgin Trains has decided to no longer stock copies of the Mail following feedback.
It declared the newspaper "not at all compatible" with its brand in an internal note to West Coast staff in November, after employees raised "considerable concerns" about the Mail's "editorial position on issues such as immigration, LGBT rights and unemployment".
The Mail accused Virgin Trains of censorship and claimed the company had said the only reason the paper would no longer be stocked was to "save space". It added sales were only 70 copies a day.
Mr Vickers, a member of the Commons Transport Committee, told Mr Maynard: "You were an excellent rail minister until earlier this week.
"I don't know if you were in the habit of buying the Daily Mail when you travelled on Virgin Trains but you will know they've taken action and they have in effect banned customers from buying this.
"Could we have a debate about this rather unacceptable act by Virgin?"
Mr Maynard said Mr Vickers was "certainly more than welcome" to apply for an adjournment debate on the subject – which, if granted, would last for at least 30 minutes and occur at the end of a parliamentary day.
He added: "As a commuter of that particular line, I hope as a Government minister I'm not seen to be in contravention of their own corporate values and no longer allowed to travel, because getting home might be quite difficult as a consequence."