A surgeon who admitted burning his initials on to the livers of two unconscious transplant patients is due to be sentenced by a Crown Court judge.
Simon Bramhall used an argon beam machine to "write" on the organs of two anaesthetised victims in February and August 2013 while working at Birmingham's Queen Elizabeth Hospital.
The 53-year-old admitted two counts of assault by beating at Birmingham Crown Court last month after prosecutors accepted his not guilty pleas to charges of assault occasioning actual bodily harm.
The Crown Prosecution Service (CPS) said Bramhall marked his initials on the patients' livers without their consent "for no clinical reason" using a medical instrument designed to seal bleeding blood vessels.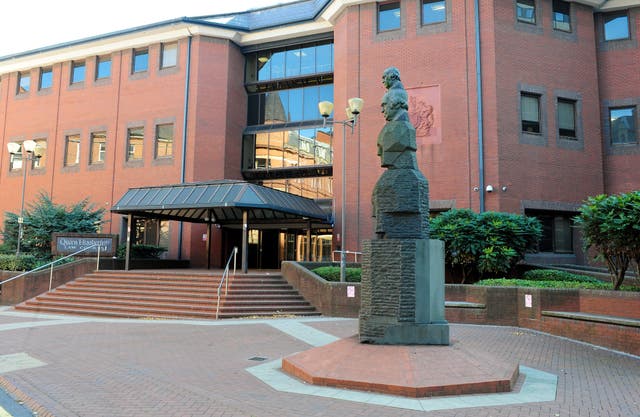 Addressing the earlier court hearing, Mr Badenoch said: "This has been a highly unusual and complex case, both within the expert medical testimony served by both sides and in law.
"The pleas of guilty now entered represent an acceptance that that which he did was not just ethically wrong but criminally wrong."
The offence of assault by beating was brought against the consultant surgeon to reflect the act of marking the liver and there is no suggestion he was responsible for physically "beating" either patient.
The charges were brought more than three years after Bramhall was suspended by the University Hospitals Birmingham NHS Foundation Trust.
Medical experts have previously said that the "burning" of organs using the argon beam process would not have caused damage to health or affected clincial outcomes for patients.
Bramhall, who resigned from his post at the Queen Elizabeth in May 2014 and went on to work at another health trust, is due to be sentenced by Judge Paul Farrer QC on Friday morning.