Football hero Paul Gascoigne donated £1,000 to a disabled teenager who was left unable to communicate after thieves stole her computer.
Paul Johnson was "overwhelmed" by the public's response to a tweet he wrote about his daughter Miya Thirlby following the theft from his car.
Sports stars including Alan Shearer and Andy Murray retweeted his plea for information about the sophisticated equipment's whereabouts.
And Gascogine then pledged £1,000 after a well-wisher started an online fundraiser on the Plymouth family's behalf.
Shearer said on Twitter: "Come on man. Do the decent thing and please somehow get the machine back to this little girl."
And Gascoigne wrote: "I'll donate a £1000 now towards a new one for ya, get it touch wiv us Love GAZZA xxxx"
Within a few hours of it starting, the £6,000 target for the fundraising page had been passed.
The 16-year-old girl has cerebral palsy and epilepsy, and she uses a £5,700 Accent 1400 with software to generate speech from what she is looking at.
Mr Johnson, an exiled Newcastle United fan, was desperate to get the machine back as it had been adapted for her eyes.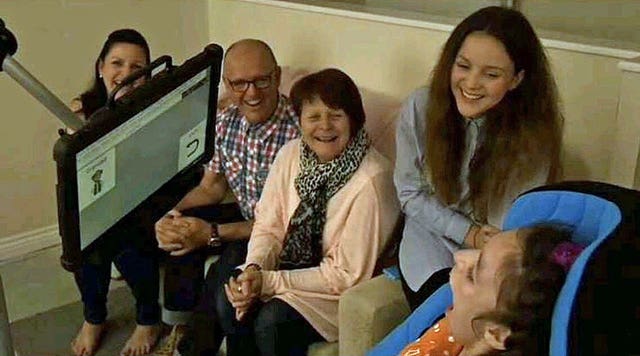 "It's quite overwhelming.
"It restores your faith in human nature."
His daughter needs the computer as she cannot talk.
He said the thieves may have thought they were stealing a regular computer as it was stored in a laptop bag.
The machine has pictures of her father, mother Kerrie Thirlby and her twin Macie and it says their names if Miya looks at the images.
He urged anyone who might know where it is to hand it in to a responsible person.
Mr Johnson had hoped it would not be necessary to start a fundraiser as he had hoped the equipment would be returned.
Earlier, he said: "Plymouth is not that big and word has spread so I am pretty sure the people who did this will know by now.
"It's looking doubtful we will get it back but you never know."