The new Justice Secretary David Gauke is mulling over a potential judicial review of the Parole Board's decision to release black-cab rapist John Worboys from prison following a mass public outcry.
The announcement last week that the serial sex attacker would be freed nine years after he was jailed prompted dismay from victims' groups, politicians and legal experts while questions were asked around why all of the 102 complainants had not seen their cases brought to trial.
There were also criticisms over a failure to inform some victims of his planned release.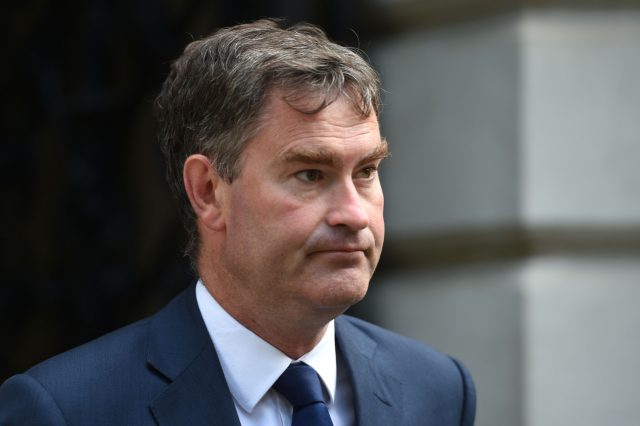 A Ministry of Justice spokesman told the Press Association: "Mr Gauke commissioned, mid-last week, advice on the plausibility of a judicial review and the prospect of success of any judicial review.
"The Secretary of State is minded to move forward only if there was a reasonable prospect of success."
Sarah Green, from the End Violence Against Women Coalition, said: "The Justice Secretary's potential attempt to try and stop the release of dangerous serial rapist John Worboys is very welcome."
Worboys was jailed indefinitely in 2009, with a minimum term of eight years, for drugging and sexually assaulting women passengers.
He was convicted of 19 offences relating to 12 victims but is suspected of being one of the country's most prolific sex offenders after he was linked to more than 100 complaints in total.
Files relating to 83 separate complainants were referred to the CPS during the police investigation into Worboys.
Of those, 14 formed part of the trial while the remaining cases did not pass the "evidential test".
Prior to the trial, the cases of three further complainants were assessed to have passed the evidential test but by that stage it was decided there were sufficient counts on the indictment to lead to an appropriate sentence.
Following conviction, the Metropolitan Police received allegations from a further 19 women.
Campaigner Ms Green said following the Ministry of Justice statement: "Women have been singularly failed throughout this case, from initial investigations all the way through to the parole board decision.
"The victims of this man's crimes, who have been treated appallingly by police and the Parole Board, will hopefully have some relief at this news.
"We need action to be swift now, in order to bring about a review of the assessment of risk this man poses to women's safety and to restore public confidence in the system's ability to do justice and to protect."