Fourteen NHS trusts across England have ties with the firm Carillion.
Labour and the British Medical Association have called for clarity about what happens to the services provided by the company, which ranged from the construction of major new hospitals to providing patient catering services.
NHS Improvement said that contingency plans have been in place for some months and that the vast majority of Carillion employees had turned up to work as usual.
Carillion had been the constructor for the new Midland Metropolitan Hospital in Smethwick, in the West Midlands, and the new Royal Liverpool University Hospital.
The company also held a number of contracts to provide facilities services at other NHS trusts which include maintenance, cleaning work, portering and catering.
The company's website says it prepares over 18,500 patient meals per day.
An NHS Improvement spokesman said: "While the NHS isn't a particularly large customer of Carillion plc, we have a duty to maintain safe, high quality services for our patients. That's why we've been working with trusts and with private sector providers to have extensive contingency plans in place.
"That these plans have worked well is a tribute to the tireless work by NHS staff and by staff employed by Carillion, who have put huge amounts of effort in at what is a very difficult time for them."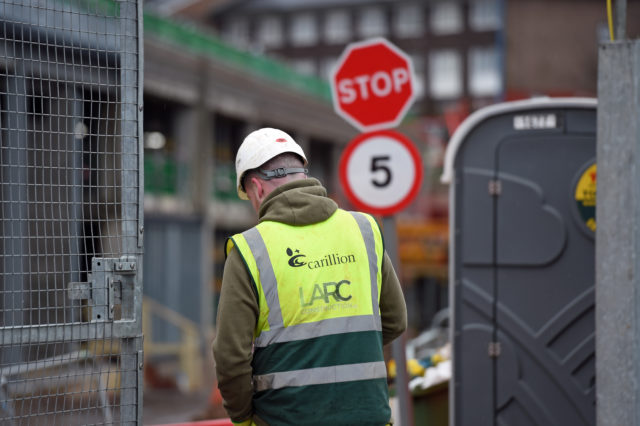 And Labour's shadow health secretary Jonathan Ashworth added: "We need urgent clarity from the Government what the collapse of Carillion means for those hospital trusts that have a relationship with the firm.
"Patients and NHS staff deserve reassurance that, for example, patient meals will still be cooked and that hospital wards will still be cleaned."