Former football coach Barry Bennell was treated as "a God" on visits to Manchester City's ground, one of his alleged abuse victims has said.
On Tuesday, Liverpool Crown Court was shown a video of a police interview with one of 11 complainants who have accused the 64-year-old of abusing them between 1979 and 1990.
The alleged victim, the fourth complainant the jury has heard evidence from, said he met Bennell when he was scouted by him after playing for his school team.
He said he had been taken by Bennell to Manchester City's Maine Road ground and their training ground at Platt Lane, where he met players and a man called Mr Mason, who he described as being the chairman of the club.
He said: "I was in awe around all these stars. It was brilliant.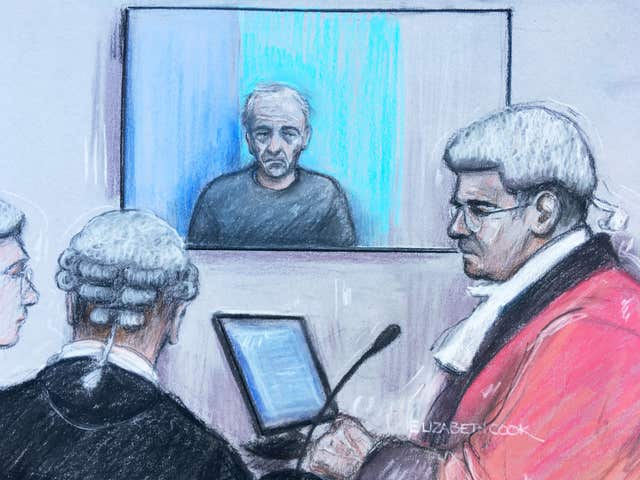 "I thought 'this is it, I've made my dream, I'm going to be a footballer', as everybody wants to at that age."
He added: "At Maine Road he (Bennell) was God, from like the security officer at the players' entrance up to Mr Mason."
The complainant said he was invited to stay at Bennell's house, which he described as an "Aladdin's cave" with arcade games and videos.
He said Bennell would give him sports kits and take him to football matches in a BMW which was a Manchester City blue colour.
He said: "We idolised him, he was a God, to me anyway.
"This man was teaching me things to do with football that I had never seen before, he was brilliant at football, he was a good coach."
He said Bennell would tell him: "I'll be good to you, you be good to me."
He said after the incident at Butlin's he started making excuses to miss training by getting into trouble and being grounded. He said: "I didn't want to play football any more because I didn't want to do things to people if that's what it meant to play football."
He said he "went off the rails" and felt unable to tell anyone about the abuse.
Giving evidence to the court from behind a screen, he was asked by Eleanor Laws QC, defending, whether he had discussed claiming compensation for the abuse.
He said: "You keep talking to me about money. I'm not here for money, I'm here for closure and justice."
Earlier in the day, the court was read a transcript of a police interview with Bennell in which he described grooming another alleged complainant.
He said: ""I got friendly with him so he'd trust me, it was my usual procedure."
Bennell denies 48 counts of child sexual abuse.
The trial will continue on Wednesday.