The Hatton Garden burglars would have sold almost £10 million worth of loot taken during the raid for a fraction of its market value, a court heard.
Prosecutors say £13.69 million was the benefit from the burglary and that only £4,324,437 has been recovered.
Of that, around £3.6 million worth of valuables have been returned to its owners, some of it damaged, a confiscation hearing at Woolwich Crown Court heard.
A sum of £689,233 cannot be returned either because its owners have not come forward, or because it is not possible to identify who it belongs to.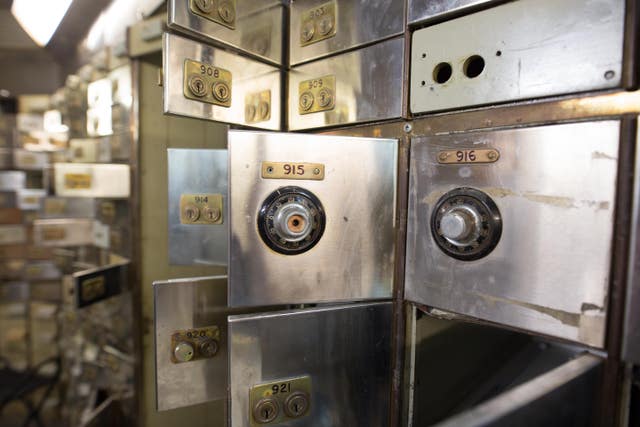 Prosecutor Philip Evans QC said: "Somewhere in the world is £5.7 million worth of stolen jewellery."
The court also heard that some of the goods to be returned to their owners were damaged in the raid.
The gang removed the items from the safety deposit boxes over the 2015 Easter bank holiday weekend in a "rough and ready" manner and threw them into wheelie bins.
He added: "There are items that are not able to be restored to their owners, that is perhaps because someone has not identified it, or perhaps because there are 15 gold wedding rings which appear in a very similar, or same, manner, and people who own them simply aren't able to say whether or not those are theirs. "
"I am relatively certain that it is not the case in this particular set of facts that an individual, or number of individuals, have received back everything that was taken from them during the course of the burglary," Mr Evans said.
Ringleaders John "Kenny" Collins, 77, of Bletsoe Walk, Islington, north London; Daniel Jones, 63, of Park Avenue, Enfield, north London; Terry Perkins, 69, of Heene Road, Enfield; and the group's oldest member Brian Reader, 78, of Dartford Road, Dartford, Kent, pleaded guilty to conspiracy to commit burglary.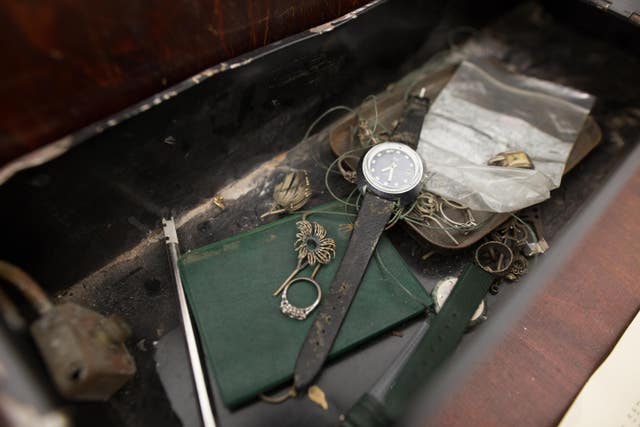 William Lincoln, 60, of Winkley Street, Bethnal Green, east London, was found guilty of the same offence and one count of conspiracy to conceal, convert or transfer criminal property.
Lincoln was also given a seven-year sentence.
The gang ransacked 73 boxes at Hatton Garden Safe Deposit in London's jewellery quarter after using a drill to bore a hole into the vault wall.
Around £613,000 worth of valuables were found buried in a cemetery that Jones led police to.
He had originally told them of one memorial under which he had buried his share of the loot, but police discovered a second stash during their own searches of the site in Edmonton, north London.
The remainder of the £4.3 million that was recovered was found at addresses linked to Lincoln and Perkins.
Among the items recovered were Cartier watches, loose gems, large quantities of cash and various items of jewellery.
The hearing is expected to last until the end of the week.
In November, Carl Wood, 59, was ordered to pay back £50,500 within three months or face a default term of imprisonment of 18 months.
Wood of Elderbeck Close, Cheshunt, Hertfordshire, was found guilty of conspiracy to burgle and one count of conspiracy to conceal, convert or transfer criminal property.
He was jailed for six years.
Also convicted was plumber Hugh Doyle, of Riverside Gardens, Enfield, north London, who was found guilty of concealing, converting or transferring criminal property between January 1 and May 19 2015.
He was jailed for 21 months, suspended for two years.
The case continues at 10.30 on Wednesday.