A former defence minister has said Britain's armed forces are overstretched and "down to the bone" as he outlined concerns about shortfalls across the military.
Ex-armed forces minister Sir Mike Penning, who was sacked in June, called for the £40 billion cost of replacing Trident nuclear submarines to be kept separate from the Ministry of Defence (MoD) budget, which he said should be focused on boosting operational capability.
Delivering his assessment of issues in the Army and Navy, Sir Mike said special forces are "almost continually on deployment", leaving them stretched and leading to problems retaining soldiers.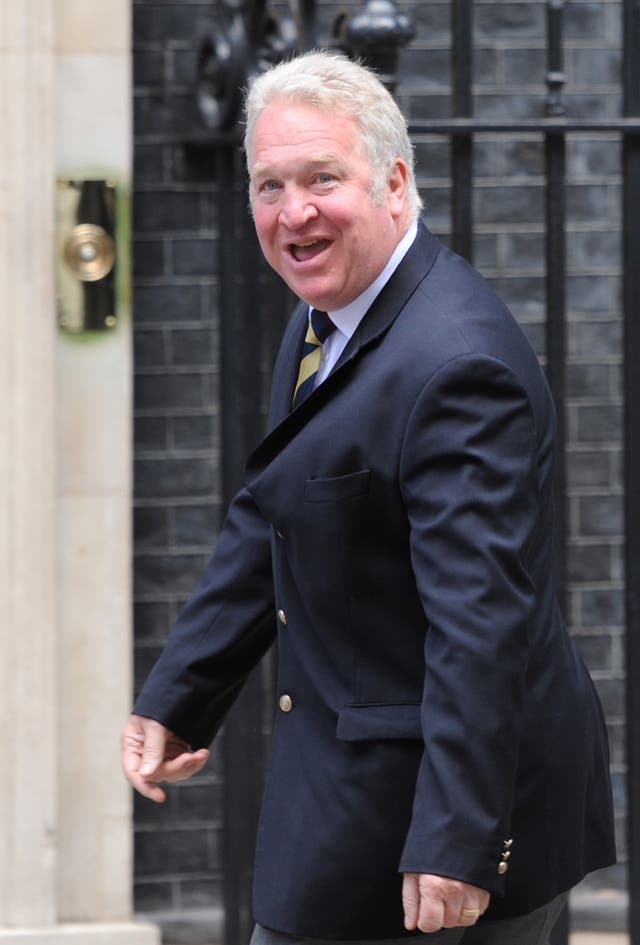 And he said troops have been deployed to eastern Europe to counter Russian aggression with Jackal light vehicles designed for Afghanistan and only three tanks, because it takes an "absolute age" to deploy the heavier vehicles.
His comments add to backbench Tory pressure on the Government to halt reported plans for major cuts to the military.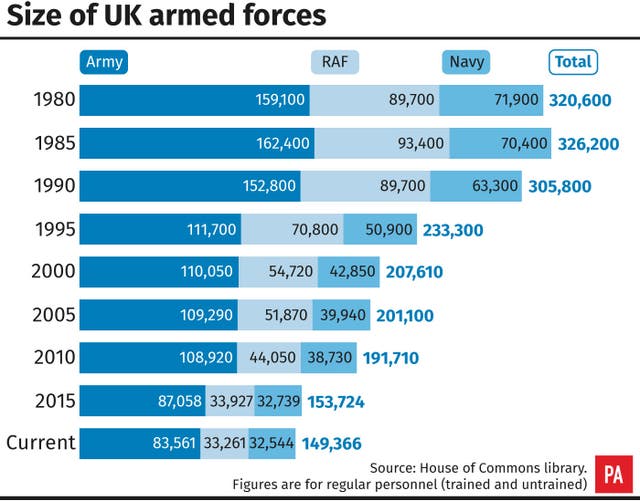 "We're down to the bone now.
"The Army is too small. An army of 82,000 does not give us enough ready troops to deploy.
"If numbers go down any more, we are simply not going to be able to do what the British public expect of us, from our Nato and UN commitments to humanitarian missions.
"If you continue to develop the replacement Trident from the existing budget, that will dramatically affect the operational capability of the three armed forces – particularly the Army.
"I want the PM and the Chancellor to fund Trident replacement with a new pool of money that is kept entirely separate from the rest of the MoD's budget."